Making Careful Travel Plans for MS Medications and Supplies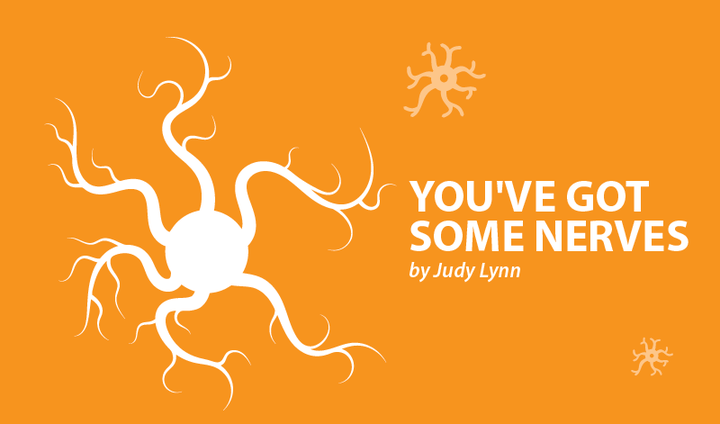 If I were playing "Chronic Disease Bingo," I'd be a winner! In addition to MS, I have three other chronic health conditions. While that may sound bad, it's not unusual in the world of autoimmune disease, and I consider myself fairly healthy. This is thanks partly to attitude, but also, in large part, to a careful regimen of diet, supplements and medications — needles, inhalers and pills. Oh my!
Even a short weekend trip requires packing a mini-pharmacy. I want to do everything I can to remain healthy and enjoy my two-week break when I travel to Spain next month, but I also want to avoid needing my own personal pack-mule to carry my belongings. So, I began researching into how to pack medically needed items, legally and efficiently.
General considerations
Ask provider(s) to write a short letter verifying chronic health conditions and the medications/supplements prescribed.
Always carry the actual prescription medication label, with provider and pharmacy information.
When possible, keep supplements in original packaging.
Be prepared with extra medications, such as prednisone, in the event of exacerbation. The stress or excitement of travel, new environments, different foods and an increase in physical activity may precipitate a flare-up of symptoms.
Visit the TSA website for information on travelers with disabilities and medical conditions.
Visit the U.S. State Department website and check on laws and requirements of the countries you plan to visit.
If you regularly use over-the-counter medications, consider bringing them in their original container. Items such as acetaminophen (Tylenol) or diphenhydramine (Benadryl) may be found overseas, but doses or composition could be different.
Call your health insurance company to learn about coverage during your travel.
Injectables
I recently learned that the lyophilized (powder) form of Avonex can stay at room temperature for 30 days — no ice required — though one does need to avoid extreme heat or freezing temperatures. Check with your pharmaceutical manufacturer for safe storage and temperature information specific to your meds. Be sure to notify the TSA agent that you have an injectable (sharp pointy object) in your luggage.
Inhalers
These aren't specific to MS, but as a general rule, check the dose counter. If there isn't enough to get through the entire trip, ask the pharmacy for an early refill and take fully loaded inhalers. These also are temperature-sensitive, so avoid too hot or too cold.
Pills
Most sources recommend packing pills in their original prescription bottles and I don't want to gamble on this one. That means six bottles for me. I thought about shipping them in advance, but learned from the State Department that Spain does not allow individuals to ship medication. One possible solution is to get new refills at the pharmacy and request that they be put in the smallest bottles possible.
Smaller bottles aren't an option for my supplements, so I will risk it and put what I need into portable pill-boxes, get a letter from my naturopath, and cross my fingers. I'm a little concerned that my powdered RepairVite will look like something one may smoke, so I'll keep that in its original container.
What about my other MS gear?
Temperature control: A quick check of average temperatures for a travel destination is easy enough. I was reassured that I wouldn't need my cooling supplies. I will, however, pack some thin layers, a hat and cotton gloves. Nights on the coast or in the mountains may be cool.
Terrain and footwear: Will you be on paved streets, cobblestone or dirt paths? Sturdy, waterproof trail runners will do the trick for all these surfaces. I will bring trekking poles for walking trails and a possible day hike. My balance is compromised when I'm fatigued, and a sprained ankle could put a damper on my adventure.
Leg brace (or other assistive device): How often is it needed? Heavy, large or hard to transport? How limited are you without it? Can you use it where you're going (i.e., terrain constraints)?  These items may require a careful cost-benefit analysis when trying to pack light.
I'm on the fence about my AFO (ankle-foot orthotic). My left foot is the one giving me the most trouble lately, and I only have a brace for my right foot. It wouldn't take too much space in my luggage, but with just a carry-on for two weeks, every centimeter counts! My AFO doesn't allow me to walk on much of a slope, and I'm not inclined to research the grade of all my routes in advance (my spontaneous self is seriously rebelling against this). I'm reserving this decision for closer to departure.
Originally, I thought this research and preparation would diminish the excitement and spontaneity of my trip. On the contrary, I find that what is diminished are some of my concerns. With just a little more planning I am on track to have the trip of a lifetime and to return home as healthy as when I left. Hopefully even healthier, after two stress-free weeks of vacation!
Note: Multiple Sclerosis News Today is strictly a news and information website about the disease. It does not provide medical advice, diagnosis, or treatment. This content is not intended to be a substitute for professional medical advice, diagnosis, or treatment. Always seek the advice of your physician or other qualified health provider with any questions you may have regarding a medical condition. Never disregard professional medical advice or delay in seeking it because of something you have read on this website. The opinions expressed in this column are not those of Multiple Sclerosis News Today, or its parent company, BioNews Services, and are intended to spark discussion about issues pertaining to multiple sclerosis.