Pick of the Week's News: Progression, Antibiotics, Ocrevus, Stem Cells, B-Cells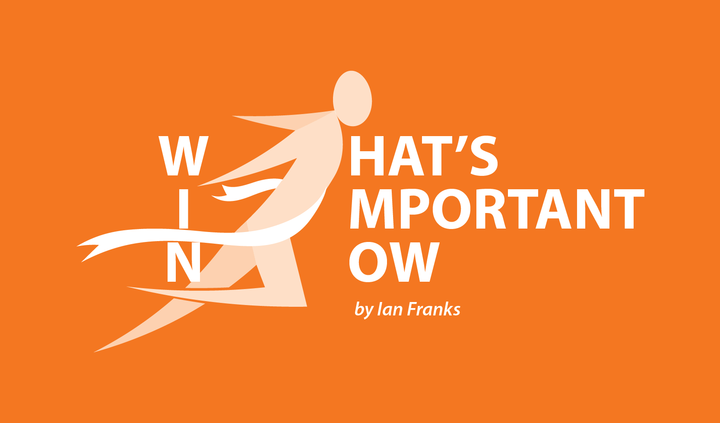 Here's my Pick of the Week's News, as published by Multiple Sclerosis News Today.
Why some people develop primary progressive MS and others have the relapsing type, and why a many relapsing patients develop secondary progressive MS, isn't known. That is why I find fascinating this Canadian move to study MS progression and its triggers.
Three Canadian organizations — Toronto-based Biogen Canada, the MS Society of Canada, and Montreal-based Brain Canada — have jointly invited researchers to establish a multiple sclerosis progression cohort in Canada.
The $7 million nationwide MS Progression Cohort will offer researchers a timely opportunity to investigate some of the biggest challenges in curing progressive MS, such as why some patients develop it and some don't. The cohort will also study the triggers of progression, how to detect them, and how they affect individuals as well as Canada's healthcare system.
The Multiple Sclerosis International Federation's 2013 MS atlas ranked Canada first in MS with 291 cases per 100,000 people, followed by Denmark (227), Sweden (189), Hungary (176), Cyprus (175) and the United Kingdom (164).
"This MS progression study is the first of its kind in Canada, and will be carried out across the country," Yves Savoie, president and CEO of the MS Society of Canada, said in a press release.
The collaboration will award a $250,000 planning grant to the team or teams reaching the final application stage.
"Brain Canada is proud to partner on this innovative grant," said Inez Jabalpurwala, president and CEO of the organization. "This will strengthen the capacity of Canadian researchers who are working in the area of MS."
Many people think of antibiotics as almost magical cure-all treatments, but they aren't. For some time, it has been known that over-use of them can build resistance to their effectiveness. New research says their use during childhood may increase risks of MS.
The use of antibiotics in childhood, which alter the microbiome — or natural bacteria flora in the gut — may increase the risk of multiple sclerosis, inflammatory bowel disease (IBD) and other inflammatory diseases, according to an Australian study.
The mouse study, "Early-life antibiotic treatment enhances the pathogenicity of CD4 T cells during intestinal inflammation," appeared in the Journal of Leukocyte Biology.
Scientists at the Monash University School of Biomedical Sciences in Melbourne investigated how early-life antibiotics treatment affects the immune system. They looked in particular at a subset of immune cells called CD4+ T cells..
"Our study demonstrates that gut bacteria in early life do affect disease development in adulthood, but this response can be changed," Colby Zaph, the study's lead author, who is head of the university's Laboratory of Mucosal Immunity and Inflammation, said in a press release. "This has important ramifications for the use of pre- and probiotics, the administration of antibiotics to neonates, and our understanding of how gut bacteria play a critical role in influencing the development of inflammatory diseases."
The team suggests that altering the gut microbiome may be a viable therapeutic approach for MS, IBD and asthma.
While opinions differ among patients and medical professionals alike, with some hailing Ocrevus as a game-changer and others denouncing it as fake news, there is good news for those who want to use it: The company says availability should not be a problem.
Ocrevus (ocrelizumab), now approved for both relapsing and primary progressive multiple sclerosis, is expected to become available in the coming week.  Multiple Sclerosis News Today spoke to Genentech about Ocrevus' approval, patient access to it, and the company's future research plans.
Dr. Hideki Garren, Genentech's group medical director of Ocrelizumab, has spent the larger part of his career, nearly 25 years, searching for a new treatment for MS.
"Like nearly all other researchers, I have been focused on broadly immunomodulatory treatments or T-cell directed treatments," he said. "What's new and exciting about Ocrevus is that it is directed to only one component of the immune system, the B-cell, which should provide efficacy."
When a new MS treatment appears, patients always talk about its cost. Garren confirmed that Ocrevus is priced at $65,000 per year. He noted that this is about 25 percent lower than Rebif (interferon beta 1-a) — a commonly used first-line option for relapsing MS, and the drug to which Ocrevus was compared in the OPERA clinical trials.
Saying that Genentech is committed to steering drug prices onto a more reasonable course, Garren added that Ocrevus' U.S. price tag is about 20 percent lower than the average of all approved MS drugs.
"We are committed to helping those who can benefit gain access to our medicine, which includes fair, reasonable pricing at launch, and over the lifecycle of Ocrevus," he said. "We believe that treatment decisions should be made by the patient and his or her neurologist," he added, echoing what Dr. Robert Lisak, past president of the Consortium of Multiple Sclerosis Centers (CMSC), said in a recent interview.
National MS Society president and CEO Cyndi Zagieboylo said: "The society applauds Genentech for its leadership in setting the wholesale acquisition cost (or list price) of Ocrevus at $65,000 per year.
"The continually escalating prices of MS disease-modifying therapies are creating barriers to people with MS getting these life-changing medications. Through its action on Ocrevus, Genentech is changing industry dynamics so that more people can access the life-changing treatments they need to live their best lives. We encourage other companies to follow suit, creating a drug pricing trend that keeps patients first," she added.
Garren expressed confidence that Genentech will be able to honor its commitment to provide patients access to Ocrevus within two weeks, despite a likely high demand.
Ocrevus is about to be rolled out on a major scale. As with other medicines, a launch is only the beginning of a drug's story, however. Garren said Genentech continues to study Ocrevus in several ongoing clinical trials.
Ocrevus is moving into its next chapter — that of wide, and likely long-term, use beyond a clinical trial. What comes out of such use, and from continued research, could determine whether Ocrevus is the game changer that Zagieboylo and the society hopes it is.
"As the largest private funder of MS research in the world, the National MS Society hopes this is just the beginning of the development of the next generation of treatments for MS," she said, underscoring the group's work toward its goal of "ending MS forever."
I do not find this research surprising, because stem cells which are harvested from patients so they can be returned to them later is part of HSCT, or stem-cell transplantation. Autologous therapy that involves a patient's own stem cells can help those with relapsing and progressive types of MS. But it can't repair damage in progressive MS; it just stops it from getting worse. It does help with quality of life, however.
Brain stem cells from primary progressive multiple sclerosis (PPMS) patients lack the ability to repair brain damage and to trigger the maturation of protective myelin-producing cells, according to a surprising study with far-reaching implications.
The study also showed that stem cells from individual patients reacted differently to compounds developed to trigger remyelination, suggesting that the underlying problem in PPMS may vary widely among patients. Myelin is a substance essential to the functioning of the nervous system. It is damaged in MS.
Differences in individual patients' reactions to therapies may explain why most drugs developed for PPMS fail clinical trials despite looking promising in early research. The answer to this issue may be treating progressive MS patients in a personalized manner.
The study's findings raise the possibility that stem cell transplants using the patient's own cells may be ineffective in this aggressive form of MS.
The research, "iPS-derived neural progenitor cells from PPMS patients reveal defect in myelin injury response," was published in the journal Experimental Neurology.
A team at the University of Connecticut recruited PPMS patients and their siblings or spouses as controls. Using blood samples, the team forced blood cells to backtrack to become stem cells. Their intention was to transform them into neurons and myelin-producing oligodendrocytes.
They then transferred the stem cells to the brains of animals with brain damage similar to what is seen in PPMS. Cells derived from the patients' healthy family members immediately got to work, repairing the injuries.
But, astonishingly, stem cells from the patients did not.
"It's like you bring in the National Guard to stem a riot, and [instead] they all sit down and start having lunch," Dr. Stephen Crocker, associate professor in the Department of Neuroscience at UConn Health, and senior author of the study, said in a press release.
Researchers discovered that some compounds that have been dismissed as PPMS treatments seemed to work well in some patients. So, the team plans to recruit more patients to continue studying the various compounds.
"[There] may be a kind of unique biology in each patient that determines their response. That could mean this is a situation for precision medicine," said L. John Greenfield, UConn Health's chair of neurology.
When scientists develop something new, there are certain to be obstacles to surmount and negative opinions to overcome. This has been the case with targeting B-cells.
Dr. Stephen Hauser, chair of the neurology department at the University of California San Francisco, was instrumental in early research and clinical trials that ultimately led to Ocrevus (ocrelizumab), the first therapy approved by the U.S. Food and Drug Administration (FDA) for both relapsing MS (RMS) and primary progressive multiple sclerosis (PPMS).
Indeed, his work is testament to how scientific inquiry and determination can turn observations made in the lab into medicines.
"The availability of a highly effective and well-tolerated treatment means that people at the dawn of their MS can be treated with a therapy that will essentially completely block the inflammation in myelin that causes relapses and remission," Hauser said in a UCSF news story reported by Nina Bai. "And we are optimistic that by doing so, the outlook over many years will be even more favorable than it is today."
The team discovered that MS could be induced in healthy animals by transferring these antibodies and B-cells, in addition to T-cells. This showed that the antibodies, which few people seemed to care much about, were actually partners in crime — alongside  T-cells — in causing MS.
Years later, Genentech (now part of Roche) developed ocrelizumab to target CD20 B-cells. Ocrelizumab, unlike rituximab, is a humanized B-cell antibody. It offered "the best potential for efficacy and safety in people with MS, a disease where long-term treatment is warranted," Dr. Peter Chin, a neurologist and principal medical director of global neuroscience development at Genentech, said in an interview with Multiple Sclerosis News Today.
***
[You are invited to visit my personal MS, Health & Disability website at 50shadesofsun.com].
Note: Multiple Sclerosis News Today is strictly a news and information website about the disease. It does not provide medical advice, diagnosis, or treatment. This content is not intended to be a substitute for professional medical advice, diagnosis, or treatment. Always seek the advice of your physician or other qualified health provider with any questions you may have regarding a medical condition. Never disregard professional medical advice or delay in seeking it because of something you have read on this website. The opinions expressed in this column are not those of Multiple Sclerosis News Today, or its parent company, BioNews Services, and are intended to spark discussion about issues pertaining to multiple sclerosis.