Cholesterol Medication Shows Promise as MS Treatment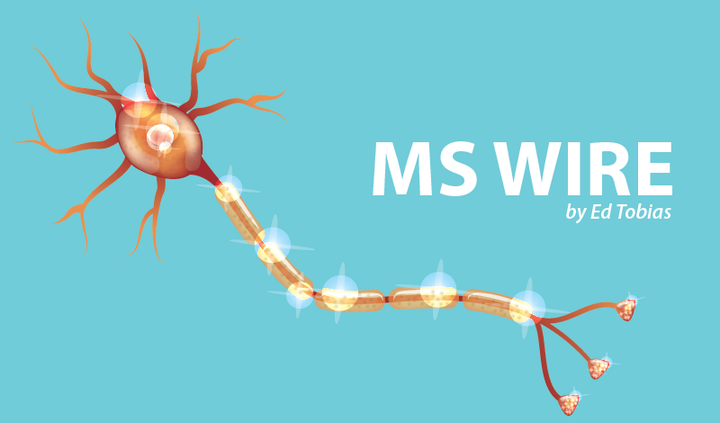 I've been taking a statin drug for years to keep my cholesterol low, and it's doing a really good job. Now, there's hope that this class of drug also might be useful for MS patients.
A major trial in the U.K. is testing the drug simvastatin (used to control cholesterol under the brand name Zocor) for use in halting the progression of secondary progressive multiple sclerosis. Simvastatin is an inexpensive statin, similar to the atorvastatin (brand name Lipitor) that I use to keep my cholesterol in check.
The trial is a follow-up to a Phase 2 clinical trial of simvastatin that involved 140 people with SPMS. That study was published in The Lancet in 2014. Phase 2 research found that MS patients taking high doses of simvastatin had a significant reduction in their rate of brain atrophy over two years. The patients also had better disability and quality-of-life scores at the end of the study.
Simvastatin 'holds incredible promise'
Phase 3 research is being led by Jeremy Chataway, MA, PhD, of the University College London's (UCL) Institute of Neurology. Chataway also led simvastatin's Phase 2 trial.
"This drug holds incredible promise for the thousands of people living with secondary progressive MS in the U.K., and around the world, who currently have few options for treatments that have an effect on disability," Chataway said, according to UCL's website. "This study will establish definitively whether simvastatin is able to slow the rate of disability progression over a three-year period, and we are very hopeful it will."
The research, expected to cost about $7 million, is being funded by a collaboration of the U.S. National Multiple Sclerosis Society, the U.K. Multiple Sclerosis Society, the U.K. National Institute for Health Research, the U.K. National Health Service and U.K. universities.
Patient thinks it's 'absolutely exciting'
In a National MS Society news release, SPMS patient Susan Stellmacher of Minneapolis, Minnesota, said, "I think it's absolutely exciting news. There has been nothing for me, … so to think that something so widely available and more affordable is possible, that's exciting."
That possibility is exciting for a lot of us, Susan. We'll be watching with great interest, even though research results will be a long time coming. The trial, which involves 1,180 people with SPMS across the U.K., will take six years to complete.
***
Note: Multiple Sclerosis News Today is strictly a news and information website about the disease. It does not provide medical advice, diagnosis, or treatment. This content is not intended to be a substitute for professional medical advice, diagnosis, or treatment. Always seek the advice of your physician or other qualified health provider with any questions you may have regarding a medical condition. Never disregard professional medical advice or delay in seeking it because of something you have read on this website. The opinions expressed in this column are not those of Multiple Sclerosis News Today or its parent company, BioNews Services, and are intended to spark discussion about issues pertaining to multiple sclerosis. Follow my personal blog at: www.themswire.com.