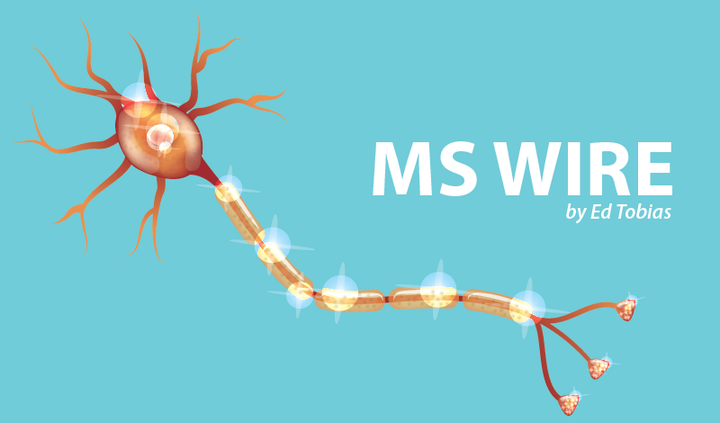 I've just been reminded, as someone with multiple sclerosis, how fortunate I am to have good medical insurance.
Unlike most other countries, where medical care is a right, in the U.S. that care is a privilege. Here the quality of care and too often the availability of that care depend on what you can afford. Before I retired, I was very lucky to work for a company that provided excellent medical insurance benefits. After I retired and turned 65, I became eligible for Medicare. It covers 80% of most of my non-drug medical costs and a lesser portion of my drug costs. Once again, I'm lucky because I can afford to pay for a good secondary "Medigap" insurance plan. It's private insurance that covers the other 20% of those costs. Over the 37 years since I was diagnosed with multiple sclerosis, I've had to pay very little out-of-pocket for my medical care.
But I'm worried about Americans who for one reason or another can't afford the care they need for their MS. I read about them every day on social media. Here are just a few examples from the (closed) MS Facebook group "We're Not Drunk, We Have MS!":
"They wanted to put me in a rehab for a week or 2 but insurance does not cover…"
"Rite now I don't have health insurance due to my husband changing jobs…So it looks like I will be off meds till July when insurance kicks in and if they pay for the meds…"
"My wife just lost her state medical insurance, they said we make too much money but we cannot afford to pay the high insurance rates…"
And it may get worse for MS patients like these.
Under the budget that President Donald Trump has just proposed, funding for Medicaid would be cut by $800 billion over the next decade. (Medicaid helps people younger than 65 who need help paying for treatment.) Another $72 billion would be cut from Social Security Disability Insurance benefits. According to an article in The Washington Post, the proposed budget "aims to make it harder for people to qualify for Social Security Disability Insurance benefits and easier to shift people who receive those benefits back into the workforce."
We are sorry that this post was not useful for you!
Let us improve this post!
Tell us how we can improve this post?