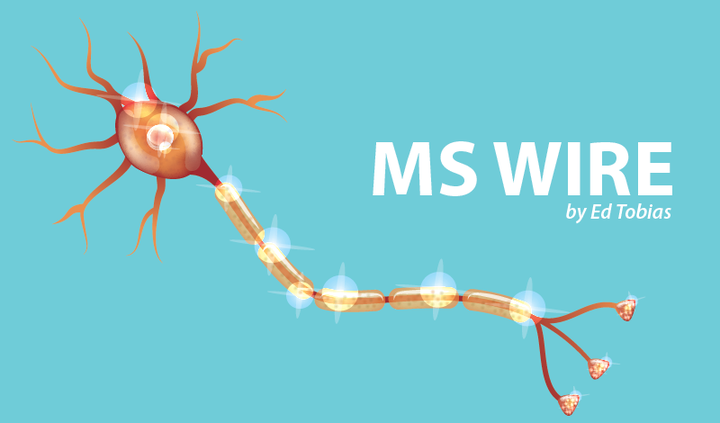 It's been a little over six months since I completed Round 1 of my Lemtrada infusions, so it's time again to ask myself, "How am I doing?"
The answer: I'm not sure.
For many years, my brain MRI has remained unchanged. I can't remember the last time I had an exacerbation (something bad enough to require steroid treatments). It was, literally, in the last century. But my walking has slowly, but steadily, declined. (I wrote about this disparity between some MRIs and symptoms in my last column.)
So, I'm really not sure how much of an impact any of the disease-modifying drugs that I've been on since 1996, including Lemtrada, have had on my MS. I like to think that all of the shots, pills, and infusions that I've been treated with over the past two decades have, at least, slowed the progression of my disease, but it's really hard to know for sure.
Enter Lemtrada
As you probably know, Lemtrada is designed to halt further progression of MS. In addition, some patients have had some symptoms reversed. But that benefit wasn't expected, it just sort of appeared during the clinical trials. On the other hand, more than a few patients are reporting a variety of negative symptoms following their infusions.
My 6-month timeline
The first three months post-infusion were a real roller coaster. The lowest point on the ride was at about two months post-infusion, when I developed a fever, slight headache, and a cough. Naturally, my energy level also dropped. It was diagnosed as strep, and after downing antibiotics for about 10 days, I was much better.
Around the five-month point, my wife thought I was walking better. Today, just past six months, I think I am — sometimes, but not always. I also can flex my left foot up from the ankle just a little, and I think that's new. Cramping in the insoles of my feet, which took place almost every night when I got into bed, has been significantly reduced. So, all positive stuff.
But, on the other side of the coin, I developed an aching pain in both hips around mid-February. At times, that pain would shoot down one or both legs when I put weight on them. It's been worse in the mornings, particularly if I'm trying to get up from squatting down. But, is this drug-related, or is it something else? My neuro says it's not related to the infusions. Some Lemtrada patients have suggested that it's the feeling of my body "making new bone marrow." I just don't know.
We are sorry that this post was not useful for you!
Let us improve this post!
Tell us how we can improve this post?