MS News That Caught My Eye This Week: Ocrevus and Insurance, Intimacy Issues, Breastfeeding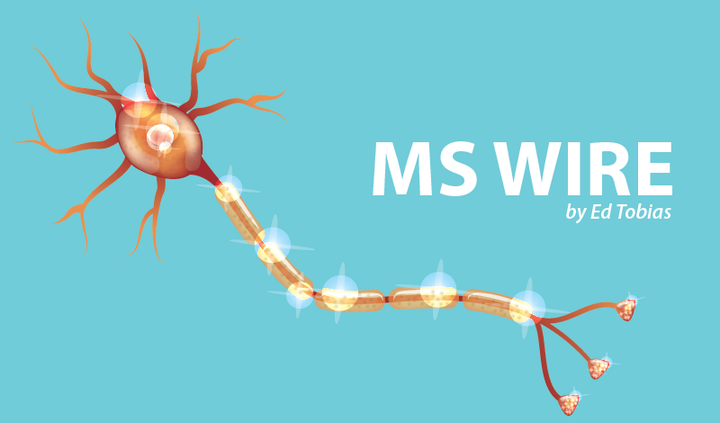 In case you missed them, here are some news stories that appeared in MS News Today that caught my eye over the past week:
Some great marketing and PR efforts gave Ocrevus a major push when it was approved earlier this year. But some patients are reporting they're having trouble getting their insurance to pay for it. This problem is also being reported for some of the other newer disease modifying drugs. I'll be going into some detail about this marketing research report, which contains a lot of additional interesting information, in an upcoming MS Wire column. But for now, read what Magdalena Kegel is reporting about some of its highlights.
Ocrevus' (ocrelizumab's) market introduction is off to a stellar start, with nearly half of neurologists surveyed by Spherix Global Insights saying they are using the therapy — the first-ever approved for both relapsing and primary progressive multiple sclerosis (MS).
Within six months, 80 percent of neurologists are expected to prescribe Ocrevus, according to a report in the second-quarter edition of RealTime Dynamix: Multiple Sclerosis by Spherix Global Insights.
But the report also found insurance is having an increasing impact on treatment decisions, according to a Spherix press release.
****
Use the word "sex" in a headline and you're guaranteed to get clicks. In this case, the clicks take you to information about a subject that's thought about by a lot of MS patients (and their partners), but very rarely discussed. Here's a chance to do that from the privacy of your home.
GeneFo, an online multiple sclerosis (MS) community that offers support, advice, and educational resources to patients, will conduct a free webinar July 26 for those interested in knowing more about how MS affects sex and intimacy.
The webinar, hosted by renowned MS expert Dr. Tuppy Owens, comes in the wake of a GeneFo survey showing that sex and intimacy are two main concerns for patients living with the disease.
****
This report was so interesting to me that I wrote my own MS Wire column about it this past week — and I drill down into additional detail. But Carolina Henriques has a good report of the highlights. Keep in mind, however, that this survey was taken by a drug company that produces two major DMTs.

A recent patient survey reveals that almost one in four people with multiple sclerosis in the U.K. are not aware of available treatments that could help delay the onset of disability, even though a clear majority put disability as a chief worry.
The report, funded by Sanofi Genzyme, was conducted by Adelphi Research UK via online questionnaires given to 100 healthcare specialists, including neurologists, and yo 120 patients with all types of multiple sclerosis in 2016. Called The Missing Pieces, it reports that 83 percent of relapsing-remitting MS patients ranked preventing progression and disability as their primary concern. However, 24 percent of those who took part in the survey reported not being aware of treatments that might work to delay MS onset and progressive loss of function.
****
Past studies have shown that breastfeeding appears to have health benefits. This new study, written by Joana Fernandes, adds multiple sclerosis to that list.
Women who breastfeed for 15 months or longer may have a lower risk of developing multiple sclerosis (MS) than those who breastfeed for shorter periods or not at all, according to a recent study. The study also suggests that women who had their first period at age 15 or older are less likely to develop MS.
The findings were reported in the study, "Breastfeeding, ovulatory years, and risk of multiple sclerosis," published recently in the journal Neurology.
***
Note: Multiple Sclerosis News Today is strictly a news and information website about the disease. It does not provide medical advice, diagnosis, or treatment. This content is not intended to be a substitute for professional medical advice, diagnosis, or treatment. Always seek the advice of your physician or other qualified health provider with any questions you may have regarding a medical condition. Never disregard professional medical advice or delay in seeking it because of something you have read on this website. The opinions expressed in this column are not those of Multiple Sclerosis News Today or its parent company, BioNews Services, and are intended to spark discussion about issues pertaining to multiple sclerosis.