Disjointed: Living the New Netflix Sitcom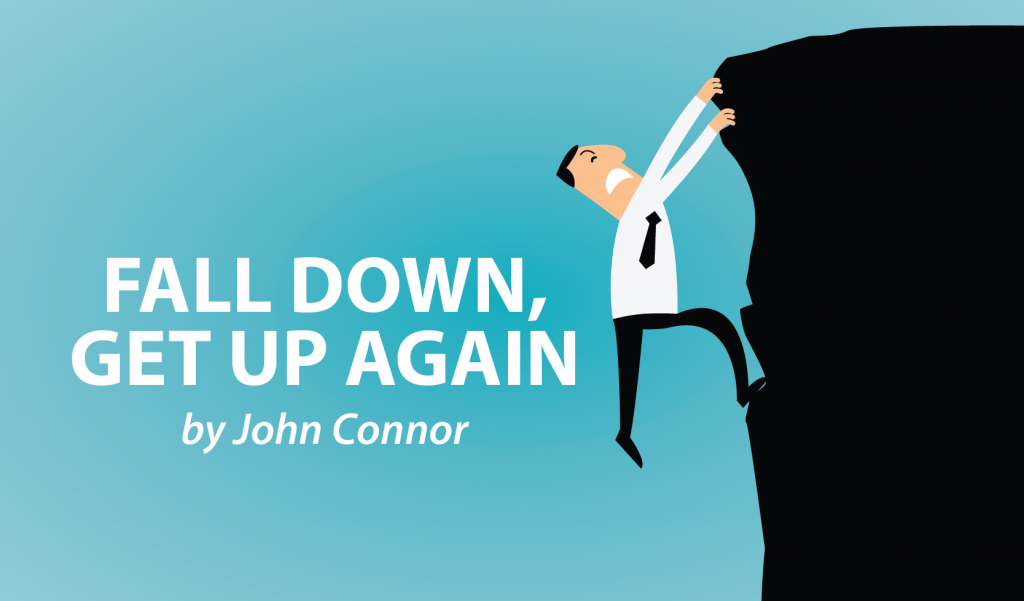 I was going to write about something else this week and then … I got STONED!
Those aren't words I thought I'd ever write.
I'd been a kid during the 1960s, but later on had duly done my literary homage by mainlining Jack Kerouac (yes, I know that was the '50s, but he was the granddaddy of drugged writing), Ken Kesey, and Mr. Hunter Thompson. There are innumerable others, but them's my favorites.
In the '80s, my career started as a reasonably hip (not a cool word in that decade) London arts journalist. Yes, I dabbled with recreational drug use, but certainly didn't write about it. That had been covered by better writers than I could ever be. Also, those good times were, even by then, social history.
But MS is a disease that marijuana might actually help. I now get to get to write about it legitimately even though in the U.K., its use for medical reasons is still very much illegitimate.
I dislike smoking so much that even the odd good cigar crumples to dust before I get round to smoking it. Marijuana is exactly the same. You also have to go into the back garden, and if the joint is any good somehow negotiate your way back inside. Scary.
I tried some remnants in a milk shake a while back (see: "MS Pipe Dreams: Dealing with Urinary Tract Infections.") It eased the tension that the UTI caused in my arm. So, I decided to do it properly. Luckily, a lifetime in showbiz meant I could source a fresh supply — otherwise, I really would be at a loss in suburbia.
The secret seems to be frying the stuff in butter for a good while. There's a horrendous YouTube video where you boil marijuana for 40 minutes in butter-infused water to make a tea. Even if I was already stoned I wouldn't drink that. I don't understand the science about the butter, but it works.
It really worked. … I had a clear evening and only a smattering of bureaucracy the next day. In the first two hours, I had loads of energy, my right arm stopped aching, and I could actually touch my shoulder with my right hand. Ironically, I felt well enough to conceive of playing wheelchair tennis again, even though I'd undoubtedly now question the very purpose of the game.
The euphoria didn't pass for many hours, but my physical ability did. Walking for a while seemed a very bad idea, though my arm still felt a lot better.
So, I was about to announce success until I went to a comedy venue. I felt really bad but dragged myself to the taxi thinking this was all due to the aftermath of the marijuana. I just kept getting worse. At the club, the disabled lift failed to work. Luckily it was only four steps. Some very nice gentleman carried me and my wheelchair in and, at the end of the evening, out again.
I was blaming the wrong cause: It was a very sneaky UTI. I didn't have any of the usual signs — urine was clear and not smelly. My inability to move, though, was often the outcome. I tested it on a hunch. Normally, I already know. This time it was the test strip that told me. I took antibiotics immediately, and within hours, I began to get my mojo back.
I don't know how often I'll attempt this again. My right arm and hand still feel a lot better. Hey, I'm tapping away at this piece like it's the old days, both hands flying across the keypad. It's also kept my trigeminal neuralgia (neuropathic mouth pain) in check.
This has to be balanced against a fogginess that has to be fought through and an obvious deleterious effect on decision-making. I should have stayed in and I should have tested for a UTI earlier.
Still, it's been a very different week.
I don't want to relive the '60s, but MS may force me to visit.
***
Note: Multiple Sclerosis News Today is strictly a news and information website about the disease. It does not provide medical advice, diagnosis, or treatment. This content is not intended to be a substitute for professional medical advice, diagnosis, or treatment. Always seek the advice of your physician or other qualified health provider with any questions you may have regarding a medical condition. Never disregard professional medical advice or delay in seeking it because of something you have read on this website. The opinions expressed in this column are not those of Multiple Sclerosis News Today or its parent company, BioNews Services, and are intended to spark discussion about issues pertaining to multiple sclerosis.