When Do MS Symptoms Become a Relapse?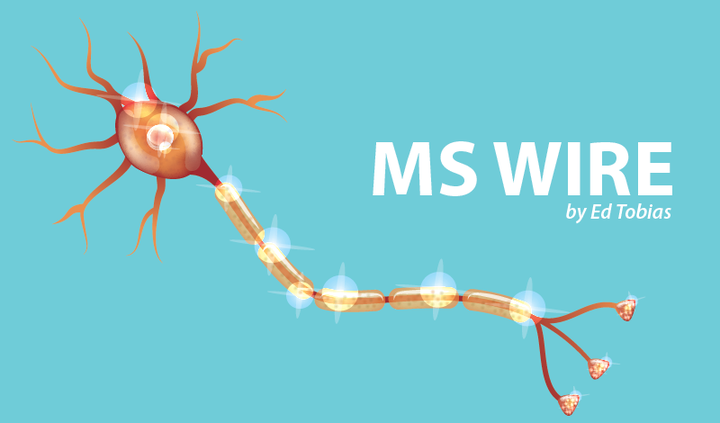 Am I having an MS relapse?
I saw that question asked the other day on one of the social sites I follow. At first, I thought, "Gee, doesn't everyone with MS know when they're having a relapse?" Then I realized that for several years after I was diagnosed, I was never sure if what was happening to me was technically a relapse and worth a call to the doctor. I'd wind up in the hospital being treated for a relapse, but only after my wife would spot a symptom getting worse and tell me that I needed to see my neurologist. It rarely dawned on me that what was happening was what we used to call an "exacerbation." But I always walked better after getting treated with a course of steroids.
There's a guide that can help
So, how can you know that you're having a relapse? There's now a really useful booklet that can help. It's called, appropriately, the "MS Relapse Toolkit," and it's just been published by the Multiple Sclerosis Association of America. The booklet can be read online, downloaded as a PDF file, or ordered as a hard copy at the MSAA website. Here's a thumbnail of what's in it:
What's a relapse?
Existing symptoms have worsened temporarily or recurred, or …
New symptoms have appeared
The symptoms have lasted for at least one or two days with no sign of a fever or infection (e.g. a UTI)
Tests show your myelin or nerves have been damaged or inflamed
When to call your neurologist?
The MSAA booklet, written by Aaron Boster, MD, and Jacqueline A. Nicholas, MD, MPH, suggests you call your doctor if:
The new or recurring symptom(s) has been present for at least 24 to 48 hours, or …
It's been less than 24 hours, but your symptoms are severe and could affect your health or safety
As long as…
You don't have a fever or any other signs of infection
Your body isn't overheated, which might have resulted from the temperature around you, exercise, etc.
You didn't overexert yourself
You aren't having an unusually stressful day
The idea seems to be that the trigger for your problem should be medical and not the result of some external stimulus.
What else is in the Relapse Toolkit?
The booklet has another half-dozen chapters that include a list of questions to ask your neurologist about relapses, some handy, fill-in-the-blank forms for contact information and the drugs that you use, what to tell your doctor when you call, details of various treatment options, and some really useful ideas about planning, at home and at work, for a possible relapse. It even includes a crossword puzzle that uses relapse-related words.
The price is right
Did I mention that the "MS Relapse Toolkit" is free? As we used to say when I was growing up in New York City: "Such a deal!"
You're invited to follow my personal blog at: www.themswire.com
***
Note: Multiple Sclerosis News Today is strictly a news and information website about the disease. It does not provide medical advice, diagnosis, or treatment. This content is not intended to be a substitute for professional medical advice, diagnosis, or treatment. Always seek the advice of your physician or other qualified health provider with any questions you may have regarding a medical condition. Never disregard professional medical advice or delay in seeking it because of something you have read on this website. The opinions expressed in this column are not those of Multiple Sclerosis News Today or its parent company, BioNews Services, and are intended to spark discussion about issues pertaining to multiple sclerosis.