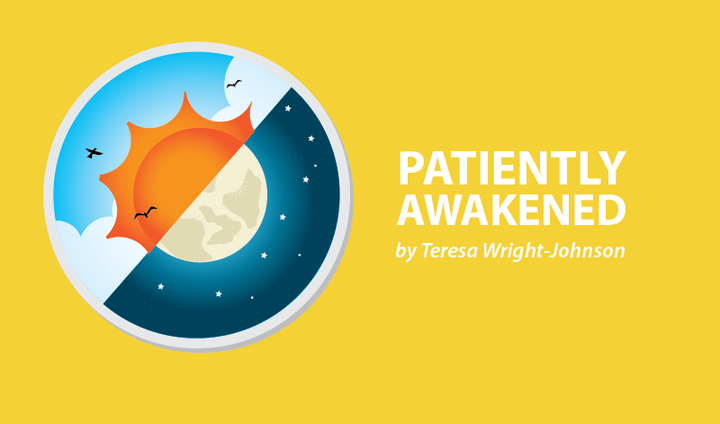 I can't believe Thanksgiving is only a few days away. Time truly passes quickly. The holidays are bittersweet for me; I experience both joy and unrest. I believe there are others who can relate. The holiday season can be stressful and I always try to pace myself. In addition, I remember those family and friends who may not be in a celebratory state of mind.
November is the month that I had my second open-heart surgery. I also received my MS diagnosis after Thanksgiving. In addition, my beloved sister, was terminally ill from cancer. Her last Thanksgiving was spent in the hospital, so this time of year brings back vivid memories of her illness and ultimately her passing. Thus, when I say that November is bittersweet, you can understand why.
Although November is where I celebrate life, it also reminds me of the loss of life. Loss is something that we never recover from. When we lose someone, something or our quality of life, we don't "just get over it." It leaves a permanent void. When we think that we've managed to move on, a memory, moment, song, or a dream pushes us to enter right back into that feeling of grief.
Personal experience and talking to others have taught me that loss feels more pronounced during the holiday season. It is the time when families gather to reflect on poignant memories. Every Thanksgiving I look around and realize that my circle decreases. The absence of my siblings, relatives, in-laws and friends come to mind. Each year, we learn new ways to live with the loss. That is never easy.
In spite of the conundrum that the holiday season places me in, I try my best to practice gratitude. I realize that I am alive by grace and mercy — and that is worth a hearty thank you. I thank my creator, for He allows me to see a new day. I think about the days prior to my open-heart surgery, back when my parents and I were warned about the perils of surgery and all that could happen. I am thankful that I survived. I am grateful that even in illness, I am thriving. I also think about my friends, warriors and survivors who experience intense pain and grief through this season. I give thanks for their lives, and I pray for their strength and peace. I make time to reach out to those who are struggling.
The intent of this week's column is multifaceted. I am writing to encourage you and to remind each of us that grace is sufficient. I am grateful for the family and friends I have. I remain thankful knowing that I am loved, and that my heart still beats. I truly believe that God will not give me more than I can bear, and I am thankful because I remember that in weakness, I am made strong. I am grateful for you, and how your stories and comments have touched my heart and have changed my life. I feel gratitude because I know we have each other and that we really are never alone.
In addition to expressing gratitude, I want to tell all of those who are struggling this holiday season that I am thinking of you. I want you to know that, although it seems as if you are stagnant in this valley, you will rise. You will see your way out. Be kind to yourself and be patient with yourself. Your feelings are relevant and you are entitled to take all the time you need.
Our grief allows us to grow in patience, empathy and appreciation. I used to sing a song in the children's choir that said "everything will be alright." I trust that it will be alright for all of us.
We are sorry that this post was not useful for you!
Let us improve this post!
Tell us how we can improve this post?