Do Online Medical Records Make You Worry?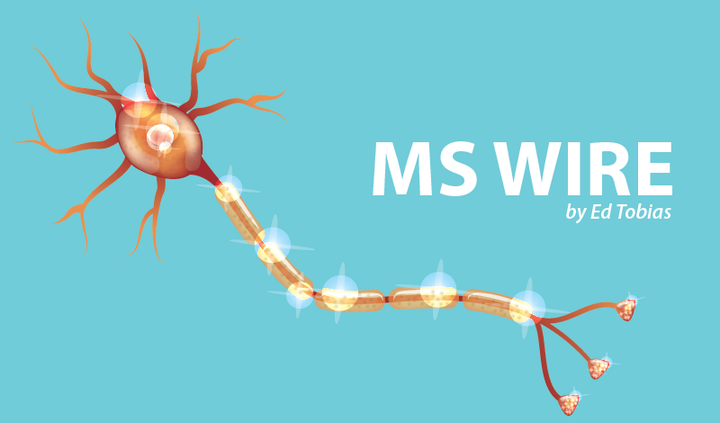 A few weeks ago I warned of the dangers that are possible when people turn to social media for information about their MS. But there's another danger that technology and the internet have brought us: access to our own medical records. Sandra G. Boodman has taken a deep dive into this in an article she recently wrote for Kaiser Health News.
As an example of the problem, Boodman points to a woman, Laura Devitt, who went to her physician's patient portal to check her lab tests following a routine physical. There, she saw that several tests were flagged as abnormal. That worried her, so her next step was to dig into the internet world. Over the next two or three days, until Devitt was able to reach her doctor, she dug deeper and wondered if she had cancer or just a simple infection. When Devitt and her doctor finally did communicate, those abnormal results turned out to be nothing serious.
Patients have had direct access to their test results since a federal rule gave them that right in 2014. According to the KHN article, studies estimate that between 15 and 30 percent of patients use access portals to see those results. But studies have also found that between 8 and 26 percent of abnormal lab results were not communicated to patients promptly. "I think getting [test results] online is great," Devitt told Boodman. "But if it's concerning, there should be some sort of note from a doctor."
Get results fast but put them in context
A quick explanation may not be easy to get. In fact, sometimes a patient will see lab results online before the doctor has had a chance to review them. This, the article points out, can be a significant problem for some patients.
"Among patients with low health literacy and numerical skills, confusion about the meaning of results is common. Many tests are reported in the same form that the doctor sees them, which even savvy patients may find 'literally meaningless,' observed Brian Zikmund-Fisher, an associate professor in the school of public health at the University of Michigan. … 'What we need to be focusing on is giving patients context.'"
Many of the disease-modifying therapies used to treat MS require lab tests for patients while they're on those medications. Perhaps the most stringent requirement is for people like me, who are being treated with Lemtrada. We get our blood and urine tested every month. My results are available on my neurologist's patient portal two or three days after the samples are taken. I know that I'll get a prompt call with an explanation if something is amiss. If I see my labs first, I also know that I can quickly get an explanation, and treatment guidance if necessary, if I call my doc's office.
How can context be provided for everyone?
Geisinger Health Systems in Pennsylvania makes most test results available to patients, seven days a week, within four hours of being finalized. That gives doctors time to review them before the patient sees them. If it's a weekend, there's an on-call physician with whom patients can speak.
Some other doctors provide context by scheduling a specific time to speak with patients who've had tests done.
Overall, it seems as if doctors need to factor in fast, easy access to test results when creating patient treatment plans. Simply putting lab data onto their patient portals without also providing some sort of analysis of these results just doesn't cut it.
What do you think? What have been your experiences with online test results?
You're invited to follow my personal blog at www.themswire.com
***
Note: Multiple Sclerosis News Today is strictly a news and information website about the disease. It does not provide medical advice, diagnosis, or treatment. This content is not intended to be a substitute for professional medical advice, diagnosis, or treatment. Always seek the advice of your physician or other qualified health provider with any questions you may have regarding a medical condition. Never disregard professional medical advice or delay in seeking it because of something you have read on this website. The opinions expressed in this column are not those of Multiple Sclerosis News Today or its parent company, BioNews Services, and are intended to spark discussion about issues pertaining to multiple sclerosis.