Ocrevus Shows Promise for Cognitive Function in Relapsing MS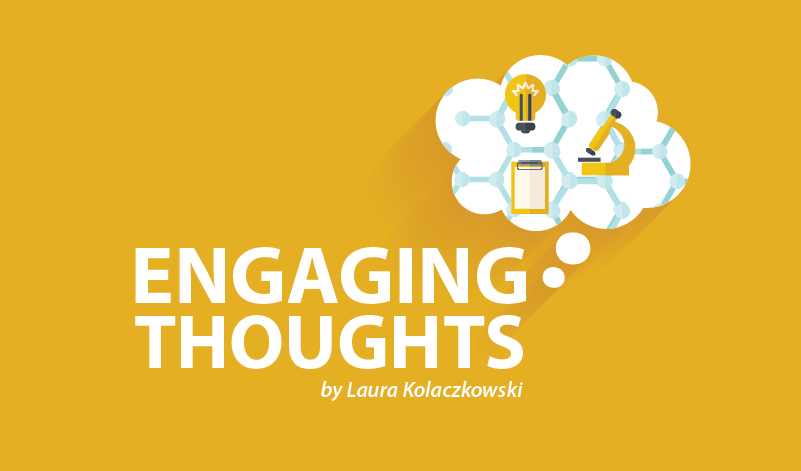 One thing we've all hoped for with our disease-modifying therapies (DMT) is a treatment that will improve our multiple sclerosis (MS) and not just keep it from worsening. The latest studies presented on Ocrevus (ocrelizumab) hold promise that this treatment may have finally arrived. According to recent reports, it appears that Ocrevus slows the disease's progression, reduces the rate of cognitive decline, and in some patients, even improves cognition.
The American Academy of Neurology's 2018 Annual Meeting included the latest presentations from Genentech's publication, Roche, on Ocrevus. Data were presented on how this treatment works for relapsing-remitting forms of MS (RRMS) and its ability to improve cognition. I had the opportunity recently to speak Dr. Hideki Garren, Ph.D., who is group medical director for neuroscience at Genentech, about this latest news.
A common problem
Cognitive impairment is estimated to affect up to 65 percent of people with MS. This can lead to difficulties in effectively expressing ourselves with words, combining ideas with actions, and decision-making. The degree to which we have cognitive problems can vary, depending on our levels of fatigue, outside distractions such as sound, and environmental conditions like temperature changes.
Cognitive problems also can have a noticeable effect on our families and our economic situation. Cognitive problems are one of the most cited reasons for leaving full-time work.
Original clinical trial data
Garren explained that "this is data from the original studies and is a post-hoc analysis," meaning it uses information from the original trials to look for other outcomes that may be statistically significant. The Phase 3 clinical trials OPERA I (NCT01247324) and OPERA II (NCT01412333), which were used to demonstrate the effectiveness of Ocrevus in reducing relapses, and compared Ocrevus to Rebif (interferon beta-1a), led to its approval by the Food and Drug Administration (FDA).
The information gathered from the trials' participants informed the latest news that Ocrevus also demonstrates a positive effect on cognition, both in slowing decline and in improving functions.
Two cognitive notes
The two presentations on Ocrevus and cognition looked at different outcomes in people with RRMS. "Ocrevus does both things," Garren said. "It reduces the rate of cognitive decline, and in some patients, it improves cognition. One analysis showed it slows cognitive decline and the other demonstrates improvement."
The cognitive functions were measured using the Symbol Digit Modalities Test (SDMT).

"We saw an increase in cognition with Ocrevus in a certain population of patients and we are excited about these results," Garren said. Of additional interest, he noted a "poster presentation showed patients worse off with cognitive scores improved better compared to patients with less cognitive problems." Asked what this might mean, he said that although researchers aren't yet certain, "we will continue to look and dig for this answer because we know this is important information for patients. Overall, in patients there was an improvement in cognitive scores."
Additionally, Garren said they "continue to follow 3,700 patients from the clinical trial studies through open-label extensions" and are gathering more data to further look at the effects of Ocrevus on cognition and other symptom areas.
Progressive MS outcomes
Ocrevus is the first DMT approved for use by people with progressive forms of MS. This post-hoc analysis does not include this different group. "Data we have shown is for RRMS. We are also looking at it in-depth for PPMS and will report on that data at future conferences," Garren said.
The studies
Although the information is brief, if you want to read more, you can find both presentations at the links below.
In the poster presentation titled "Impact of Ocrelizumab on Cognition in Patients at Increased Risk of Progressive Disease," researchers state that "patients treated with Ocrevus were more likely to achieve clinically meaningful improvements on the SDMT over 96 weeks vs IFN β-1a."
In the presentation, "Time to Cognitive Worsening in Patients With Relapsing Multiple Sclerosis in Ocrelizumab Phase III Trials," researchers offered this conclusion: "Compared with IFN β-1a, ocrelizumab significantly lowered the risk of 12- and 24-week confirmed SDMT worsening in patients with RMS. These results provide initial evidence to support a potential delay in cognitive decline with ocrelizumab treatment."
On a personal note
I've been writing about ocrelizumab well before it was presented to the FDA for approval. I have followed its development and studies through conference presentations and interviews with scientists, and it is the disease-modifying therapy I am now on for my MS. I recently wrote about my changes with the nine-hole peg test and SDMT before these presentations were given at AAN, and I appreciated this chance to engage with Dr. Garren and learn more about the science that links with my personal experience.
"Although we are new to this therapeutic area, Roche and Genentech [the makers of Ocrevus] are very much committed to MS and are looking at new potential compounds and new technologies to help with managing the disease and its symptoms," Garren said. "We are very excited to be in this field."
Join the discussion about Ocrevus in our forums
***
Note: Multiple Sclerosis News Today is strictly a news and information website about the disease. It does not provide medical advice, diagnosis, or treatment. This content is not intended to be a substitute for professional medical advice, diagnosis, or treatment. Always seek the advice of your physician or other qualified health provider with any questions you may have regarding a medical condition. Never disregard professional medical advice or delay in seeking it because of something you have read on this website. The opinions expressed in this column are not those of Multiple Sclerosis News Today or its parent company, BioNews Services, and are intended to spark discussion about issues pertaining to multiple sclerosis.