How Dare You?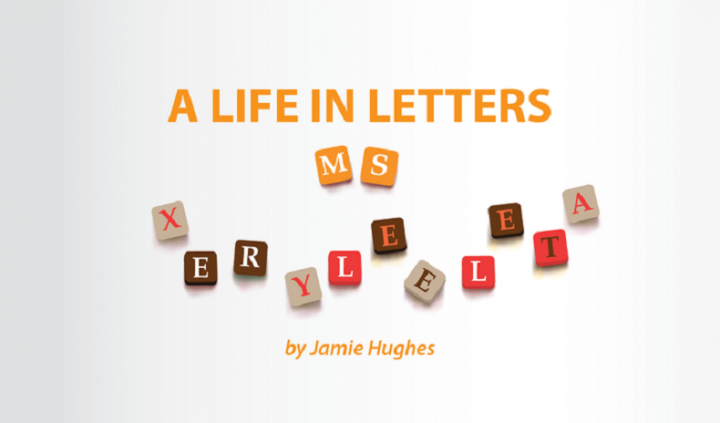 If you read my last column, you're well aware that there has been some drama around Casa de Hughes over the last few weeks. I can now happily say that the situation has been resolved and we're trying to get things back to a more normal, humane pace. (Though with two kids and summer break upon us, I use "humane" in the most liberal sense of the word!)
But right at the end of all the fracas and hubbub, I had the experience many of us know so well — the handicapped space showdown. After everything we'd been through, I was tingling and exhausted, so I decided to skip the walk across the hot parking lot to my kids' taekwondo class and opted for the space right in front of the "kwan" (school building).
An older man was walking by, and he stopped to stare as we all got out of the car. The heat was oppressive, the first hint of the Georgia summer slowly slouching its way toward us, so I was moving pretty slowly. I huffed to try to subtly let him know I was tired, that this was no business of his, and he walked on a few paces. Then, the man turned and looked again. Again, I tried to show him I was tired, and he walked on. But he stopped a third time to watch me walk into the building, and that was it. After the week I'd had, I decided that I didn't have to put up with the staring anymore.
I raised my voice to make sure he heard me all the way down the breezeway. "Sir," I said, "I have multiple sclerosis and am very fatigued today. I'm only telling you because you seem so concerned."
He tucked his head down and walked away, no further stares or conversation needed.
I don't normally do this kind of thing, but it was just one of those weeks in which I was tired of being judged. And while I couldn't holler back at the other folks who were making my life hard, I could stand up for myself with this man who was judging me because I don't "look sick." He couldn't know everything I'd been through or how I was feeling, but he proceeded to judge anyway. I don't think he meant to be cruel or that he even knew that what he was doing was wrong, so I tend not to dwell on such moments after they've passed. There's simply nothing for it. And since I'm a proponent of dignity culture, I'm going to keep letting it go.
I recently read a fascinating interview with Bradley Campbell, associate professor of sociology at California State University, and Jason Manning, associate professor of sociology at West Virginia University, about their new book, "The Rise of Victimhood Culture: Microaggressions, Safe Spaces, and the New Culture Wars." In it, they discuss the three types of cultures in the West: honor, dignity, and victimhood. The difference between them has to do with "what people find offensive and how they handle their disagreements."
Unlike honor culture, in which people are always on the lookout for slights and eager to fight to gain or regain honor, or victimhood culture, where people are "quite touchy, and always vigilant for offenses," dignity culture sees everyone as having an inalienable moral worth that cannot be taken away.
"In dignity cultures, there is a low sensitivity to slight. People are more tolerant of insult and disagreement. Children might be taught some variant of 'Sticks and stones can break my bones, but words can never hurt me.' It's good to have 'thick skin,' and people might be criticized for being too touchy and overreacting."
I don't want to spend my God-given days looking for slights and insults. I don't want to waste my time seeking retribution or to regain honor. My value doesn't come from other people after all. What they think of me matters far less than what God thinks of me. God tells me that I am beloved, that He chose me before the foundation of the world, that I am cared for and guided by His loving right hand. What does one man's silent, disapproving stare matter in the face of all that? Not a damned thing.
Yes, I have dignity. But so does he. So do you. Everyone around us does as well. Too often, we lose sight of that, and perhaps — just perhaps — that's why the world is such a mess these days. Maybe if we started viewing each other as dignity-filled, wonderful creations, we'd stop caring so much about parking spaces and slights and would be free to love one another well. Let it begin with us.
***
Note: Multiple Sclerosis News Today is strictly a news and information website about the disease. It does not provide medical advice, diagnosis, or treatment. This content is not intended to be a substitute for professional medical advice, diagnosis, or treatment. Always seek the advice of your physician or other qualified health provider with any questions you may have regarding a medical condition. Never disregard professional medical advice or delay in seeking it because of something you have read on this website. The opinions expressed in this column are not those of Multiple Sclerosis News Today or its parent company, BioNews Services, and are intended to spark discussion about issues pertaining to multiple sclerosis.