Out on a Stim: My FES Journey Comes to an End (Part 3)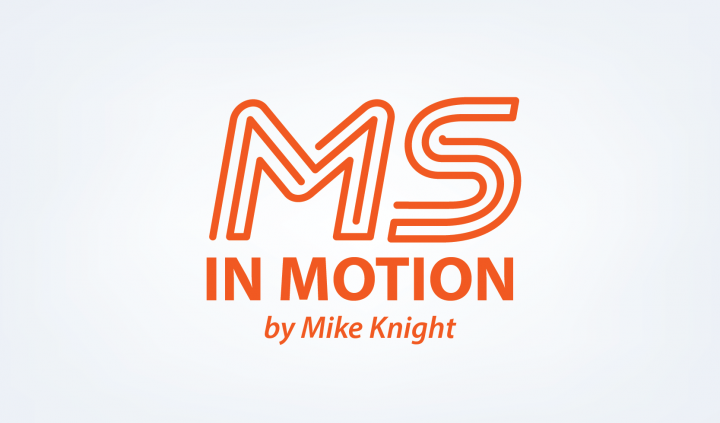 Third in a series. Read parts one and two.
In March 2018, I began a personal research project — quest if you will — to assess how functional electrical stimulation (FES) devices might help me deal with the foot drop in my right foot.
Since then, I've spent roughly three months wearing products from two FES manufacturers in the United States: Bioness (specifically, the L300 Go) and the WalkAide System.
For transparency's sake, I received no compensation or consideration from either company for writing about their products. I spent $595 of my own money to try the L300 for a month (before deciding to return it). My trial with the WalkAide System lasted about two months. It was originally supposed to be two weeks, with a $250 price tag, but my time was extended and fees waived due to my hesitations about buying the device.
I've written two columns about the process and experience (here and here).
And after all that? FES and I just aren't made for each other. But it's not FES. It's me.
I think the two products are more alike than not, save for a few differences. I prefer the design and appearance of the Bioness L300 as well as the unit's comfort and wearability. (The soft, padded electrodes are easier to work with than the sticky, rubber variety used by WalkAide, especially when repositioning is required, and the Bioness didn't need to be quite so tightly worn, either.) On the other hand, it seemed like WalkAide's pulse, and the way it adjusted and "positioned" my foot as I stepped through my gait, felt more natural.
The reps from both companies were both terrific to deal with, the literature and websites fine, etc.
Both devices require fairly precise positioning for the electrodes to make contact with the peroneal nerve, which runs along the outside of legs and provides movement and sensation to the lower legs, feet, and toes.
But I spent more than a little time trying — often unsuccessfully — to get that positioning right. When I couldn't, I'd amp up the stimulation's intensity in an effort to reanimate my nearly dormant foot. Sometimes that helped, but many times it transformed a "gentle," friendly electrical pulse into an intense, mean-spirited one that contorted my foot and step so badly that I resorted to using coarse language. It also made me want to throw something. If only I could tolerate walking over to pick something up to throw it.
I asked both reps what could realistically be expected from the devices. Each had clients who had successfully used their products for several years, but both said that it was difficult to predict what to expect due to the myriad challenges and unpredictable nature of multiple sclerosis.
I've come to think of it as the "MS treatment mantra." It's a complex disease, no one knows for sure what causes it, no one knows what cures it, and no one really knows why the disease — and sometimes, the treatment — seems to affect each of us who have it so differently. I get it. I've tried Ampyra (dalfampridine), biotin, Ocrevus (ocrelizumab), and Tecfidera (dimethyl fumarate), and I don't believe I've benefited from any of them.
But tempering hope with an open-ended level of expectation that suggests it may be best to have no expectation at all for anything other than MS (and its progression) and how I respond to it, can be challenging. Like lots of other people, I've spent a lifetime — naïvely perhaps — trying to establish expectations around all kinds of things. Jobs. Friends. Relationships. You name it.
My FES experience left me flat-footed, literally and emotionally, and more than a little confused. Finally, it dawned on me that perhaps I should make an effort to understand expectations better before I tried having any more. I'm simple that way.
Which led me to an excellent article in Psychology Today that noted in part how "human beings have a natural tendency to pin their hopes for happiness on fulfilled expectations" before explaining how that leads to disappointment. It is not specifically about MS, and it definitely wasn't where I expected FES devices or this series of columns to end up. But now that I'm here, I'm certain it was the journey I needed to take, and I'm glad I was able to make it.
***
Note: Multiple Sclerosis News Today is strictly a news and information website about the disease. It does not provide medical advice, diagnosis, or treatment. This content is not intended to be a substitute for professional medical advice, diagnosis, or treatment. Always seek the advice of your physician or other qualified health provider with any questions you may have regarding a medical condition. Never disregard professional medical advice or delay in seeking it because of something you have read on this website. The opinions expressed in this column are not those of Multiple Sclerosis News Today or its parent company, BioNews Services, and are intended to spark discussion about issues pertaining to multiple sclerosis.