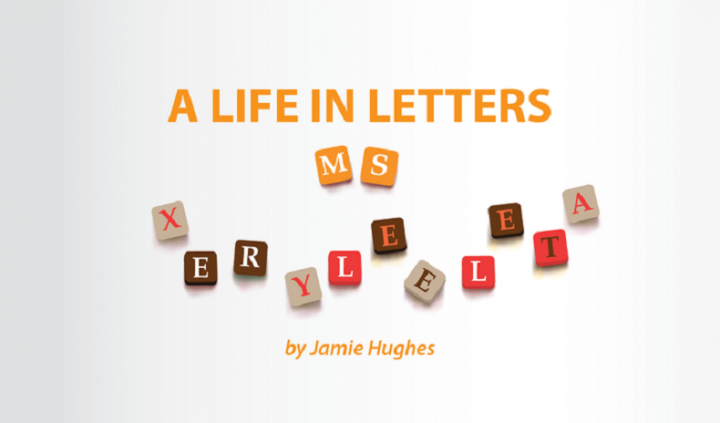 A couple weeks ago, I went to my neurologist's office early for my annual MRI. It's never a pleasant experience. Even after 14 years, it's still as unsettling as it was the first time. It's not the tightness of the space that gets me or the sensations and sounds. It's the "what if."
What if this time they find something bad? What if this time I discover that something I tried to explain away was actually my MS?
I lay there for 30 minutes or more, my body perfectly still and my mind racing. And though I know the truth, that I'm not confined by this machine or defined by what it discovers, that nagging thought keeps pounding in my brain, as consistent as the bangs and boops of the contraption I'm in.
This time around, I learned that I have a new lesion on my left cerebellum. For those of you who aren't in the know, the cerebellum is the "little brain" at the base of your cerebrum. It is responsible for essential instinctive functions like breathing, circulation, digestion, sleeping, and swallowing.
Yikes.
Moments like this make it impossible to forget I'm not "normal," that I'm one of 2.3 million people around the world who has multiple sclerosis. Like Linus said when he raps his knuckles on the aluminum tree, "This really brings Christmas close to a person."
Thankfully, there have been no major physiological problems caused by this lesion, as far as I can tell, but the revelation got me thinking about the brain and how it works. Without a doubt, it's "fearfully and wonderfully made." Even after hundreds of years of study, we're not close to fully understanding it.
Recently, I read a fascinating article by Michael Egnor. A neurosurgeon and professor of neurological surgery and pediatrics at Stony Brook University, he has long sought to understand how the mind relates to the brain, and still the truth eludes him.
His studies of split-brain patients (typically epileptics who have had their corpus callosum severed) have led him to believe that, "The brain can be cut in half, but the intellect and will cannot. The intellect and will are metaphysically simple." (If you want to read an account of one of the side effects of that surgery, I highly recommend "Permanent Present Tense: The Unforgettable Life of the Amnesic Patient, H.M.," by Suzanne Corkin. The prose is a little dry, but the story is fascinating.)
We are sorry that this post was not useful for you!
Let us improve this post!
Tell us how we can improve this post?