MS News that Caught My Eye Last Week: MRI Signal, Cost-effective DMTs, Age Benefits, Generic Ampyra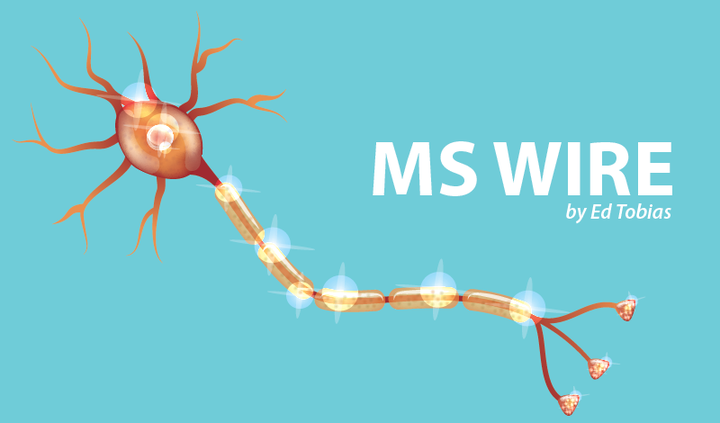 A part of an MRI scan that radiologists call a "background signal" is what's being looked at. It's usually ignored because the signal doesn't seem to change even when a patient is active. A part of that signal is called the R2t*. This research indicates that if the R2t* signal is weak, it could indicate a loss of brain cells before any disease symptoms appear. This could be another tool to allow doctors to make an early diagnosis of MS or other brain diseases.
Scientists have found that a usually overlooked signal from MRI scans indicates brain regions of nerve cell death and may help in the understanding of brain development and the early diagnosis of brain disorders like multiple sclerosis (MS), Alzheimer's disease, and autism.
The signal reflects the type and amount of nerve cells and how interconnected they are with one another, which can help detect brain deterioration even before people experience symptoms of brain disease.
***
It's interesting that this report came out just a few weeks after MS patients in parts of the U.K. were told by a governmental group that the disease-modifying therapy Ocrevus isn't cost-effective and won't be available to them. Just a coincidence?
Four disease-modifying therapies (DMTs) for multiple sclerosis — Avonex, Rebif, Betaferon, and Copaxone — are cost-effective and reduce disease progression in MS patients, especially those with relapsing-remitting disease, according to 10-year, real-world results from the U.K. Department of Health's MS Risk-sharing scheme.
But the long-term benefits observed wane over time, and research suggests that better outcomes are achieved in patients who are treated earlier and have less disability.
***
I'm 70 years old. I've had MS for 38 of those years. I've never really been depressed, and my quality of life has been pretty good, all things considered. Are things going to get even better for me as, what this report calls, an "elder individual?" They will if nobody calls me that.
A recent study found that elder individuals with multiple sclerosis (MS) experience significantly less severe depressive symptoms and better quality of life than their younger counterparts.
The research, "Subjective well-being differs with age in multiple sclerosis: A brief report," was published in the journal Rehabilitation Psychology.
***
I gave up using Ampyra a few years ago when I went on Medicare and I was no longer eligible to use the copay assistance program that Ampyra's manufacturer provided. So, an inexpensive generic for Ampyra should be good news for me and others. But a Mylan representative hasn't yet been able to tell me what this generic will actually cost. So, I can't yet determine whether I'll wind up with an affordable copay. Stay tuned.
Mylan announced its U.S. launch of dalfampridine extended-release (ER) tablets, the authorized generic version of Acorda's Ampyra, that work to improve walking abilities in adults with multiple sclerosis. Both versions of this medication come in a 10 mg tablet form.
The launch of the dalfampridine generic in the U.S. was made possible after the Court of Appeals for the Federal Circuit in September supported the decision of the U.S. District Court for the District of Delaware to invalidate four Ampyra patents held by Acorda.
***
Note: Multiple Sclerosis News Today is strictly a news and information website about the disease. It does not provide medical advice, diagnosis, or treatment. This content is not intended to be a substitute for professional medical advice, diagnosis, or treatment. Always seek the advice of your physician or other qualified health provider with any questions you may have regarding a medical condition. Never disregard professional medical advice or delay in seeking it because of something you have read on this website. The opinions expressed in this column are not those of Multiple Sclerosis News Today, or its parent company, BioNews Services, and are intended to spark discussion about issues pertaining to multiple sclerosis.