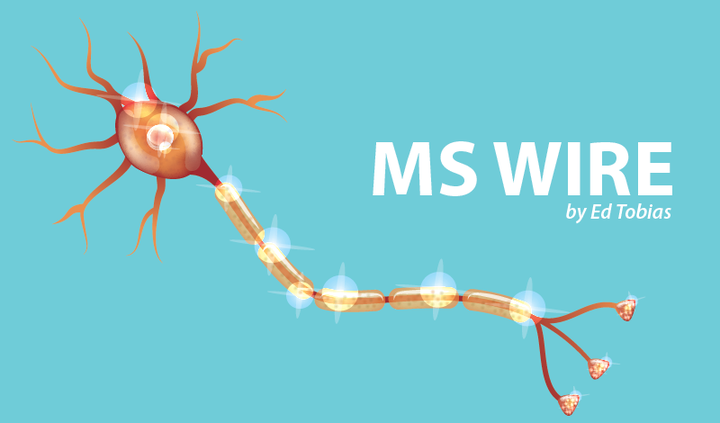 A tragic car crash involving a man with MS is a reminder that we all should be just a little bit more careful than the average driver when we get behind the wheel.
The accident happened in early October on a street in Eugene, Oregon. As reported by The Register-Guard, a car driven by Jeffrey Muiderman suddenly sped up, went airborne, and crashed into a parked car. Muiderman, 57, who was diagnosed with MS in 1988, was killed.
According to Muiderman's brother Kevin, who was interviewed by a Register-Guard reporter, the foot brace that the MS patient wore became snagged on the car's brake pedal while simultaneously pressing the accelerator. Or, in the words of police investigators, "assistive devices" put Muiderman in "an unrecoverable position." As of late October, a medical examiner had not issued a report on the accident.
Something similar to this could have happened to me. I wear a Bioness L300 cuff on my left leg (the current model is the L300 Go). Since it's not the leg that I use for the accelerator or the brake, and I don't have a clutch, it's not as much of a concern as it would be if it were on my other leg. But the L300 is a functional electronic simulator. If I leave it turned on and move my leg a certain way, it can give me a little buzz and stimulate my nerve, causing my foot to flex up. If I've been wearing the Bioness for several hours, that buzz can "bite" a bit. It's nothing serious but it could be a distraction, along with the foot flex.
I used to leave the L300 on when I was driving. Now I'm turning it off.
Hopefully, my right leg will remain strong enough to handle the brake and gas pedal without a problem and I can continue to drive. But if the day comes when my leg becomes too weak for me to drive safely, I hope I'll realize the problem and stop.
I'm not suggesting that Jeffrey Muiderman did anything wrong. And I support those of us who are able to get out and do things like driving our cars and even riding motorcycles. What I am suggesting, however, is that we all, periodically, ask ourselves if there are things that we do, without thinking, that might put us or others in danger. And if so, do we need to make a change?
You're invited to follow my personal blog at www.themswire.com.
We are sorry that this post was not useful for you!
Let us improve this post!
Tell us how we can improve this post?