Ho-Ho-No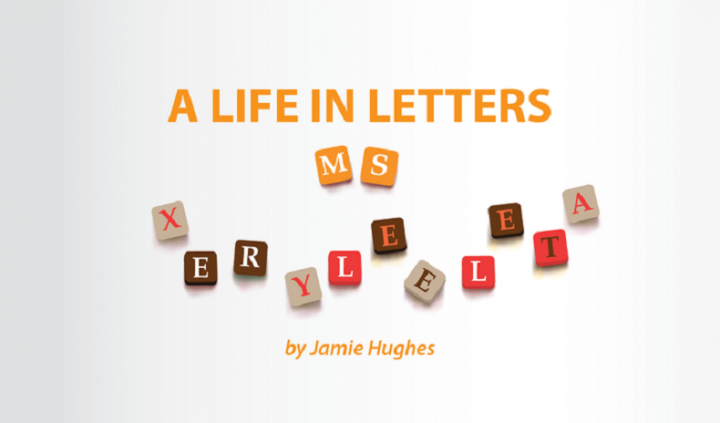 Even when a major holiday isn't scheduled in a calendar month, I'm a pretty busy lady. I work a full-time job that requires me to be present and "on" most of every day. I also have to deal with Atlanta traffic, which is physically and mentally exhausting. I'm a wife and mother to two boys, which is a job that comes with all the requisite calendar keeping, appointment scheduling, homework checking, laundry washing, meal prepping, and chauffeuring you'd expect. Add church activities, volunteering, freelance writing, and a few other activities to the list, and every hour of a week is pretty well spoken for before Sunday night rolls over and goes to sleep. I do all of this with multiple sclerosis, and with careful planning and a good bit of help, it works out.
And then comes Christmas. All the work above keeps on keeping on, but banquets, small group parties, gift buying and wrapping, decorating, and kids activities get piled on top of it. For the last three years, since my husband and I brought our kids into our home via foster care and adoption, I've been saying no to a lot of requests. After all, I became a mother overnight and have been operating on a pretty steep learning curve. Until recently, I felt justified in saying no to things because I had a "good" reason.
It's the air quotes around that word that I want to talk about. What constitutes a "good" reason? And why do we feel obligated to justify saying no to things? This year, I've said "yes" to more than I have previously, and it's starting to show. My time is precious (and mostly already accounted for), and anything added to the to-do list is coming out of a private stash usually reserved for rest or sleep.
I say, "Oh, it's the holidays, just for a season. I don't mind. I'm fine. I like helping. It's important to make memories!" Each phrase is an excuse that women have made since the beginning of time to justify running ourselves ragged so our families and communities don't feel too badly about it.
I'll just say it: MS is hard on March 14 and Aug. 1 and Oct. 25 and every other black-letter day on the calendar. And the ones from Thanksgiving to Christmas feel almost impossible. I don't know about you, but I'm not interested in burning my proverbial Advent candle at both ends this year, so I've stopped saying "yes." Anything already volunteered for will be completed, and I'll do what I can to make sure the holiday is pleasant for my family. However, if the last few years (the ones where I felt permitted to say no) have taught me anything, it's that the world won't stop if my kids aren't in the nativity play. If the cookies are store-bought rather than homemade. If I opt for a gift card for their teachers instead of thoughtful, wrapped presents. If the party isn't attended. The world keeps on spinning no matter what. It doesn't mean my head needs to be awhirl, too.
Multiple sclerosis is something many folks will never have to deal with and can never understand, so I don't blame people when they judge my "no" harshly. I also don't worry whether or not I'm "doing enough" because I know my limits and have to respect them. That's the best gift I can give myself and the people I love. The same is true for you. So this December, say yes only when you want so that you can well and fully enjoy this blessed and holy season.
***
Note: Multiple Sclerosis News Today is strictly a news and information website about the disease. It does not provide medical advice, diagnosis, or treatment. This content is not intended to be a substitute for professional medical advice, diagnosis, or treatment. Always seek the advice of your physician or other qualified health provider with any questions you may have regarding a medical condition. Never disregard professional medical advice or delay in seeking it because of something you have read on this website. The opinions expressed in this column are not those of Multiple Sclerosis News Today or its parent company, BioNews Services, and are intended to spark discussion about issues pertaining to multiple sclerosis.