My Lemtrada Journey and a 90-minute School Bus Ride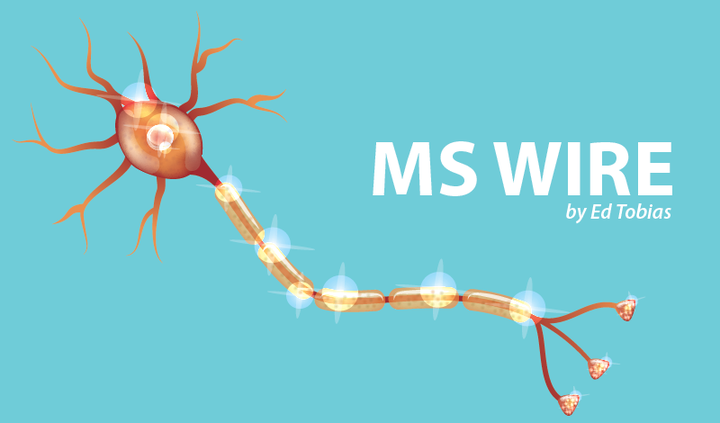 My wife and I joined our son and his family on a tour of a Southwest Florida nature preserve today. It required riding on an old school bus-swamp buggy for a little over an hour and a half. There were plenty of gators, wild hogs, egrets, and storks in the swamp — but no restrooms. So, the bumpy buggy ride really put my bladder control to the test.
I've had urgency and frequency issues for years. But for the past couple of months, I've been getting out of bed to urinate only once on most nights — a vast improvement from the two or three times a night of sleep disturbance this urge has caused for a long time.
What's changed? I'm now 10 months past the end of my second, and hopefully final, round of Lemtrada treatments. So, naturally I've been wondering if Lemtrada has been responsible for the improvement of this MS symptom.
Could it be because I've been exercising two or three times a week? I don't think I've been doing that long enough for exercise to have made a real difference. I've been in Florida, hiding from cold and snowy Maryland for the past six weeks. That may have lessened my morning stiffness, but I can't see any reason why it would impact my nighttime bladder. If it's not the Lemtrada, I don't know what it might be.
What's next?
All in all, I think the Lemtrada treatments, which began in December 2017, have done what I'd hoped they would do and more. My 25-foot walking test has improved a little. The same goes for the nine-peg test that's used to test finger dexterity. The feeling in my feet has improved. My MRIs show no progression (though that was the case for a number of years before Lemtrada). And of course, making it through the night with nature calling far fewer times is a real blessing.
Now, what's next? The standard Lemtrada protocol calls for two series of infusions a year apart. Though some people have required a third round of infusions, most have not. I'm 70 and have used disease-modifying therapies to treat my MS for nearly 25 years. Lemtrada was the right choice for me. I'm glad that I was treated with it. But at this point in my life, even if my MS were to progress, I think that I'm done with any more DMTs. As I wrote after I completed round 2, my drip stops here.
You're invited to visit my personal blog at www.themswire.com.
***
Note: Multiple Sclerosis News Today is strictly a news and information website about the disease. It does not provide medical advice, diagnosis, or treatment. This content is not intended to be a substitute for professional medical advice, diagnosis, or treatment. Always seek the advice of your physician or other qualified health provider with any questions you may have regarding a medical condition. Never disregard professional medical advice or delay in seeking it because of something you have read on this website. The opinions expressed in this column are not those of Multiple Sclerosis News Today or its parent company, BioNews Services, and are intended to spark discussion about issues pertaining to multiple sclerosis.