DMT Choice for Your MS Is Your Decision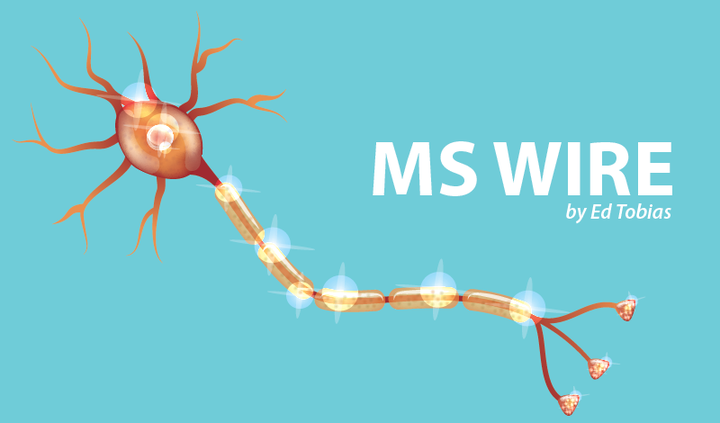 About 15 disease-modifying therapies (DMTs) are available to treat MS these days. So, choosing which to use can be daunting.
I've been treated with four DMTs since I was first prescribed Avonex (interferon beta-1a) back in 1996. Each time I've switched treatments, my neurologist has suggested a number of DMTs she thought would be best for me. But she left the final decision in my hands.
So, I was interested to read a news release about DMT selection from Spherix Global Insights that hit my inbox last month. Spherix is a business intelligence and market research company. It regularly surveys neurologists and patients about the MS medications being used. In a review published in February, Spherix surveyed about 200 U.S. neurologists and audited over 1,000 MS patient records about how their first DMT was selected.
Neurologists guide the DMT decision
For all of the patients, neurologists had given them a choice of DMTs. But in 93 percent of cases, neurologists had recommended the DMT they thought was "best." When that happened, 78 percent of the patients went along with that recommendation.
The top four recommended DMTs were Copaxone (glatiramer acetate injection), Tecfidera (dimethyl fumarate), Ocrevus (ocrelizumab), and Gilenya (fingolimod). Copaxone is an injection, Tecfidera and Gilenya are pills, and Ocrevus is given by infusion. The four differ in their efficacy and side effects. According to the Spherix survey, if an MS patient's prognosis was favorable, the neurologist was likely to recommend Copaxone or Tecfidera. If the prognosis was unfavorable, Ocrevus and Gilenya were most likely to be recommended.
Some patients disagree
Twenty-two percent of the patients didn't end up going with the first DMT their neuro recommended. Why? Fifty-seven percent ran into an insurance denial. But the remaining 43 percent simply felt more comfortable using another med. Their reasons were almost evenly split between simply preferring a different DMT, being concerned about the brain disease PML, or having concerns about being able to tolerate the side effects of the recommended medication.
It's your decision
In 1996, my decision to be treated with Avonex was simple. I was offered a chance to participate in a Phase 3 clinical trial, and I jumped at the chance to begin using one of the first DMTs to be developed. After several years of injections, however, I developed needle fatigue. So, I asked my neuro to switch me to another med.
I switched to Tysabri (natalizumab), but after several years, my JCV numbers rose to a concerning level. That led to another switch. Aubagio (teriflunomide) was my next DMT, but after starting Medicaid, cost became a factor. Now, I'm being treated with Lemtrada (alemtuzumab).
There are many reasons why one DMT may be more appropriate than another, and what was initially a good choice may not remain that way. When deciding about a DMT, I suggest that you educate yourself about all of the available medications, take your lifestyle and your finances into consideration, discuss several possibilities with your neurologist, and then make your choice. The important thing is that the choice should be yours, made with guidance from your neurologist, not the other way around.
You're invited to visit and follow my personal blog at www.themswire.com.  
***
Note: Multiple Sclerosis News Today is strictly a news and information website about the disease. It does not provide medical advice, diagnosis, or treatment. This content is not intended to be a substitute for professional medical advice, diagnosis, or treatment. Always seek the advice of your physician or other qualified health provider with any questions you may have regarding a medical condition. Never disregard professional medical advice or delay in seeking it because of something you have read on this website. The opinions expressed in this column are not those of Multiple Sclerosis News Today or its parent company, BioNews Services, and are intended to spark discussion about issues pertaining to multiple sclerosis.