Things to Know If You're Thinking About Leaving Your Neurologist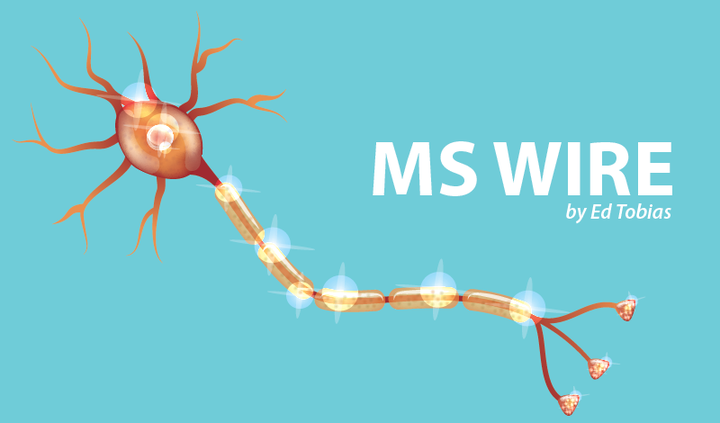 If you're a member of the baby boomer generation, or if you just like the music of the 1960s and '70s, you probably know Paul Simon's "50 Ways to Leave Your Lover":
"'The problem is all inside your head,' she said to me. 'The answer is easy if you take it logically. I'd like to help you in your struggle to be free. There must be 50 ways to leave your lover.'"
That sounds similar to the lament of many people with MS who want to leave their neurologist. Maybe you have a doctor who said your symptoms are all in your head, or they don't sound like MS, or you're too old or too young to have MS. And you're looking for any way possible to leave your neuro.
Unfortunately, there aren't many ways to do it — certainly not 50. And when you take into consideration insurance or national health service requirements, your location, and the limited number of neurologists who really know about MS, leaving your neurologist might be even harder than leaving a lover.
There's obviously a need for information about when, how, and if to change neurologists, so I was excited to find suggestions in the place where one can find information about how to do almost anything: YouTube. The video is produced by Dr. Aaron Boster of the OhioHealth group, a nonprofit, charitable, healthcare program connected to the United Methodist Church. I've never been treated by Dr. Boster. I've never even met him. But he tweets (@OhioHealthMS) and posts to YouTube prolifically, and I've read great reviews from some of his patients. Dr. Boster seems to be one of those neurologists to whom you would run, not walk, if you were going to leave your current neuro.
Things to know before changing neuros
Dr. Boster lists several things you should know before deciding to make a change:
First, determine whether you really need to change neurologists. See if the two of you can have a real conversation about your concerns and treatment expectations. Try to speak honestly, as if you're talking to someone with whom you have a personal relationship, because that's how doctors and patients should relate to each other. (I wrote a column about this a couple of years ago.)
Consider getting a second opinion. Your neurologist shouldn't feel threatened by this. It's your body and your treatment, so if you're uncertain about your doctor's advice, you should ask another.
If you're going to change, you need to be in charge of all of your records. This includes treatment notes, lab results, MRI images — everything your current doctor has. Carry them by hand to the new doctor. This, Dr. Boster says, is a must.
If you're being treated with a "chemo" type MS medication, such as Ocrevus or Lemtrada, it's a special situation. These are long-term, complex treatments that require what Dr. Boster calls a "warm handoff." Your current neuro needs to speak with your new doctor, one-on-one, about your treatment before you move from one to the other.
If you have severe spasticity and have a Baclofen pump implanted, the situation is also special. You can't allow that pump to run dry. Again, a warm handoff between doctors is required.
Have a look at Dr. Bostor's video to get all of the details:
What's your experience?
Have you contacted another neurologist for a second opinion? Have you changed your neuro? Do you have any tips to add to what Dr. Boster has suggested? Please share your comments.
You're invited to visit my personal blog at www.themswire.com.
***
Note: Multiple Sclerosis News Today is strictly a news and information website about the disease. It does not provide medical advice, diagnosis, or treatment. This content is not intended to be a substitute for professional medical advice, diagnosis, or treatment. Always seek the advice of your physician or other qualified health provider with any questions you may have regarding a medical condition. Never disregard professional medical advice or delay in seeking it because of something you have read on this website. The opinions expressed in this column are not those of Multiple Sclerosis News Today or its parent company, BioNews Services, and are intended to spark discussion about issues pertaining to multiple sclerosis.