Remember, Remember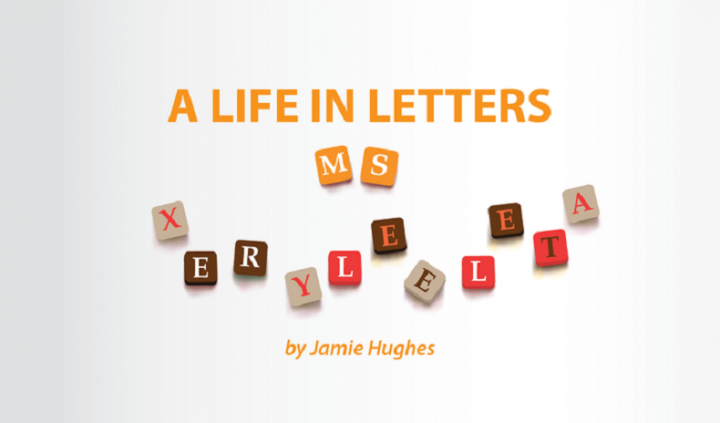 When I first learned that I had multiple sclerosis in late January 2004, the thing I worried about most was losing my mind. No, I'm not referring to stressing out, going bananas, cracking up, going off the deep end, or coming unglued — though all of those were distinct possibilities during the first few months after I escaped from the hospital. My worry was that the disease would rob me of my cognitive abilities, which had always been something I'd taken pride in.
And I'm not alone in that fear. Two weeks ago, columnist Debi Wilson wrote a piece in MS News Today chronicling her own struggles with memory loss and aging (and how to tell the difference between the two). According to her research, "approximately 50 percent of those with MS have cognitive issues which can be random and vary in severity. Memory difficulties in MS mostly involve poor recall of recent events or conversations or plans you've made." To combat that possible loss, I never stop reading and learning new things. I'm constantly on the hunt for novel experiences and testing out new ways of recording and recalling information.
So, it only makes sense that I was drawn to a book called, "Moonwalking with Einstein: The Art and Science of Remembering Everything," by Joshua Foer. In this quirky, interesting read, the author chronicles a "yearlong quest to improve his memory under the tutelage of top 'mental athletes.' He draws on cutting-edge research, a surprising cultural history of remembering, and venerable tricks of the mentalist's trade."
It's hardly a magic bullet, and there's no guarantee that by reading it, you become better at remembering things. However, it has been thought-provoking. I've found myself considering memory in an altogether different way as a result of reading it. For example, early on in the book, Foer writes, "If you want to live a memorable life, you have to be the kind of person who remembers to remember." How true is that?! Memory isn't something that just passively comes to us. You can't live life half asleep, missing important details, and expect to have vivid, flawless, totally trustworthy remembrances.
How we pay attention matters. So does what we pay attention to. Again, Foer offers solid advice on this front. According to him, "Monotony collapses time; novelty unfolds it. You can exercise daily and eat healthily and live a long life, while experiencing a short one. If you spend your life sitting in a cubicle and passing papers, one day is bound to blend unmemorably into the next—and disappear. That's why it's so important to change routines regularly, take vacations to exotic locales, and have as many new experiences as possible that can serve to anchor our memories. Creating new memories stretches out psychological time, and lengthens our perception of our lives."
We must choose to live memorable lives, to do and experience things that are worth remembering. It can be scary living with MS. Sometimes it makes me want to drag myself into a hole and never come out. But all of those days spent in "safety" will start to feel like one vanilla-bland day, utterly unmemorable and hence, easily forgotten. Like Henry David Thoreau says in "Walden," I want to "live deliberately, to front only the essential facts of life." When I die, I don't want to "discover that I had not lived."
And lastly, according to Foer, memory is a truly human endeavor, one we are losing because we entrust too much to computers and machines. And while relying on created things to keep our calendars, set reminders, and keep lists might be helpful and beneficial in the short run, it may not be the best way to combat the problem of poor memory. In fact, it could end up robbing us of our humanity.
Foer writes, "Now more than ever, as the role of memory in our culture erodes at a faster pace than ever before, we need to cultivate our ability to remember. Our memories make us who we are. They are the seat of our values and source of our character." Remembering everything just for the sake of it doesn't make me any more human, any more Jamie. My memories aren't some brick wall built against mental decay. What I do with them — how I allow them to shape and transform me — matters just as much as my retention of the details.
Memories are essential, and rather than worry about what we're losing, we need to think of memories as something gained. Making memories (even those that eventually get fuzzy and curl up at the edges) has the power to change us for the better. It's up to us to get out there and do something worth remembering, pay attention to the details of our lives, and make sure to allow our life experiences to transform our hearts and souls as well as our minds. That's how things last. That's how we become — dare I say it — truly healthy.
***
Note: Multiple Sclerosis News Today is strictly a news and information website about the disease. It does not provide medical advice, diagnosis, or treatment. This content is not intended to be a substitute for professional medical advice, diagnosis, or treatment. Always seek the advice of your physician or other qualified health provider with any questions you may have regarding a medical condition. Never disregard professional medical advice or delay in seeking it because of something you have read on this website. The opinions expressed in this column are not those of Multiple Sclerosis News Today or its parent company, BioNews Services, and are intended to spark discussion about issues pertaining to multiple sclerosis.