The Unplayable Piano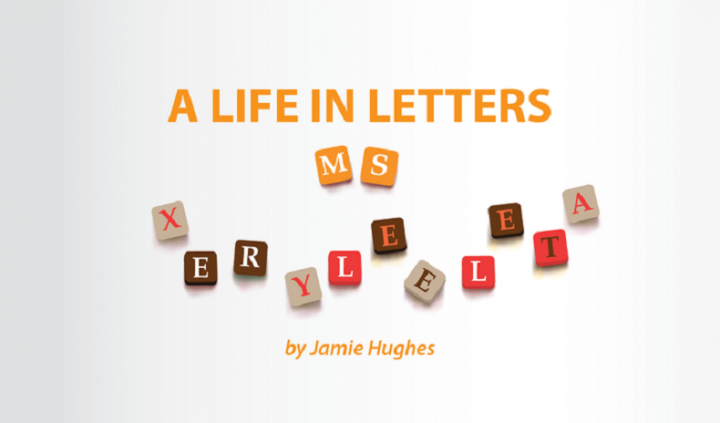 What do a broken-down, out-of-tune piano and multiple sclerosis have in common? Well, they're both disorderly and confusing, to say the least. But there's something else — they have the potential to bring about something positive.
I learned this from a podcast called "Hidden Brain," specifically from an episode about the value of embracing chaos. In the second half of the episode, host Shankar Vedantam interviewed Tim Harford, author of "Messy: The Power of Disorder to Transform Our Lives." They discussed many examples of moments in time when great art, inventions, or revelations only came about because of chaos or confusion. The most fascinating example Harford mentioned was that of "The Köln Concert."
Keith Jarrett, the pianist, arrived to play an improvisational concert in Köln (Cologne), Germany, only to discover that the piano they'd secured for him was out of tune and tinny. Some of the velvet pads were worn down and didn't strike the strings cleanly. The notes in the upper registers didn't work. Neither did the pedals. But rather than give up on the concert, Jarrett did what he did best — he improvised. He stayed away from the higher register. He used more bass. He pounded on the keyboard. And in doing so, he created the best-selling solo jazz album of all time.
With less than optimum tools, Jarrett created something he never would have tried on a perfect instrument. Great art came not in spite of the handicap, but because of it. And this isn't a revelation reserved only for the super-intelligent or gifted. Harford argues in his book that, like Jarrett, "very often we're faced with the unplayable piano" in life but we can "produce something great out of it."
After listening to this episode and the recording of "The Köln Concert" linked above, I started to ask myself some interesting questions. My body was working perfectly well up until the time I was diagnosed with MS at 25. I had never broken a bone. Never undergone surgery. I didn't have a single allergy. My body was like a perfectly tuned Imperial Bösendorfer (the piano Jarrett was supposed to have that night). And then something broke.
A lesion appeared in my spine. A few more cropped up in my brain. My legs stopped working. I felt myself becoming part of W.B. Yeats' poem "The Second Coming," in which he states:
"Things fall apart; the centre cannot hold; 
Mere anarchy is loosed upon the world, 
The blood-dimmed tide is loosed, and everywhere  
The ceremony of innocence is drowned;"
I was broken down in body, mind, and spirit. I didn't see any way I could live with such chaos running around inside me.
But I did. I healed and started treatment to control my relapsing-remitting MS, and slowly, I started figuring out ways to do the things I wanted to do. Some of my plans went on unchanged. Others had to be dramatically altered. I've found that the limitations MS has placed on my life have made me a better problem solver. I've had to find workarounds I would have otherwise missed, and — here's the killer thing — those revisions actually proved to be better than my original plan.
During the interview on "Hidden Brain," Harford told Vedantam, "Sometimes bad news is just bad news. Sometimes an obstacle is just an obstacle. And there is no good side to be found. But very often when things go wrong, we need to stop and say, 'Well, what could come out of this?'"
And I think that is the key to survival for MS patients, "unplayable pianos" that we are. Rather than throw up our hands and sit in a puddle of self-pity, we have to find the good, the unthought-of solution. This is something able-bodied people will never understand, something they will never be asked to face. For them, the tidy answers of life suffice.
Harford also said, "When everything is perfect, when everything is tidy, we're on autopilot, and we're not necessarily living in the moment. We're not necessarily paying attention. And that's a problem." I think he's correct. We humans crave perfection but dwell in imperfection, and it's from that less than ideal place that the real business of living gets done.
***
Note: Multiple Sclerosis News Today is strictly a news and information website about the disease. It does not provide medical advice, diagnosis, or treatment. This content is not intended to be a substitute for professional medical advice, diagnosis, or treatment. Always seek the advice of your physician or other qualified health provider with any questions you may have regarding a medical condition. Never disregard professional medical advice or delay in seeking it because of something you have read on this website. The opinions expressed in this column are not those of Multiple Sclerosis News Today or its parent company, BioNews Services, and are intended to spark discussion about issues pertaining to multiple sclerosis.