Mystery Keeps Me Pushing Forward: I Wonder What I'll Do Next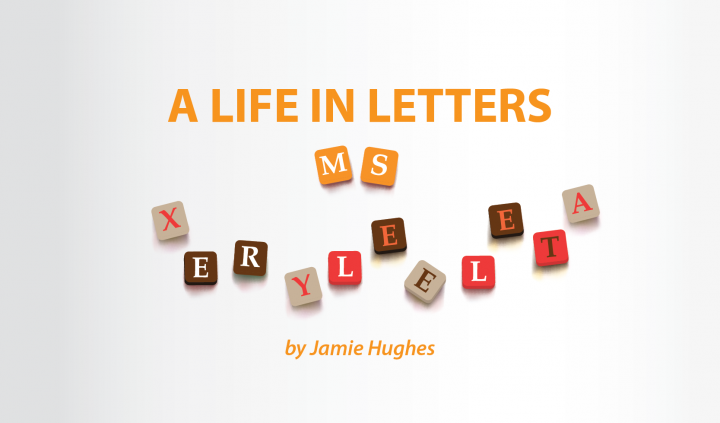 If there's one thing the internet is good for, it's inspirational quotes. They're usually paired with a picture of a woman at the beach, her arms open to the sunrise, walking through a field of flowers, or raising her eyes to a sky full of stars. Or kittens. Kittens are always good.
But most of these quotes are treacly nonsense that leave me rolling my eyes in disgust. When I was first diagnosed with multiple sclerosis, many well-intentioned people sent them to me via email or social media — or repeated them to my face. Each time, I'd smile graciously, but some small part of me was gagging like Jim Carrey in "Dumb and Dumber."
But rest easy, friend. I haven't softened my stance, seen the error of my ways, or done an about-face about motivational statements. I'm not about to defend saccharine-sweet sentiments or lay a few of them at your doorstep like a cat with a "thank-you" mouse. However, I did trip across something on Twitter last week that I thought might be worth sharing.
It's from a parody account that I follow called Chaucer Doth Tweet, run by an English lit nerd with a winsome sense of humor. If the name Geoffrey Chaucer rings a bell, you probably took English as a senior in high school and were introduced to his masterwork, "The Canterbury Tales." (Although you didn't read the naughty stories unless you studied him in college.)
Using a variation of Middle English spelling, the owner of this account makes pithy literary jokes, comments on current events, and even gives some pretty solid life advice. This one reads, "Sometimes it is good not to believe in yourself 100 percent. Instead, be a little in wonder of yourself. Be a bit unsure about what you can do, as if you were a legendary creature full of mystery and enchantment. What powers do you have? What magic will you do next?"
I rather dig that sentiment. Instead of the blanket, brainless statement, "You can do anything you put your mind to," this one makes me think. It is lovely to be mysterious, especially to oneself. Think about the last time you truly surprised yourself — when you did something that you hadn't believed you could or pulled off some amazing physical or mental feat. "I didn't know I had it in me," you might have said.
That's the truth. Up until the moment you managed it, you didn't know. You were a mystery to yourself, and that's a grand thing. After all, the most intriguing things, those that continue to fascinate us, are the ones we don't fully understand. They continue to keep life interesting; they keep us showing up, looking forward, and pushing on through.
While I don't believe in myself 100 percent, a little piece of me is unbelievable and unknowable because I am a human being — an overcomer who deals with real challenges every single day. I don't know what I'm going to do next, but I'm excited to find out.
***
Note: Multiple Sclerosis News Today is strictly a news and information website about the disease. It does not provide medical advice, diagnosis, or treatment. This content is not intended to be a substitute for professional medical advice, diagnosis, or treatment. Always seek the advice of your physician or other qualified health provider with any questions you may have regarding a medical condition. Never disregard professional medical advice or delay in seeking it because of something you have read on this website. The opinions expressed in this column are not those of Multiple Sclerosis News Today or its parent company, BioNews Services, and are intended to spark discussion about issues pertaining to multiple sclerosis.