Advocacy and Chronic Illness: Always Take a Proactive Approach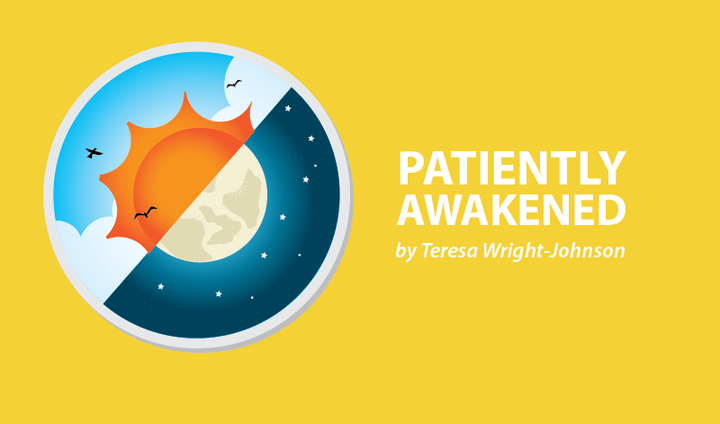 This was an eventful week. I was not feeling well and ultimately ended up in the hospital for a couple of days. I had severe neck pain that radiated to my shoulder and arm. In addition, I woke up one morning with severe chest pains. I couldn't determine whether it was cardiac-related, MS-related, injury-related or a combination of all three. I concluded that, just as I advise everyone else, it behooved me to see about myself. I packed a bag, and on to the hospital my husband and I went.
While I was in the hospital, I began thinking about the importance of heeding the messages of our bodies. Every time I speak to anyone my message is clear: We must attend to our bodies. I cannot express this strongly enough. Our bodies will always tell us when something is not right. It gives us warning signs that, if ignored, could be detrimental to our health, or much worse, could compromise our existence. I am fortunate that I learned at a young age how to listen.
Throughout the years I learned how to advocate for myself. Today, I also advocate for others. There are times when medical professionals will appear to minimize your complaints. I find that happens more often when the professionals don't have a personal relationship with you and they are not your care providers. They read your medical history, perform standard tests, relay the results and refer you to follow up with your care providers. I can assume it is only to meet the necessary requirements so they are not held negligent or liable.
It is unnerving when someone feels as if their pain and complaints are being dismissed or ignored. I conclude that the ability to communicate our cares, concerns and needs remain paramount. Communication bridges the gap and most likely ensures that we will not be disregarded.
While I was in the hospital, several tests were taken and the medical professionals weighed in. I am certain the proper diagnostic tests and procedures were executed. I continue to experience a significant amount of pain and I did receive some troubling, unexpected news. I must follow this up with my personal care team, which includes my cardiologist, MS specialist and my internal medicine physician. I am comfortable with them and know they act on my behalf. I will always include them on any medical interventions that occur in their absence.
I am writing this column to express the need to advocate for yourself, or the importance of having someone present who will advocate on your behalf. If we are not attuned to what we are feeling and what is normal for us, we may not receive the level of care we desire or deserve. Remember, it does not matter if it is your personal doctor or the affiliated hospital, there are certain rights that you are entitled to as a patient and, more importantly, as a person.
Listen to the message your body is sending you. Learn how to communicate your issues and symptoms and read your patient care rights, which clearly dictate what you are entitled to and what you can expect any time you seek medical care. Stay informed, and remember that your voice matters. It is of utmost importance to be proactive in your care.
Note: Multiple Sclerosis News Today is strictly a news and information website about the disease. It does not provide medical advice, diagnosis, or treatment. This content is not intended to be a substitute for professional medical advice, diagnosis, or treatment. Always seek the advice of your physician or other qualified health provider with any questions you may have regarding a medical condition. Never disregard professional medical advice or delay in seeking it because of something you have read on this website. The opinions expressed in this column are not those of Multiple Sclerosis News Today, or its parent company, BioNews Services, and are intended to spark discussion about issues pertaining to multiple sclerosis.