MS News that Caught My Eye Last Week: DMT Strategy Study, MS and Genetic Mutations, MS Art Project, AI Helps Neuros Read MRIs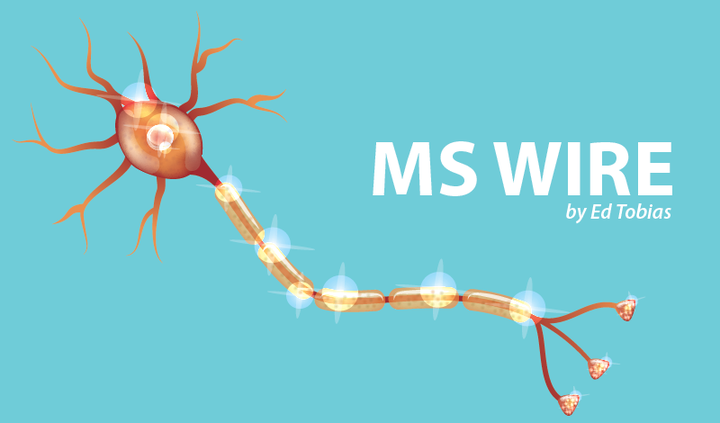 What's the best way to attack multiple sclerosis when it's first diagnosed? Do you hit it hard and fast using the most effective disease-modifying therapy (DMT), or do you start with a lower efficacy DMT and slowly ramp up? Two studies hope to answer those questions, and both are looking for subjects.
A clinical trial based at the Cleveland Clinic and the University of Nottingham, U.K., is recruiting patients with relapsing-remitting multiple sclerosis (RRMS) to compare two treatment strategies, the National Multiple Sclerosis Society announced.
The Phase 4 study, called DELIVER-MS (NCT03535298), intends to enroll about 800 participants age 18–60, across 24 centers in the U.S. and U.K. To be eligible, patients must have been diagnosed with RRMS for five years or less, and never have taken disease-modifying therapies (DMTs).
Click here to read the full story.
***
The question of whether genetics plays a role in multiple sclerosis continues to be debated. This small study of families in Europe provides support for those who believe that hereditary factors do increase the likelihood of developing the disease. The possible culprit is mutated genes.

Scientists are zeroing in on mutations in a few genes that appear to be major risk factors for developing multiple sclerosis (MS). The results of their research suggest there are common biological pathways that cause the disease.
The study, "Exome sequencing in multiple sclerosis families identifies 12 candidate genes and nominates biological pathways for the genesis of disease," was published in the journal PLOS Genetics.
Click here to read the full story.
***
Lydia Emily uses art to express her feelings about causes that are important to her. One of those is MS, with which she was diagnosed in 2014. The artist has painted five portraits that illustrate how MS affects people's lives in ways that most people can't see. She makes the invisible aspects of MS more visible.
Lydia Emily has always used her art to bring attention to international political and social issues, like sex trafficking and the displacement of people. She started as a street artist, but now focuses on murals and portraits.
"I was always socially conscious," said the artist, whose mother was a civil rights activist. "My motto has always been, 'art can do more than just hang. It can help.'"
Click here to read the full story.
***
Artificial intelligence (AI) is being used more and more as a healthcare tool. This study finds that AI can provide neurologists with a more detailed look at an MRI of the brain than currently used methods. This allows physicians to predict the course of a patient's MS, rather than merely verify that there has been damage to the brain.
A new artificial intelligence (AI)-based model is better than conventional methods for detecting brain changes in response to treatment with Tysabri (natalizumab) in patients with relapsing-remitting multiple sclerosis (RRMS), a study reports.
The study, "High-dimensional detection of imaging response to treatment in multiple sclerosis," was published in the journal Nature Digital Medicine.
Click here to read the full story.
***
Note: Multiple Sclerosis News Today is strictly a news and information website about the disease. It does not provide medical advice, diagnosis, or treatment. This content is not intended to be a substitute for professional medical advice, diagnosis, or treatment. Always seek the advice of your physician or other qualified health providers with any questions you may have regarding a medical condition. Never disregard professional medical advice or delay in seeking it because of something you have read on this website. The opinions expressed in this column are not those of Multiple Sclerosis News Today or its parent company, BioNews Services, and are intended to spark discussion about issues pertaining to multiple sclerosis.