MS News that Caught My Eye Last Week: Cancer Medication Slows MS, Vitamin D and Myelin, Targeting 'Helper' T-cells, Vaccination Guidelines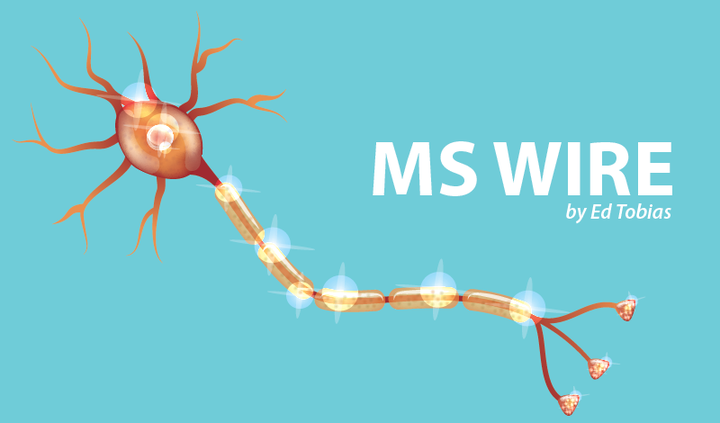 Ofatumumab isn't approved as a multiple sclerosis (MS) treatment. It's a cancer medication that's marketed as Arzerra. But in two clinical trials reported here, it did better than Aubagio at treating MS. Its maker, Novartis, plans to seek approval of ofatumumab as an MS medication by the end of the year.
Monthly injections of ofatumumab led to more clinically meaningful reductions in relapse rates and delayed disability progression than did daily treatment with Aubagio (teriflunomide) tablets in people with relapsing forms of multiple sclerosis (MS), results from two Phase 3 trials showed.
Ofatumumab, formerly known as OMB157, is a potent, self-administered monoclonal antibody that targets the CD20 protein marker on immune B-cells to cause their depletion. Under the brand name Arzerra, ofatumumab is an approved infusion treatment for adults with chronic lymphocytic leukemia, a blood cancer that typically develops in B-cells.
Click here to read the full story.
***
I've been taking a daily vitamin D supplement for years, with the approval of my neurologist. This study indicates that it's probably been a good thing for me.
Higher levels of vitamin D in the blood may help to protect the myelin sheath, slowing damage to nerve cells in people with progressive forms of multiple sclerosis (MS), a brain imaging study reports.
The study, "Vitamin D and MRI measures in progressive multiple sclerosis," was published in the journal Multiple Sclerosis and Related Disorders.
Click here to read the full story.
***
The latest disease-modifying therapies that are designed to slow or halt MS progression target specific B-cells and T-cells in our immune system. This study looks into targeting a "helper" T-cell that researchers believe plays a role in controlling inflammation. But here's my usual warning: It's a mouse study, so it's interesting to consider, but don't hold your breath waiting for an actual treatment.
Scientists may have found a way to manipulate T-helper 17 (Th17) cells so as to lower their ability to trigger inflammation, delaying the onset of multiple sclerosis (MS) in a mouse model and slowing its progression without affecting the entire immune system.
Their findings may lead to new treatments with fewer side effects for MS and other Th17-driven autoimmune diseases.
Click here to read the full story.
***
As the Northern Hemisphere moves into fall, the question of whether or not to get a flu shot always comes up. "Yes," says the American Academy of Neurology. The academy's revised guidelines also say "yes" for other vaccinations.
New guidelines from the American Academy of Neurology (AAN) recommend that people with multiple sclerosis (MS) keep up with regular vaccinations, including annual flu shots, but be sure to first advise their doctor on medications they are using.
The guidelines were published in the journal Neurology, in the report "Practice guideline update summary: Vaccine-preventable infections and immunization in multiple sclerosis."
Click here to read the full story.
***
Note: Multiple Sclerosis News Today is strictly a news and information website about the disease. It does not provide medical advice, diagnosis, or treatment. This content is not intended to be a substitute for professional medical advice, diagnosis, or treatment. Always seek the advice of your physician or other qualified health provider with any questions you may have regarding a medical condition. Never disregard professional medical advice or delay in seeking it because of something you have read on this website. The opinions expressed in this column are not those of Multiple Sclerosis News Today or its parent company, BioNews Services, and are intended to spark discussion about issues pertaining to multiple sclerosis.