MS News that Caught My Eye Last Week: Stem Cell Transplants, Remyelination Agent, Tecfidera Study, Plasma Exchange and Tysabri-linked PML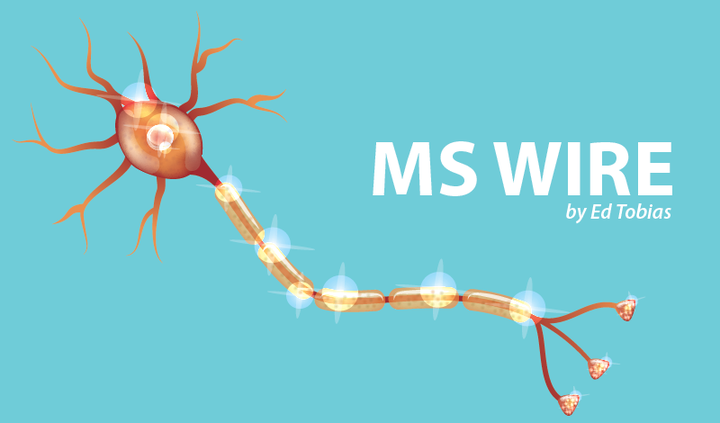 It's been a big week for interesting stories, as the annual meeting of the European Committee for Treatment and Research in Multiple Sclerosis (ECTRIMS) has just concluded. The conference offered much to engage healthcare professionals and researchers, but the following are some presentations that appealed to me as a multiple sclerosis (MS) patient.
The debate continued over the risks versus the rewards of stem cell transplants. Joachim Burman, MD, PhD, a researcher at Uppsala University in Sweden, made the case as to why autologous hematopoietic stem cell transplantation may be the most effective MS treatment so far, and why it should be made widely available. A single administration can yield prolonged benefits, and most patients achieve "no evidence of disease activity" status for at least five years. But safety concerns exist, and the lack of control groups tempers the positive results in studies.
Stem cell therapy, or stem cell transplant, is an emerging yet controversial treatment approach for multiple sclerosis (MS). While some data uphold it as one of the most efficacious MS treatments, to date there have been no controlled studies comparing it to conventional medicines and providing more robust evidence regarding its safety and clinical benefit.
Under the topic "HSCT and stem cell treatment in MS," a group of researchers discussed the promise and current challenges of stem cell transplant at the 35th Congress of the European Committee for Treatment and Research in Multiple Sclerosis (ECTRIMS), being held Sept. 11–13 in Stockholm.
Click here to read the full story.
***
As those of us who have multiple sclerosis know, finding a way to repair the damage to the myelin that covers our nerves would be like discovering the Holy Grail. This research, which looked into whether a potential remyelination agent is safe and might provide some repair, gives some hope.
Treatment with a potential remyelinating agent called liothyronine was safe and well-tolerated by people with multiple sclerosis (MS) in a Phase 1b trial. Preliminary results also suggested benefits in cognition, motor function, and fatigue.
The study, "A Phase 1b, open-label study to evaluate the safety and tolerability of the putative remyelinating agent, liothyronine, in individuals with multiple sclerosis," was presented today at the 35th Congress of the European Committee for Treatment and Research in Multiple Sclerosis (ECTRIMS), by Scott D. Newsome, professor of neurology at Johns Hopkins University School of Medicine.
Click here to read the full story.
***
Out of 618 RRMS patients followed for 10 years, 192 of them were on continuous Tecfidera (dimethyl fumarate) twice daily treatment throughout that time, and many reported that the disease-modifying therapy (DMT) had helped them. Just over half of these patients remained relapse-free, and 64 percent had no signs of confirmed disability progression over that period. In a separate presentation, researchers found that the DMTs Tysabri (natalizumab) and Lemtrada (alemtuzumab) were better at reducing the annualized relapse rate than Tecfidera.
New 10-year data from the Phase 3 ENDORSE trial confirms the long-term benefits of Biogen's Tecfidera for patients with relapsing-remitting multiple sclerosis (RRMS), the most common form of this disease.
Real-world data from another study also showed Tecfidera to be superior to several other disease-modifying therapies for relapsing MS, namely Copaxone (glatiramer acetate), Aubagio (teriflunomide), and interferon beta.
Click here to read the full story.
***
Treatment with Tysabri (natalizumab) carries the risk of triggering the often fatal brain infection progressive multifocal leukoencephalopathy (PML). Several treatments have been tried to attack PML, one of which is a type of blood cleansing called PLEX. It was hoped that PLEX would quickly clear Tysabri from the blood, and in doing so, would improve PML survival rates. Unfortunately, this study reports that two years after PML was detected the survival rate of patients treated with PLEX was no different than patients who had not received the treatment.

Use of plasma exchange (PLEX) is not effective for treating progressive multifocal leukoencephalopathy (PML), a dangerous brain infection that has been associated with using the multiple sclerosis (MS) medicine Tysabri (natalizumab), a real-world study contends.
The findings highlight the importance of closely monitoring Tysabri users to detect PML as early as possible.
Click here to read the full story.
***
Note: Multiple Sclerosis News Today is strictly a news and information website about the disease. It does not provide medical advice, diagnosis, or treatment. This content is not intended to be a substitute for professional medical advice, diagnosis, or treatment. Always seek the advice of your physician or other qualified health provider with any questions you may have regarding a medical condition. Never disregard professional medical advice or delay in seeking it because of something you have read on this website. The opinions expressed in this column are not those of Multiple Sclerosis News Today or its parent company, BioNews Services, and are intended to spark discussion about issues pertaining to multiple sclerosis.