Why My Body Is Not My Adversary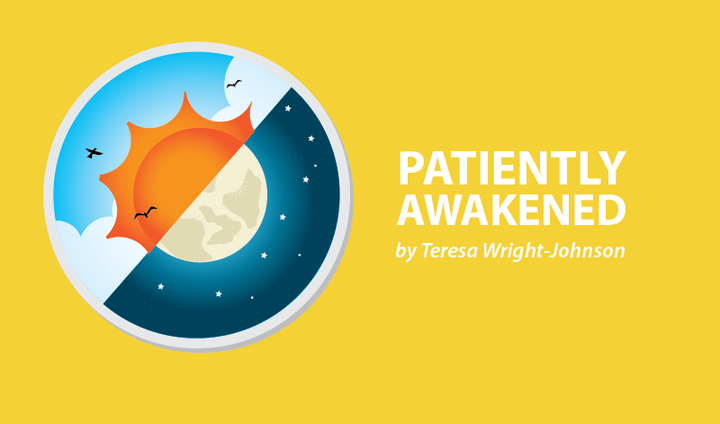 Why is my body betraying me? As an advocate and a person with chronic illness, this question surfaces often. Many people with chronic illness feel that their body has failed them. I can understand the reasoning behind the question.
At times, the very things many take for granted are the allowances that have been taken away from those with illness. As a person who lives with chronic pain, congenital heart disease, and multiple sclerosis, I have cogitated much on this question. The intent of this week's column is to explain why I believe that my body is not my adversary.
I was born with disease. It has always been my reality. Growing up with congenital heart disease affected every aspect of my life. Trying to be "normal" in a world that constantly reminds you of your limitations was difficult. I fought for every bit of my confidence.
I have always felt different. Today I have the maturity, poise, and understanding to value the attributes that define me. When I hear others express the pain and trauma of body betrayal, I understand. But I occupy a different stance.
I cannot say I ever felt betrayed by my body. My body is my copilot. We have flown around the planet together. It has fought to sustain life, maintain function, and assist in the pursuit of happiness. My body was charged with trying its best to protect my heart, to keep it beating against all odds. It is the covering that keeps my heart safe from foreign and domestic threats. It has had to endure surgeries, procedures, side effects of medications, emotional trauma, heartache, and grief. It has had to withstand adversity so that I could survive.
My body is an extension of me. We are partners, fighting battles together that only we comprehend. My body is not my adversary. It is my faithful friend.
If I feel any betrayal, it is that life betrayed me. It did not unfold in the way I envisioned. Never in my imagination did I think that when I grew up I would have multiple sclerosis, chronic pain, injuries, grief, loss, and trauma. But that is what life delivered.
I also did not imagine that I would be alive now to grow, love, and thrive, telling my story and sharing my heart while living on my terms. I never imagined the distinguished accomplishments and heights I have reached. Life has delivered indescribable joy. My life is beautiful. It did not betray me. I have joy that comes from knowing I still have breath in my body and a space under the sun.
Multiple sclerosis challenges me physically, mentally, and emotionally. There are days when I become undone and inconsolable. Yet through every pain and with every tear, my body is doing what is was designed to do. It is attempting to withstand all that is coming for it. It is trying to wade through the stormy waters of illness.
I don't know how the story ends. No one does. But I know that my body fought the good fight. It did what it could, and I am grateful.
My friends, you are entitled to acknowledge your truth. No one can change that. Chronic illness compromises much, and can call into question all that we believed to be true. Walk in your truth.
I have discovered that my perception quickly can become my reality. I cannot go to war with my body. Illness has called the two of us to fight. We made a pact long ago to stay together until the end.
Take care of you, and keep believing that better days are ahead.
You are invited to follow my website at www.teresawrightjohnson.com.
***
Note: Multiple Sclerosis News Today is strictly a news and information website about the disease. It does not provide medical advice, diagnosis, or treatment. This content is not intended to be a substitute for professional medical advice, diagnosis, or treatment. Always seek the advice of your physician or other qualified health provider with any questions you may have regarding a medical condition. Never disregard professional medical advice or delay in seeking it because of something you have read on this website. The opinions expressed in this column are not those of Multiple Sclerosis News Today or its parent company, BioNews Services, and are intended to spark discussion about issues pertaining to multiple sclerosis.