MS News that Caught My Eye Last Week: Vumerity Approval, Low Antibody Levels in MS Patients, GA Depot Trial, Tecfidera Study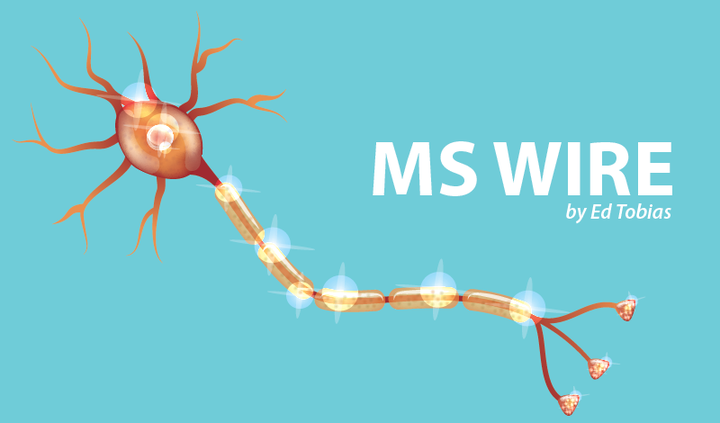 By my count, Vumerity is the 18th disease-modifying therapy (DMT) that the U.S. Food and Drug Administration (FDA) has approved for multiple sclerosis (MS). It's one of very few approved for secondary progressive MS (SPMS). I find it hard to understand why more DMTs haven't been approved for progressive forms of our disease. Is it because applying for FDA approval costs pharmaceutical companies more than the profit they expect to make from medications for primary and secondary progressive forms of MS? Bravo to the neuros who are prescribing high-efficiency meds, such as Lemtrada (alemtuzumab), for people with progressive forms even when they haven't been approved for that use.

In a news release, Biogen said that it intends to make Vumerity available in the U.S. "in the near future."
The U.S. Food and Drug Administration (FDA) has approved Vumerity (diroximel fumarate) for the treatment of relapsing forms of multiple sclerosis (MS), including clinically isolated syndrome (CIS), relapsing-remitting MS (RRMS), and active secondary progressive disease (SPMS).
Vumerity (previously known as ALKS 8700) was developed by Alkermes in collaboration with Biogen, which now holds the exclusive worldwide rights to commercialize the therapy.
Click here to read the rest of the story.
***
The big takeaway from this report is not included in the headline, so I've written my own: "Low Levels of Infection-fighting Antibodies Found in Blood of People with MS, but Appear to Be Unrelated to Disease-modifying Therapy Use." As someone who's been treated with various DMTS for decades, I feel more comfortable after learning that information.
People with multiple sclerosis (MS) tend to have low levels in their blood serum of certain antibodies that can protect against infection, regardless of whether they are using a disease-targeted therapy or not, a study reports.
These levels were not so low as to risk infection on their own, but were lower than normal across all MS subtypes and particularly low in people with secondary progressive disease (SPMS).
Click here to read the full story.
***
Heads-up if you have relapsing-remitting MS, live near Cullman, Alabama or Denver, Colorado, and want to be studied. Researchers are looking for trial subjects for a new injectable disease-modifying therapy.
A new Phase 3 clinical trial to explore the safety and efficacy of Mapi Pharma's once-a-month injectable formulation of glatiramer acetate — named GA Depot — has started enrolling patients with relapsing multiple sclerosis (MS).
The trial (NCT04121221) is expected to enroll approximately 960 participants, 18 to 55 years old, who have been diagnosed with relapsing MS.
Click here to read the full story.
***
I totally understand the results of this study. It's tough to stay on a disease-modifying therapy (DMT), even a pill, if its side effects interfere with your life. I often see people on social media complaining about DMT side effects, which can be mental as well as physical. When I was using Avonex (interferon beta1-a), I didn't have the flu symptoms that many users report, but I couldn't handle injecting myself once a week.

A twice-daily dosing schedule and side effects such as nausea and flushing are key reasons why more than 10% of multiple sclerosis (MS) patients followed for a year stopped using Tecfidera (dimethyl fumarate) as prescribed, a single-site study reports.
Adherence to treatment is key to patients' health, and doctors should not overlook these barriers and counsel patients before starting a treatment, researchers said.
Click here to read the full story.
***
Note: Multiple Sclerosis News Today is strictly a news and information website about the disease. It does not provide medical advice, diagnosis, or treatment. This content is not intended to be a substitute for professional medical advice, diagnosis, or treatment. Always seek the advice of your physician or other qualified health provider with any questions you may have regarding a medical condition. Never disregard professional medical advice or delay in seeking it because of something you have read on this website. The opinions expressed in this column are not those of Multiple Sclerosis News Today or its parent company, BioNews Services, and are intended to spark discussion about issues pertaining to multiple sclerosis.