MS News that Caught My Eye Last Week: Mayzent in EU for SPMS; Depression, Fatigue, and Quality of Life; Acthar Gel; Soothie Cushion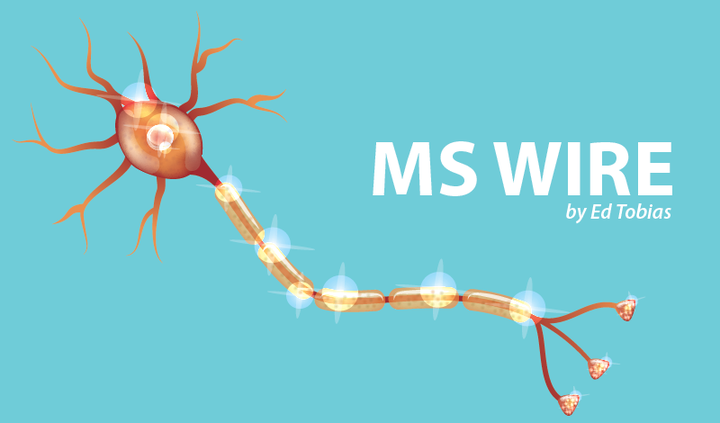 Mayzent (siponimod) is one of the newest disease-modifying treatments (DMT). I'm pleased that the Committee for Medicinal Products of Human Use (CHMP), which reviews treatments in the European Union, has recommended that the DMT be approved for active secondary progressive multiple sclerosis (SPMS). But why just for "active" disease? Whether or not MS is considered to be active is generally based on an MRI. But as many people with MS will attest, the disease can progress without MRI evidence. (See my column "If My MRI Is Stable Why Is My Walking Getting Worse?"). In my opinion, dividing SPMS into two categories only serves to delay needed treatment for people classified by MRI as having non-active SPMS but whose disease continues to progress. This is also a problem in the United States, where the Food and Drug Administration takes a similar approach.
The Committee for Medicinal Products for Human Use (CHMP) issued an opinion supporting Mayzent (siponimod) as an oral treatment specifically for adults with active secondary progressive multiple sclerosis (SPMS) in the European Union.
Opinions released by CHMP, an arm of the European Medicines Agency (EMA), carry weight and are generally accepted by the European Commission, which makes the final decisions.
Click here to read the full story.
***
I'm having a hard time wrapping my head around this study because I believe that physical impairment causes depression and fatigue. Take away our physical problems, and we probably wouldn't be depressed and/or super tired. But eliminate depression and fatigue, and we're still left with the physical problems that affect our quality of life. So, while depression and fatigue do add to the impact on overall life quality, I don't think they should be viewed as worse quality of life problems than physical impairment. Is that crazy logic?
Depression and fatigue have a more powerful influence on the overall health-related quality of life, compared to physical impairment, among patients with multiple sclerosis, a new study shows.
The study, "Contributing factors to health-related quality of life in multiple sclerosis," was published in the journal Brain and Behavior.
Click here to read the full story.
***
Many people with MS don't like steroids. They can bloat you, hype you up, and over time affect bone strength. They can, literally, leave a bad taste in your mouth. So, an alternative treatment to corticosteroids, the standard treatment for MS relapses, is welcome. However, I'm skeptical about this study as it was conducted by researchers from Mallinckrodt, the pharma company that developed and markets Acthar Gel.
Acthar Gel (repository corticotropin injection) is more effective for treating flares in multiple sclerosis (MS) than other alternatives, including intravenous immunoglobulin or plasmapheresis, a claims-based study from Mallinckrodt Pharmaceuticals reports.
The study, "Treatment Effectiveness for Resolution of Multiple Sclerosis Relapse in a US Health Plan Population," was published in the journal Neurology and Therapy.
Click here to read the full story.
***
This product is being launched just in time for the gift-giving and travel season. Who with MS wouldn't want to try the Soothie cushion? Who could refuse a sales pitch that includes "enduring comfort … through hot and cold therapy?" The cushion can be used for a half-hour of heat at a time or 10 minutes of cold per hour. Its core can be heated in a microwave or placed in a freezer before insertion into a zippered pocket in the cushion, which can be worn like a backpack or attached to a chair while sitting. I haven't tried it yet, so I don't know whether to be hot, cold, or lukewarm about the product.
Newly launched, the Soothie Cushion is designed to provide seating comfort and help regulate the body temperature of travelers with disabilities, including multiple sclerosis (MS) and myasthenia gravis, says its official retailer, Special Needs Group/Special Needs at Sea (SNG).
The product is said to offer enduring comfort to wheelchair users through hot and cold therapy. What largely sets the Soothie cushion apart from other temperature-regulating treatments is its ability to use hot and cold therapy alternately — one immediately after the other — to offer quicker healing, recovery, and prescription-free pain relief, the company says.
Click here to read the full story.
***
Note: Multiple Sclerosis News Today is strictly a news and information website about the disease. It does not provide medical advice, diagnosis, or treatment. This content is not intended to be a substitute for professional medical advice, diagnosis, or treatment. Always seek the advice of your physician or other qualified health provider with any questions you may have regarding a medical condition. Never disregard professional medical advice or delay in seeking it because of something you have read on this website. The opinions expressed in this column are not those of Multiple Sclerosis News Today or its parent company, BioNews Services, and are intended to spark discussion about issues pertaining to multiple sclerosis.