I've Had Success with the Bioness L300 Go This Time Around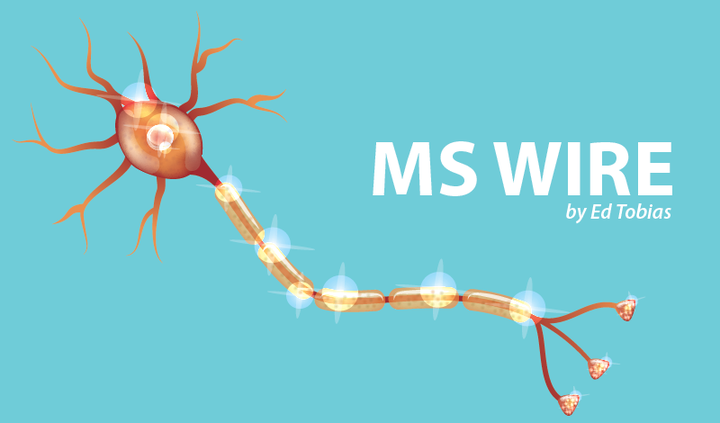 I used the Bioness L300, a functional electrical stimulation (FES) device, for about seven years to counter my left foot drop. I strapped it to my leg just below the knee. As I began to take a step, it sent a low-intensity electrical pulse down a nerve that runs from the knee to my ankle. The pulse forced my foot to flex upward, so it didn't drag. The L300 worked well for several years. But as my multiple sclerosis progressed, it became less useful and, frankly, more of a nuisance than a help. Yet, it was better than nothing.
In fall 2017, Bioness came out with an improved FES called the L300 Go. I took it for a test walk just before it became available to patients, and, as I wrote in my column, I was disappointed with the results. I didn't think the improvement in my walking was worth the several thousand dollars — not covered by insurance — that it would cost me to upgrade. But that was then, and this is now.
The L300 Go gets a second chance
Several weeks ago, I met with a Bioness physical therapist and tried the L300 Go again. This time I decided to bite the financial bullet and upgrade. Here's why:
Bioness is getting ready to end support for the original L300. When I first tried the Go in 2017, I was told that the company would phase out support in about two years. We're coming up on 2020, so the old unit was living on borrowed time.
My old unit wasn't performing as well as it once did. It wasn't simply a case of my MS advancing; the old cuff was becoming more difficult to position correctly on my leg to get the correct amount of stimulation. It was also a real pain to have to move the little plastic disc, positioned under my shoe's insole to sense motion, from one pair of shoes to another. The L300 Go doesn't require that sensor as the cuff itself detects my leg motion.
The latest L300 has a three-axis gyroscope and an accelerometer that combine to sense motion in several directions as well as my leg speed. It also has a memory that "learns" how I walk. According to the Bioness website, that allows it to provide "stimulation precisely when needed making it easier for users to clear their foot at different walking speeds, on stairs, ramps, and while navigating uneven terrain."
The proof is in the walking
I've been using the L300 Go for about a month, and the headline is that I'm walking better with it than I did with my old unit. But it's taken some getting used to. The old unit would trigger on and begin to raise my foot as I removed pressure from the sensor at my heel. With the new unit, the forward movement of my leg triggers the current. So as I begin to walk, I've had to learn to slide my left leg forward to get my toes raised, rather than shifting my weight to the right leg to get moving.
With my new device, the current remains on for longer, until my left leg is straight, rather than ending when my heel hits the ground. At first, I found this to be disconcerting, but after a couple of weeks, I got used to it and found that this allowed me to walk better. And the gyroscope and accelerometer do capture my gait and pace and adjust for it. My left leg swings out to the left much less than it used to, and my legs are less prone to cross. It's also easier to lift my left leg onto a curb.
Get out your checkbook
The L300 Go isn't inexpensive. With a trade-in of my old L300, my cost was just over $4,000. I think the full price is around $6,000. Most commercial insurance plans won't cover the L300 Go for an MS patient, and Medicare definitely won't. (I don't know if the health services in the United Kingdom or the European Union do). Bioness has an arrangement with the CareCredit system for a no-interest payment plan if you qualify. But in the end, you're still shelling out big bucks.
I'm fortunate that I can afford it, and I realize that many people who need this useful device can't. When I received my original L300, I got a used unit from Bioness at half price, but a company rep has told me that the program no longer exists. That's too bad. It's also a shame that Medicare, though it covers the L300 Go for someone with a spinal injury, won't cover it for a person with MS. I doubt that the situation will change anytime soon. Don't get me started on healthcare costs in the United States. I'd need more than an L300 to travel that road.
You're invited to visit my personal blog at www.themswire.com.
***
Note: Multiple Sclerosis News Today is strictly a news and information website about the disease. It does not provide medical advice, diagnosis, or treatment. This content is not intended to be a substitute for professional medical advice, diagnosis, or treatment. Always seek the advice of your physician or other qualified health provider with any questions you may have regarding a medical condition. Never disregard professional medical advice or delay in seeking it because of something you have read on this website. The opinions expressed in this column are not those of Multiple Sclerosis News Today or its parent company, BioNews Services, and are intended to spark discussion about issues pertaining to multiple sclerosis.