MS News that Caught My Eye Last Week: Gilenya Generics, MS Pain and Fatigue Toolkit, Profit Drives MS Meds Prices, MS and Sugar Link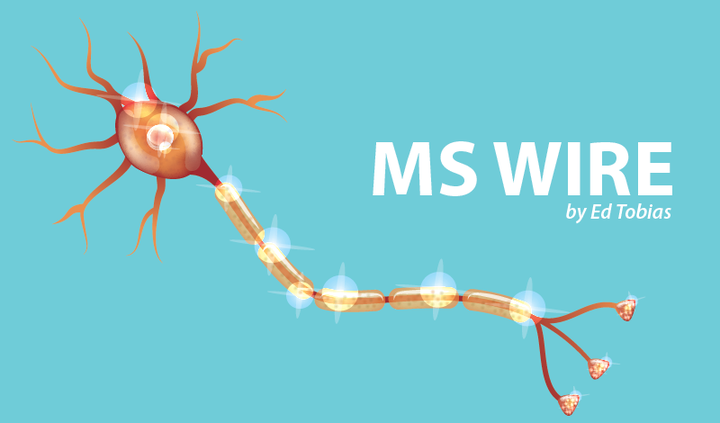 It's always nice to hear about generics becoming available to replace expensive multiple sclerosis treatments. But I wonder whether these generics will cost less than the brand-name medication. Will their availability help to drive down the price of Gilenya (fingolimod)? It's not always a given. We'll have to wait and see.
The U.S. Food and Drug Administration (FDA) approved three generic versions of Gilenya (fingolimod) for the treatment of adults with relapsing forms of multiple sclerosis (MS).
A generic is a nearly identical, lower-priced version of an original brand-name medication. The three generic applications approved Thursday have been licensed to HEC Pharm Co. Limited, Biocon Limited, and Sun Pharmaceutical Industries Limited.
Click here to read the full story.
***
This toolkit seems to be an excellent idea. The program uses videos, audio recordings, and worksheets to help people with MS deal with some of the symptoms that significantly affect quality of life. I intend to check it out.
Researchers at the University of Michigan developed an online tool to help people with multiple sclerosis (MS) manage some of the more life-affecting symptoms of their disease.
Called My MSToolkit, the free tool is a web-based, self-guided program based on behavioral healthcare. It's designed to help in managing such symptoms as pain, fatigue, and depression or mood swings, and to assist people in finding ways to minimize those symptoms' impact on quality of life.
Click here to read the full story.
***
I've always heard that the reason for the high prices of multiple sclerosis medications was the amount of money required for research and development. We've been told that it costs a ton of cash to conduct a clinical trial and that most trials don't result in an approved treatment that will bring a return on that investment. But here's a quote from one industry exec who was interviewed for this research: "I have sat through hours of my life of countless meetings debating pricing, but really what it came down to was, 'What is everyone else pricing; what do we think we can get for it?'" If that quote doesn't make you want to read the full story, I don't know what will.

Prices for new multiple sclerosis (MS) therapies in the United States are decided most by competitors' prices, and continual increases in the cost of existing treatments by concerns for company profits and growth, a study based on "confidential" interviews with four biotech executives with experience in the MS field reports.
Prices in the United States for MS disease-modifying therapies are also largely divorced from "drug-specific research and development costs," these executives said.
Click here to read the full story.
***
I eat a lot of sugar, and I always have. And at 71 years old, I probably always will. Was my fondness for sugar a trigger for my MS, or did it affect its progression? This mouse study suggests that there may be a connection.
A protein involved in cell metabolism, called PKM2, was found to be central to switching "on" immune cells that play critical roles in inflammatory and autoimmune diseases such as multiple sclerosis (MS), an early study reports.
Blocking the activity of PKM2 (pyruvate kinase M2) eased MS-like symptoms in mice, suggesting that PKM2 may be a target for treating several diseases rooted in abnormal immune activation, including MS and psoriasis.
Click here to read the full story.
***
Note: Multiple Sclerosis News Today is strictly a news and information website about the disease. It does not provide medical advice, diagnosis, or treatment. This content is not intended to be a substitute for professional medical advice, diagnosis, or treatment. Always seek the advice of your physician or other qualified health provider with any questions you may have regarding a medical condition. Never disregard professional medical advice or delay in seeking it because of something you have read on this website. The opinions expressed in this column are not those of Multiple Sclerosis News Today or its parent company, BioNews Services, and are intended to spark discussion about issues pertaining to multiple sclerosis.