MS News that Caught My Eye Last Week: New Baclofen Pump, Bone Marrow Transplant Study, Bladder Problems and Life Quality, Urinary Diversion Surgery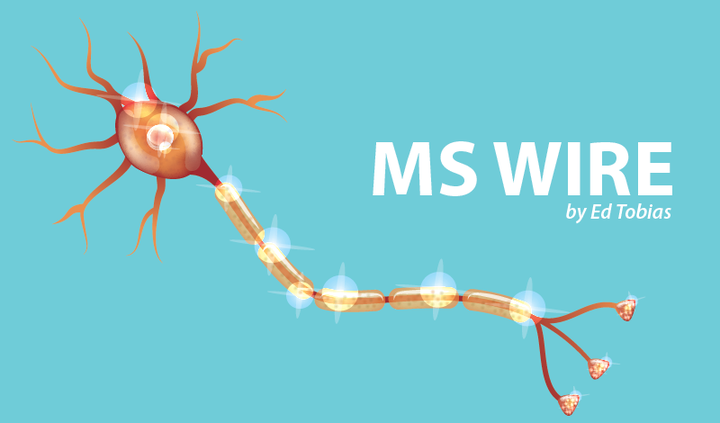 This new pump could be a major step forward for people with multiple sclerosis who use a pump to deliver baclofen directly into their spinal column. It uses a pressure-driven system rather than a motor-driven one, and involves the use of a handheld device to program on and off flow periods. It also has a battery life of more than 10 years. I wonder how much it will cost and whether insurance providers will cover it.
The U.S. Food and Drug Administration (FDA) has granted approval to Flowonix Medical's Prometra II Programmable Pump System for use with intrathecal baclofen for the treatment of spasticity across numerous conditions, including multiple sclerosis.
Intrathecal baclofen — sold as Gablofen by Piramal, Lioresal by Saol Therapeutics, and also in generic formulations — is administered via an injection into the spinal canal. It is a skeletal muscle relaxant used to treat spasms, pain, and stiffness. It was designed for individuals who cannot tolerate oral baclofen, or who do not experience relief from tablets.
Click here to read the full story.
***
I think it's safe to say that stem cell transplants have proven to be a very effective method for treating some people with MS. But scientists aren't sure how they work. This research examines the mechanisms involved.

A bone marrow transplant can remove the majority of overactive immune T-cells from the central nervous system (CNS) in patients with active relapsing-remitting multiple sclerosis, allowing the body to replace them with healthy ones, a study has found.
This opens up new treatment avenues to curb immune system impairment and reduce the inflammation associated with the disease.
The study, "Extensive intrathecal T cell renewal following hematopoietic transplantation for multiple sclerosis," was published in the journal JCI Insight.
Click here to read the full story.
***
This story grabbed my attention, not because of the findings, but because the study was done at all. I mean, really. Those of us with bladder problems — and that's most people with MS — know very well that we can't walk very fast when we're trying to control our bladders. And these problems make some or all of us think twice before going for a ride or engaging in social activities. The suggestion that pelvic muscle training can help is a good one, but it's nothing new. Did we need a study to tell us this? I think the time and effort of these researchers could have been put to better use.
Urinary incontinence, associated with poor functioning of the muscles in the pelvic area, was found to have a negative impact on daily activities like walking and overall quality of life in people with multiple sclerosis (MS), a study shows.
Adding pelvic floor muscle training to an MS treatment program may help to improve overall function, the researchers suggest, which could improve patient performance of daily life activities, especially in those with moderate or severe dependence on others.
Click here to read the full story.
***
Here's another study about urinary problems. But unlike the previous report, I am really interested in this one. I had no idea that surgery might be an option for someone with a severe bladder problem for which other treatments were ineffective. Apparently, it is. The surgery removes the bladder and diverts urine from the kidney into an external pouch. But the surgery has a complication rate of just over 30 percent and an in-hospital fatality rate of 26 percent. So it truly is for when all else fails.
A surgical technique known as non-continent urinary diversion is an effective last-resort solution for treating urological dysfunction in people with multiple sclerosis (MS), a new study shows.
Titled "Outcomes of ileal conduit urinary diversion in patients with multiple sclerosis," the study was published in the journal Neurology and Urodynamics.
Click here to read the full story.
***
Note: Multiple Sclerosis News Today is strictly a news and information website about the disease. It does not provide medical advice, diagnosis, or treatment. This content is not intended to be a substitute for professional medical advice, diagnosis, or treatment. Always seek the advice of your physician or other qualified health provider with any questions you may have regarding a medical condition. Never disregard professional medical advice or delay in seeking it because of something you have read on this website. The opinions expressed in this column are not those of Multiple Sclerosis News Today or its parent company, BioNews Services, and are intended to spark discussion about issues pertaining to multiple sclerosis.