A Good News Story About an MS Treatment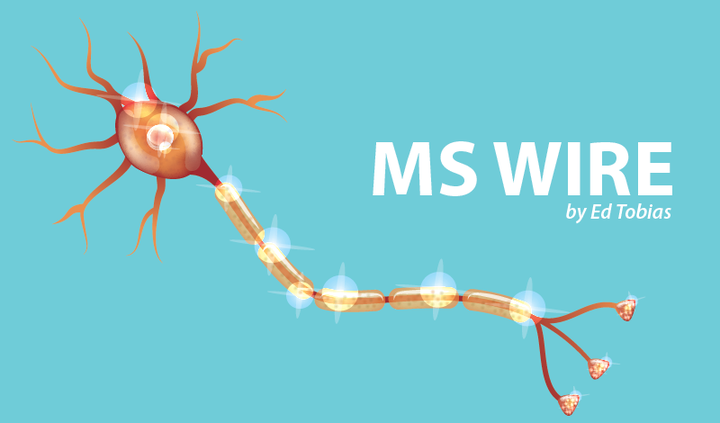 I love it when a multiple sclerosis treatment works well for someone. It doesn't matter if that treatment is a medication, a form of physical therapy, or a diet. Good news is good news.
So, when I saw this post on the Lemtrada for MS Treatment Facebook group, I knew I had to share parts of it with you.
"Today is a big anniversary!" Celia wrote in the post. "Next to my birthday, this is probably my most significant anniversary. Today, 5 years ago, I started round 1 of Lemtrada."
Celia hadn't been doing well
"When I started Lem I was really struggling," Celia wrote. "In the midst of a couple relapses I wasn't recovering from, I had severe spasticity and weakness in both legs, an MS hug that was constant and crushing, numbness in my hands, random uncomfortable sensations all over my body, I could not walk without a walker (or drive at all… and at the time I was a mom of two little ones), and worst of all… my thoughts were becoming affected. I couldn't answer questions quickly, it was like there was a thick fog in my brain. I'd lost my wit and quickness. I was also constantly dead tired."
Improvement came quickly
"My Lemtrada infusions from May 4-8, 2015 went very well. By the fourth day, thanks to the prednisone, I just needed a cane. A month later, I was wobbily walking unassisted. A few months later I was walking quite well unassisted. And now most people have no idea I have anything wrong unless I tell them. My hands are better, my thoughts are normal again, I exercise almost daily, I drive all the time. I still have some residual issues, but I have been NEDA (no evidence of disease activity) since those first infusions, and my MRIs showed large spinal lesions had shrunk and some were hardly visible post-Lem."
Her experience is better than mine
I've also been treated with Lemtrada (alemtuzumab), and though my symptoms have improved a bit, Celia's experience is much better than mine. From what I've read in various MS internet groups, it's also better than that of many people treated with a disease-modifying therapy. But there are some very good success stories, and we should all be celebrating Celia's.
She needed the 'best treatment'
One other thing. When Celia began her expensive Lemtrada treatments, the cost wasn't covered by Canada's health system. She and her family had to pay a big chunk of the bill. They did that because, as Celia noted, she "needed the best treatment."
After efforts by Celia and others, Lemtrada is now covered in Canada. But she added, "I dream of a day where there are no classifications of first/second line drugs, giving neuros and patients the ability to choose what will work best for them without having to worry about what insurance will and won't cover."
I dream of that day, too, and not just in Canada.
You're invited to follow my personal blog at www.themswire.com.
***
Note: Multiple Sclerosis News Today is strictly a news and information website about the disease. It does not provide medical advice, diagnosis, or treatment. This content is not intended to be a substitute for professional medical advice, diagnosis, or treatment. Always seek the advice of your physician or other qualified health provider with any questions you may have regarding a medical condition. Never disregard professional medical advice or delay in seeking it because of something you have read on this website. The opinions expressed in this column are not those of Multiple Sclerosis News Today or its parent company, BioNews Services, and are intended to spark discussion about issues pertaining to multiple sclerosis.