MS News that Caught My Eye Last Week: Vascular Disease, Glatopa vs. Copaxone, Exercise Tips, MS App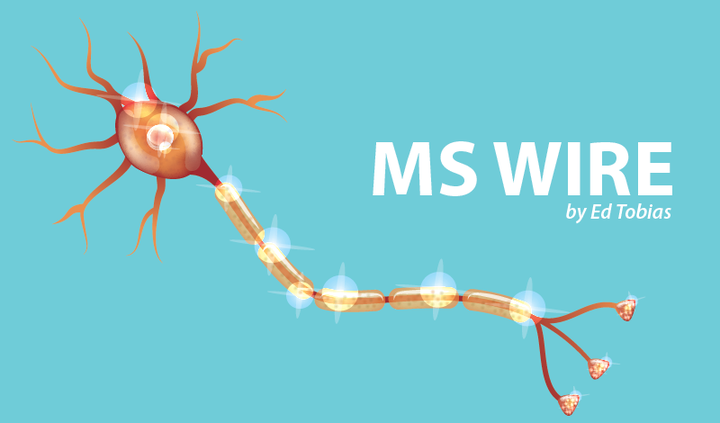 You'd think that people with multiple sclerosis (MS) would be likely to have vascular disease due to the sedentary lifestyles many of us lead. But this large, lengthy study that looks at the records of more than 12,000 people over more than 30 years takes that into account. Among its findings, MS patients had almost twice the number of acute coronary syndrome events and nearly twice the incidence of cerebrovascular disease as a control group.
People in the United Kingdom with MS have an increased risk of vascular disease affecting the heart and brain that is not accounted for by traditional disease risk factors, a large population-based study reports. The study, "Evaluating the Risk of Macrovascular Events and Mortality Among People With Multiple Sclerosis in England," was published in the journal JAMA Neurology.
Click here to read the full story.
***
Generic or brand name? Is there a difference? This study of people using Copaxone or its generic version, Glatopa, to treat their MS indicates there isn't a difference between these two medications. It also reports the costs are about the same for both treatments, and in some cases, patients who switched to Glatopa switched back to Copaxone. Note: Some of the researchers in this study work for the company that manufacturers Glatopa.
Glatopa
, a generic form of 
Copaxone
, is as effective as the brand-name medication in terms of disease outcomes and has similar healthcare-related costs in real-world use in patients with relapsing multiple sclerosis, a new U.S. study suggests.
Data also suggest a trend toward lower relapse rates with Glatopa compared with Copaxone treatment.
Click
here
to read the full story.
***
I try to exercise regularly. I swim or walk in the pool when weather permits. I also like to do upper-body exercises on weight machines. I've been doing this off and on for many years, even as my MS has progressed. But different strokes for different folks. Here are some suggestions for getting 2.5 hours of exercise each week, whatever the level of your disability.
Healthcare providers should encourage everyone with multiple sclerosis to engage in regular exercise and keep physically active, new guidelines based on an expert panel convened by the
National Multiple Sclerosis Society
recommend. They also suggest different types of exercise applicable to people at varying levels of disability.
Click here to read the full story.
***
There are many smartphone apps available to help people with MS. This one, called Conductor and created for people being treated with Ocrevus, has just won an award. The app contains a place to save healthcare contact information, an infusion calendar, as well as general information about MS and treatments. But, I'm not sure that Conductor is much different from those other apps that are available and I can't find it in Apple's app store, making me think that it's only available for Android phones. So, an award winner? What do you think?
For a comprehensive support app developed for MS patients, RxMx and Roche have won the Patient Engagement Innovation Award from MedTech Breakthrough. …
Healthcare company RxMx and pharmaceutical company Roche collaborated to produce a streamlined and simplified MS patient support program that helps manage treatments, keeps patients engaged, and reduces nurses' workload.
Click here to read the full story.
***
Note: Multiple Sclerosis News Today is strictly a news and information website about the disease. It does not provide medical advice, diagnosis, or treatment. This content is not intended to be a substitute for professional medical advice, diagnosis, or treatment. Always seek the advice of your physician or other qualified health provider with any questions you may have regarding a medical condition. Never disregard professional medical advice or delay in seeking it because of something you have read on this website. The opinions expressed in this column are not those of Multiple Sclerosis News Today or its parent company, BioNews Services, and are intended to spark discussion about issues pertaining to multiple sclerosis.