MS News that Caught My Eye Last Week: Pollution and MS, ATA188, Ofatumumab, Zeposia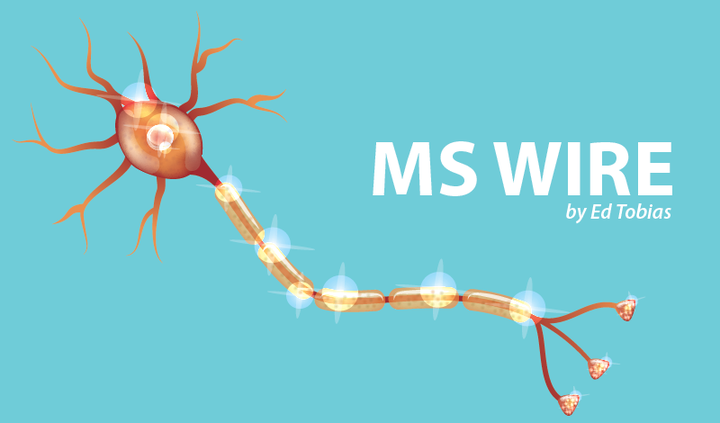 I grew up in New York City. It's hard to get more urban than that. There weren't many factories spewing pollution, but there certainly were a lot of cars, trucks, and buses, and I inhaled more than my share of exhaust fumes. This is an interesting study, but even if it's accurate, what can we do about where we grow up? Of course, we can try to lower air pollution in general, which is a commendable goal.
Exposure to air pollutants, particularly to fine particle pollutants (2.5 micrometers or less in diameter), seems to increase a person's risk of multiple sclerosis (MS), a study from northern Italy suggests.
It found that people living in urban, more polluted areas have a 16% higher relative risk of developing this disease than do people in rural areas.
Click here to read the full story.
***
ATA188 is a treatment that attacks B-cells, which makes it similar to some other disease-modifying therapies (DMTs) that have been developed over the past few years. But this DMT is designed to rid of these damaging B-cells, by feeding them T-cells that have been modified to eliminate cells that cause the Epstein-Barr virus. I wrote a column recently about another study that links EBV and MS. This ATA188 study is enrolling participants for Phase 2.
Atara Biotherapeutics' cell-based therapy ATA188 is safe and well-tolerated in people with progressive forms of multiple sclerosis (MS), and induces a sustained reduction in disability in a dose-dependent manner, findings from the first part of a Phase 1 clinical trial show.
ATA188 had an acceptable safety and tolerability profile across all four doses tested. But more people on higher doses experienced sustained decreases in disability, and researchers chose the 20 million dose (the second highest dose) for further testing in this trial's second part.
Click here to read the full story.
***
Ofatumumab is another disease-modifying therapy (DMT) that attacks B-cells. It is awaiting approval by the U.S. Food and Drug Administration, expected in June. Approval by the European Medicines Agency is expected next year. Ofatumumab is unique among the B-cell therapies because it's an at-home injection rather than an infusion.  
Ofatumumab (OMB157) elicits a strong and fast reduction in the levels of circulating immune cells in people with relapsing forms of multiple sclerosis (MS), effectively helping to stop disease activity, according to new data from the Phase 2 APLIOS trial.
The medication was also found to be more effective than Aubagio (teriflunomide) at eliminating all signs of MS activity in a post-hoc analysis of the two Phase 3 ASCLEPIOS trials.
Click here to read the whole story.
***
Here's one more DMT to tell you about. Zeposia was approved in the U.S. last March. Now, European regulators have given it the OK. Zeposia is a pill that works by trapping some immune cells in lymph nodes, preventing them from entering the nervous system where they can do damage. 
The European Commission (EC) has approved Zeposia (ozanimod) for the treatment of adults with relapsing-remitting multiple sclerosis (RRMS) who have active disease based on clinical or imaging features.
The EC decision follows a positive opinion issued in March by the European Committee for Medicinal Products for Human Use (CHMP).
Click here to read the full story.
***
 Note: Multiple Sclerosis News Today is strictly a news and information website about the disease. It does not provide medical advice, diagnosis, or treatment. This content is not intended to be a substitute for professional medical advice, diagnosis, or treatment. Always seek the advice of your physician or other qualified health provider with any questions you may have regarding a medical condition. Never disregard professional medical advice or delay in seeking it because of something you have read on this website. The opinions expressed in this column are not those of Multiple Sclerosis News Today or its parent company, BioNews Services, and are intended to spark discussion about issues pertaining to multiple sclerosis.