MS News that Caught My Eye Last Week: Ofatumumab, Zeposia, Early Symptoms, New App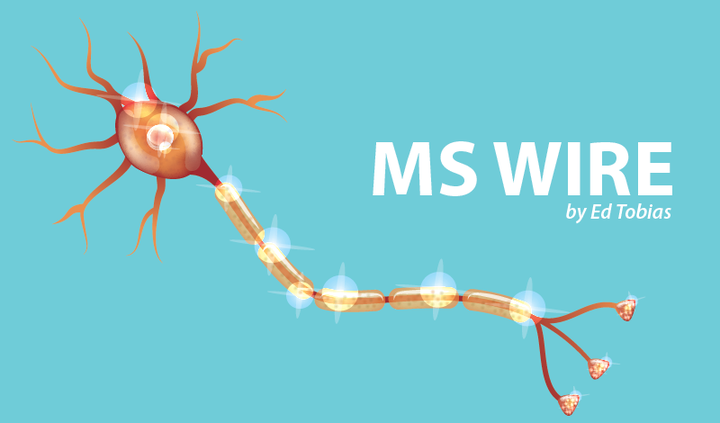 The U.S. Food and Drug Administration (FDA) was expected to make a decision about ofatumumab, a self-administered injection of a monoclonal antibody, by this month. Now, it looks as if we'll be waiting until fall. Ofatumumab is already approved in the U.S. to treat certain blood cancers under the brand name Arzerra, and drug maker Novartis says it's ready to launch it right away. I wonder what's holding things up at the FDA.
The U.S. Food and Drug Administration (FDA) is extending its review of Novartis' ofatumumab, a possible self-administered injection therapy for relapsing multiple sclerosis (MS), the company announced.
Originally expected in June, the FDA decision is now expected in September.
Click here to read the full story.
***
Another disease-modifying therapy, Zeposia (ozanimod), became available to people in the U.S. on June 1. This medication received the FDA's approval at the end of March, but it's release was delayed by its manufacturer due to COVID-19. Zeposia is approved for relapsing-remitting MS, active secondary progressive MS, and clinically isolated syndrome.
Zeposia (ozanimod), a newly approved oral capsule treatment for relapsing forms of multiple sclerosis (MS), is now commercially available in the United States, its manufacturer, Bristol Myers Squibb, announced.
"We are pleased to now bring Zeposia, an important new once daily treatment option, to [relapsing] MS patients," Tina Deignan, vice president and U.S. head of immunology at Bristol Myers Squibb, said in a press release.
Click here to read the full story.
***
Is this a surprise to you? It's not to me. Pain and difficulty sleeping have troubled me for most of the many years I've lived with MS. So, looking at these issues as MS warning signs seems very logical.
Symptoms including sleep disorders and pain may precede by as many as five years the onset of the more well-known symptoms of multiple sclerosis (MS), a study suggests.
Understanding these first symptoms could aid in an early diagnosis, allowing treatment to begin at initial stages of disease.
Click here to read the full story.
***
I like to explore apps related to MS, and I have about a half-dozen on my smartphone. Icompanion allows a user to track symptoms and meds, and if your neurologist is set up to do it, share that information with that doctor. It also allows you to self-test for cognitive ability and fatigue level, and be rated on the Expanded Disability Status Scale (EDSS). The app actually came very close to the mark on my EDSS score based on its self-test.
Icompanion also has several well-thought-out frequently asked questions lists about MS, MRIs, scan quality, and even MS as it relates to COVID-19.
The app's creator says the information gathered is shared anonymously with academic and medical researchers, but as with any MS app, I suggest you read its terms of use and privacy policy before you sign up.
Icometrix launched a new digital platform, icompanion, to help people with multiple sclerosis (MS) track their disease and understand MRI scans.
The platform, currently available in English, French, German, and Dutch,  consists of a phone app for patients and a web-based dashboard to help clinicians track patients and make treatment decisions.
Click here to read the full story.
***
 Note: Multiple Sclerosis News Today is strictly a news and information website about the disease. It does not provide medical advice, diagnosis, or treatment. This content is not intended to be a substitute for professional medical advice, diagnosis, or treatment. Always seek the advice of your physician or other qualified health provider with any questions you may have regarding a medical condition. Never disregard professional medical advice or delay in seeking it because of something you have read on this website. The opinions expressed in this column are not those of Multiple Sclerosis News Today or its parent company, BioNews Services, and are intended to spark discussion about issues pertaining to multiple sclerosis.