Lemtrada and COVID-19: To Treat or Not to Treat?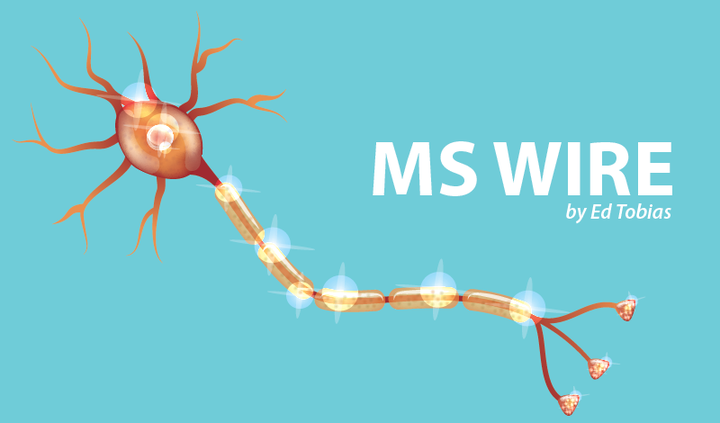 Like others these days, I'm worried about COVID-19. In fact, I'm probably more worried than some. I'm old, I have MS, and I've been treated with the disease-modifying therapy Lemtrada (alemtuzumab) — a trifecta of potential trouble.
Lemtrada suppresses part of the immune system. It's one of the most potent of the immunosuppressive medications in the MS arsenal, significantly knocking down my T- and B-cells, and knocking out the T-cells for an extended period. That leads to a serious concern about opening the door to viral infections.
So, a report published recently in the journal Multiple Sclerosis and Related Disorders about Lemtrada and COVID-19 caught my attention.
Researchers in Spain followed the disease course of two people who contracted COVID-19 while being treated with Lemtrada.
One was a 43-year-old man with relapsing-remitting MS (RRMS) who developed COVID-19 almost a year after having a Lemtrada infusion. 
The other was a 30-year-old woman, also with RRMS, who was diagnosed with COVID-19 a week after completing a Lemtrada infusion.
While both were treated in a hospital emergency department for COVID-19, only the woman was admitted to the hospital during a second visit, due to her immunocompromised status. She was discharged three days later. Both patients were considered fully recovered after four or five weeks of treatment.
Continuing on as planned
The study's authors note that "alemtuzumab carries a theoretical high risk of developing COVID-19 if the infection occurs before immune reconstitution and the general recommendation is postponing infusions until the pandemic is controlled."
But they think this conventional recommendation may not always be correct. They add that, "In times of uncertainty, we should carefully individualize treatment decisions to successfully manage MS. In some pwMS, especially young and otherwise healthy with highly active MS, the risk of a disabling relapse or disease progression might be higher than the risk of severe complications due to SARS-CoV-2 infection."  
Their recommendation: "… [I]n selected patients we should consider continuing DMTs as planned, including alemtuzumab, if safe conditions are ensured: outside of the peak of the outbreak, availability of clean spaces in the hospital for the infusions and a proper self-isolation at home until immune reconstitution."
Other opinions
Professor Gavin Giovannoni, who writes for the BartsMS Blog, lists Lemtrada among the high-risk DMTs for COVID-19.
The MS Trust in the U.K. recommends Lemtrada only be used when the risk of being infected with COVID-19 is low. It notes that after two rounds of Lemtrada, "the risk of a viral infection may be slightly increased."
In the U.S., the National MS Society says only that more data are needed to properly assess Lemtrada's safety profile in relation to COVID-19.
It seems to me that a decision about Lemtrada, or any other DMT for that matter, falls back on what the Spanish researchers suggest: The decision needs to be individualized. Shouldn't that be the case with all MS treatment decisions, considering our individualized disease?
With MS, one size never fits all.
You're invited to visit my personal blog at www.themswire.com.
***
 Note: Multiple Sclerosis News Today is strictly a news and information website about the disease. It does not provide medical advice, diagnosis, or treatment. This content is not intended to be a substitute for professional medical advice, diagnosis, or treatment. Always seek the advice of your physician or other qualified health provider with any questions you may have regarding a medical condition. Never disregard professional medical advice or delay in seeking it because of something you have read on this website. The opinions expressed in this column are not those of Multiple Sclerosis News Today or its parent company, BioNews, and are intended to spark discussion about issues pertaining to multiple sclerosis.