MS News That Caught My Eye Last Week: Epstein-Barr and Smoking, Infections, Oral DMT Trial, Exercise and the Brain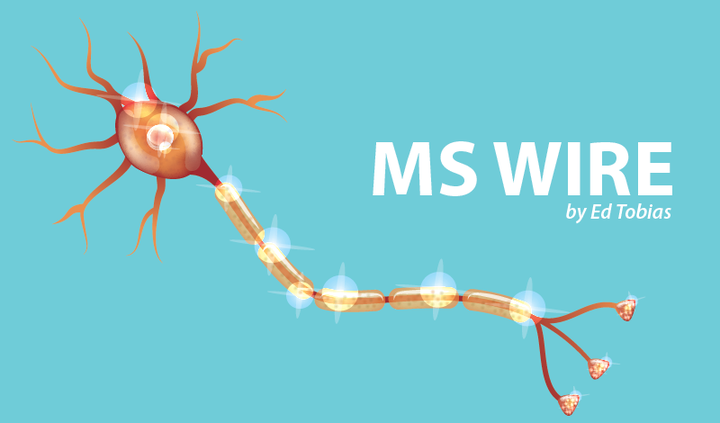 A number of studies over several years have demonstrated a likely link between the Epstein-Barr virus and MS. Of course, there's no question about the health risks of smoking. Put the two together, and it looks like double trouble.
Cigarette smoking and an Epstein–Barr virus infection together represent a significant risk factor for multiple sclerosis (MS), suggesting that at least one path to this disease involves two factors working synergistically, a study reports.
The study, "Smoking and Epstein–Barr virus infection in multiple sclerosis development," was published in the journal Nature Scientific Reports.
Click here to read the full story.
***
Last week, I highlighted a report recommending that urinary tract symptoms should be assessed during routine MS exams. Here's another report supporting that suggestion.
Multiple sclerosis (MS) patients have a greater risk of infections, particularly urinary and kidney infections, around the time of their diagnosis, compared with individuals without MS, a large Swedish population-based study found.
Rates of serious and non-serious infections, as well as infections caused by bacteria, virus, and fungus, also were higher in these patients, researchers reported.
The study, "Infections in patients with multiple sclerosis: A national cohort study in Sweden," was published in the journal Multiple Sclerosis and Related Disorders.
Click here to read the full story.
***
This once-a-day pill blocks an enzyme, thereby reducing the activity of B- and T-cells. Those are immune cells that drive the inflammation that damages the central nervous system in people with MS. These trial results report one of the outcomes is a reduction in active brain lesions. A Phase 3 trial is being prepared.
Immunic Therapeutics's IMU-838, a selective immune system modulator, can safely lower the number of brain lesions in people with relapsing-remitting multiple sclerosis (RRMS), top-line Phase 2 clinical trial data suggest.
Findings show the trial met its primary goal with statistical significance — a reduction in active lesions (gadolinium positive) on imaging scans, the company reported. It is also reported to have met key secondary goals.
Click here to read the full story.
***
It doesn't matter if it's riding an exercise bike, working with a weight machine, swimming, or pool-walking. If I exercise a couple times a week, even if it's only for a half-hour, I feel better physically and mentally. This study encourages me to continue.
People with multiple sclerosis (MS) who exercise regularly are able to maintain volume in the hippocampus, a brain region responsible for learning and memory, a study reports.
This work "adds to the growing body of evidence that exercise has many benefits for people with MS," the National MS Society states in a press release.
Click here to read the full story.
***
 Note: Multiple Sclerosis News Today is strictly a news and information website about the disease. It does not provide medical advice, diagnosis, or treatment. This content is not intended to be a substitute for professional medical advice, diagnosis, or treatment. Always seek the advice of your physician or other qualified health provider with any questions you may have regarding a medical condition. Never disregard professional medical advice or delay in seeking it because of something you have read on this website. The opinions expressed in this column are not those of Multiple Sclerosis News Today or its parent company, BioNews, and are intended to spark discussion about issues pertaining to multiple sclerosis.