MS Patient's Pick of the Week's News: #MySupportHero, Awareness Video, Mind and Mobility, Seizures, Acthar Gel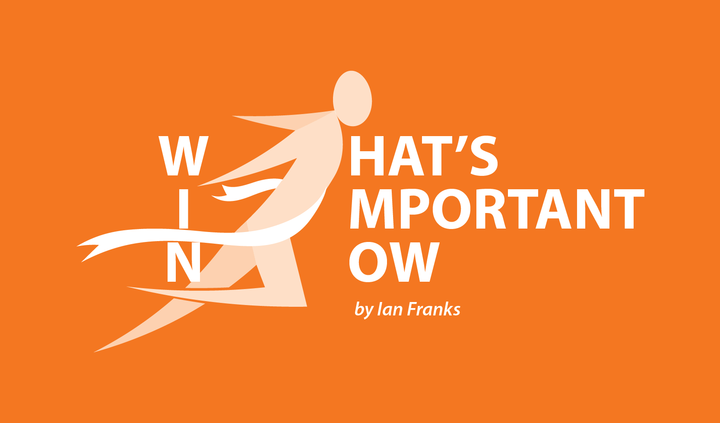 Here's my Pick of the Week's News, as published in Multiple Sclerosis News Today.
Oh, I can see me fitting in well here. To see what I mean, just take a look at two previous articles of mine: MS Love and Care, as Only a Superwife Can Provide and 'Can Do' Attitude to Life. Quite apt that it is taking place during MS Awareness Month.
A number of multiple sclerosis organizations have joined Biogen in a second #MySupportHero initiative that runs until the end of March, which is MS Awareness Month.
Organizations taking part in the initiative include MSWorld, MS Views and News, Can Do MS and MS Focus: the Multiple Sclerosis Foundation. Each 'thank you' is aimed at family, friends, healthcare professionals, and advocacy communities.
Dan Melfi, who worked as a director of airport operations before retiring, participated in Can Do MS programs. In a news release, he said: "I was diagnosed with MS eight years ago, and my wife is my protector and hero, keeping me positive and always thinking about my needs."
Kathleen Wilson, CEO of MSWorld, one of the largest patient-run MS organizations worldwide, said: "I believe in the power of community to support people living with MS. Love is the foundation that builds our community. #MySupportHero is an inspired way to share that love."
Added Biogen's vice president of patient services, Mike Krzan: "Working together with MS patient organizations, we are dedicated to making a difference in the lives of people affected by MS. Through #MySupportHero, we're proud to recognize the invaluable role of support partners."
Another great initiative, a new video, being launched during MS Awareness Month. Let's do all we can to raise awareness of a disease that so many of us live with every day.
In July, the Multiple Sclerosis Association of America (MSAA) gave Kathy, who loves to hike in the woods, a cooling vest that reduces heat stress — a common issue with MS. In October, the nonprofit funded an MRI for Sarah and, in March, it paid for swimming lessons for Simone. They all have MS.
These women are featured in a new inspirational video. The 82-second public service announcement, "Changing Lives Monday to Sunday," was financed by EMD Serono and Digitas Health New York, and asks the general public to donate generously to MSAA.
Among other things, the MSAA offers information about the benefits of swimming and aquatic exercise. It has also developed My MS Manager, a mobile phone app for those with the disease; recently, Health.com recognized it as one of the best MS apps of 2016.
March is Multiple Sclerosis Awareness Month, and in the MSAA encourages everyone to raise awareness about the disease and those living with it.
To learn more, read patient columnists like Teresa Wright-Johnson, an activist who writes for Multiple Sclerosis News Today — which also offers insight into the most recent advances in MS research and therapies.
Wow, a third supportive event, actually a series of events, is starting during March, MS Awareness Month. There must be some great planning going on here.
The Multiple Sclerosis Foundation (or MS Focus)  is holding its first Mind & Mobility festival, an event that includes yoga and meditation, talks, information on health and support services, and disability adaptive sessions.
It kicks off with a full day of activities, music and food on March 12 in Fort Lauderdale, before moving to Los Angeles and Washington, D.C.
Yoga and meditation are activities with demonstrated effect in relieving anxiety and helping MS patients manage daily tasks.
"Adaptive yoga for multiple sclerosis involves modifying traditional moves and poses to simply, yet creatively, suit various physical needs," Nathalie Sloane, development director at MS Focus, said to Multiple Sclerosis News Today.
"In order for those with MS to continue leading productive, independent lives, our Mind and Mobility Yoga Festival intends to show yoga isn't just a one-size-fits-all activity," Sloane added.
In addition to guided yoga and meditation sessions, the event includes sponsor booths with information and sample products, and demonstrations, music and entertainment. Food and drink will also be available.
MS Focus, a nonprofit organization, works to provide free services to meet the needs of MS patients and help them to lead productive and independent lives.
Regular readers of my column will know that this research will have peaked my interest because I have both MS and epilepsy which I believe are connected. However, my epilepsy diagnosis predated my MS one by many years.
People with multiple sclerosis are three to six times more likely to develop epilepsy than the general population, a study says.
Researchers believe the loss of myelin in certain neurons — a hallmark of MS — is what causes the seizures.
The study was published in the journal Neuroscience under the title "Chronic Demyelination-Induced Seizures."
"Demyelination causes damage to axons and neuronal loss — specifically, parvalbumin interneurons are lost in mice, hyperactivity is no longer down but up, and this could be a cause of seizures," Seema Tiwari-Woodruff, the study's senior author, said in a news release. "It's very likely this is what is occurring in those patients with MS who are experiencing seizures."
She added: "Does remyelination affect seizure activity? Could we accelerate the remyelination with drugs? Can we thus provide some relief for MS patients? We are interested in addressing these questions."
The team plans to continue studying mechanisms linking MS and epilepsy. The National Multiple Sclerosis Society has given it a grant to compare brain tissue from deceased MS patients who had seizures with brain tissue from deceased healthy individuals. Researchers also want to understand how similar MS in the cuprizone mouse model is to MS in people.
Is this understandable? How can the price of one medication increase by 4,550 percent (yes, you read that right, more than four thousand percent) in just 13 years? I cannot accept any justifiable reason for that level of increase, nothing short of pure greed.
Medicare spent more $650 million in 2013 and 2014 on one single medication,  H.P. Acthar Gel, prescribed by fewer than 1 percent of clinicians to treat multiple sclerosis, with questionable results.
That's the conclusion of new research by Oregon Health and Science University (OSHU), presented at the Americas Committee for Treatment and Research in Multiple Sclerosis (ACTRIMS) 2017 Forum, in Orlando, Florida.
Two OSHU researchers investigated how much Medicare was spending on Acthar after newspapers reported that its price — once $40 per vial — had jumped from $748 in 2001 to $34,034 in 2014. That's more than $100,000 to treat one patient with a short course of Acthar, compared to prednisone or similar steroids costing no more than a few hundred dollars.
"I was shocked at how much money Medicare was paying for prescriptions of Acthar," Dennis Bourdette, MD, said in a news release.
When the U.S. Food and Drug Administration (FDA) approves a new prescription drug, Medicare must cover its cost.
Acthar was originally developed to treat infantile spasms but it had been marketed as a treatment for other conditions, including MS.
"Physicians should stop prescribing Acthar for anything other than infantile spasms," Bourdette concluded.
***
[You are invited to visit my personal MS, Health & Disability website at 50shadesofsun.com].
Note: Multiple Sclerosis News Today is strictly a news and information website about the disease. It does not provide medical advice, diagnosis, or treatment. This content is not intended to be a substitute for professional medical advice, diagnosis, or treatment. Always seek the advice of your physician or other qualified health provider with any questions you may have regarding a medical condition. Never disregard professional medical advice or delay in seeking it because of something you have read on this website. The opinions expressed in this column are not those of Multiple Sclerosis News Today, or its parent company, BioNews Services, and are intended to spark discussion about issues pertaining to multiple sclerosis.