Need to Know: Do Noisy Celebrations Affect You More with MS?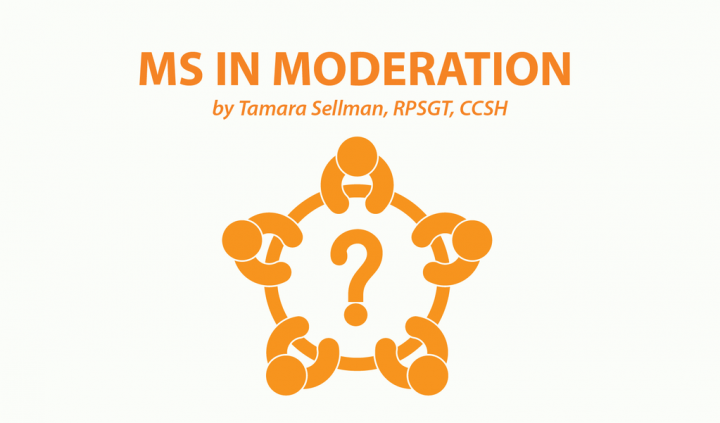 Editor's note: "Need to Know" is a series inspired by common forum questions and comments from readers. Have a comment or question about MS? Visit our forums. This week's question is inspired by the forum topic "Do Noise and Crowds Tend to Negatively Affect You More with MS?" from November 15, 2018.
If you live in the U.S. or Canada, you probably celebrated Independence Day last week. And if you live with multiple sclerosis, you will know that the loud parties and popping fireworks are unsettling for more than just the local fire marshall.
These noisy, crowded celebrations leave pet owners and parents of small children ducking for cover — and people with MS are right behind them, with a "No, thank you" to invitations to municipal fireworks displays.
Why do we become sensitive to noise and crowds as a result of MS?
You can thank MS for 'janky' nerves
The outcome of demyelination is the deterioration of myelin, the coating of our nerves. If you have ever experienced an exposed nerve while visiting the dentist, then you know the painful, "janky" sensation of a nerve struck and vibrating like a plucked guitar string.
Even partial loss of the waxy coating results in amplification of sensations that are part of the signaling process. This explains why you may be jumpy when you hear sudden noises — you're neurologically more sensitive to them.
There's a band playing in your head
Hyperacusis is a potentially debilitating hearing disorder that can be caused by nerve damage to areas of the brain that process hearing, leading to a heightened sensitivity to ranges and frequencies of sounds. These painful sensations can be felt across the ears and face.
Tinnitus — or ringing of the ears — is often a companion to hyperacusis. The ringing can be a high-pitched background buzz or whine, or it can literally sound like you are in a belfry with the Hunchback of Notre Dame surrounded by pealing bells.
Sensory overload happens
We may face overstimulation while going about our daily lives. A commute to and from work can be fatiguing, for instance. Work travel by plane or another significant transportation effort is, for many with MS, an occupational hazard.
Raising children is a continuous dance with sensory overload: the noises, smells, constant attention to external stimuli — such as conversations and active little bodies — while also trying to manage your inner concerns, including urgent bathroom needs in public, memory lapses, and fatigue while shopping.
Sensory overload includes more than mere hypersensitivity to noise. Visual "noise" that comes from being in places with lots of imagery, lights, and movement can leave you feeling overwhelmed. Cross conversation can be confusing, especially if there is background noise or music. Other sensory problems can be related to taste, smell, and touch.
How to survive noisy public holidays
Stay in. If it's an option, why not? Summer celebrations can include a small barbecue, picnic at the beach, or decorating your home with flags and bunting. If you live near a parade route, you have the added pleasure of watching from your balcony, deck, or window in a comfortable chair out of the sun, without having to fight the crowds.
When staying in is not an option. What if your kids are on the Little League parade float, you are part of a volunteer effort at the local street fair, or you just love to watch the fireworks? Then pack earplugs or play relaxing music on noise-canceling earbuds to mitigate tinnitus.
Other survival tips:

Sunglasses can be a good buffer for excess visual stimuli.
Companions can navigate long lines for hot dogs and sno-cones.
A virtual map app of nearby public restrooms is a must-have if you're in a crowded public space.
Don't forget to manage heat and hydration. Keep a bottle of water handy, use cooling gear, and carry a small misting fan if high temperatures are expected.
Look for quiet rest areas at festivals and fairs. "Sensory inclusive" spaces are becoming a "thing" as neurodivergent communities demand them.
***
Do you duck and cover as Independence Day approaches? What tips and tricks for surviving holiday sensory overload can you share with others? Post your replies in the comments below or at the original "Do Noise and Crowds Tend to Negatively Affect You More with MS?" forum entry.
***
Note: Multiple Sclerosis News Today is strictly a news and information website about the disease. It does not provide medical advice, diagnosis, or treatment. This content is not intended to be a substitute for professional medical advice, diagnosis, or treatment. Always seek the advice of your physician or other qualified health provider with any questions you may have regarding a medical condition. Never disregard professional medical advice or delay in seeking it because of something you have read on this website. The opinions expressed in this column are not those of Multiple Sclerosis News Today or its parent company, BioNews Services, and are intended to spark discussion about issues pertaining to multiple sclerosis.