Need to Know: What Are MS Cooling Vests?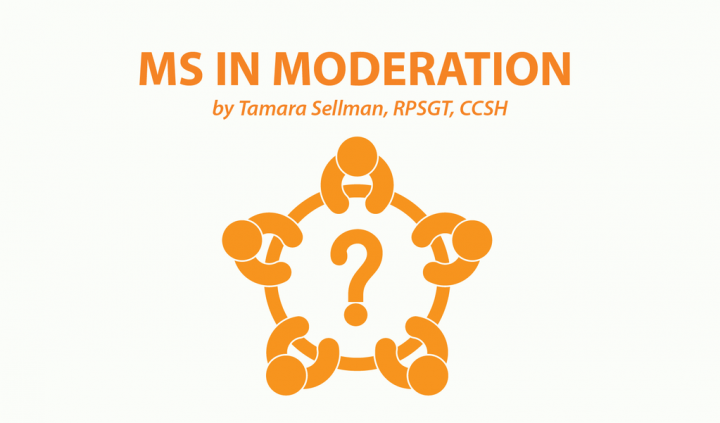 Editor's note: "Need to Know" is a series inspired by common forum questions and comments from readers. Have a comment or question about MS? Visit our forum. This week's question is inspired by the forum topic "Has anyone tried one of these cooling vests?" from April 18, 2018.
What is a cooling vest?
It's the time of year when things begin to heat up, especially in the South. For people with MS, the challenges of living with the disease include careful regulation of body temperature. People who are physically active are also known to wear cooling vests during periods of exercise, for the same reason.
As a result, clever designers have created cooling vests, garments that can be worn in hot temperatures to help reduce core body temperature, or at least keep it from spiking. These can be worn over or under clothing, depending on the style and type.
Why wear a cooling vest?
As the name suggests, it's all about core temperature regulation. Some people with MS can handle the heat by drinking cool fluids, avoiding hot locations, using air conditioning, taking lukewarm showers or baths, wearing lightweight and loose fabrics, and spraying themselves with a bottle mister.
But for some, these methods aren't enough. Heat extremes may affect the speed of signals going to and from the brain in areas where damage and demyelination have occurred.
People with MS are known to have heat intolerance or sensitivity.
The form of heat intolerance experienced by people with MS is better known as Uhthoff's syndrome. Previously, a "hot bath test" was used to confirm an MS diagnosis.
The development of lesions that are located on the parts of the brain responsible for thermoregulation may be part of the problem. It is for me! Damage there can lead to living with a "broken thermostat."
People with MS may not necessarily live in hot climates.
In fact, large populations of people with MS live in northern climates that don't experience hot periods — at least not for very long, compared to the South.
Overheating isn't only the product of climate: Hot baths, steamy showers, hot tubs, hot kitchens, exercising in hot spaces like gyms, fevers caused by viruses in the wintertime, sunbathing, tanning booths, humidity on moderate-temperature days, even getting ready for the day under the hot lights of a bathroom vanity can lead to feeling overheated.
Overheating can lead to the worsening of MS symptoms.
According to the National Multiple Sclerosis Society (NMSS), "These temporary changes can result from even a slight elevation in core body temperature (one-quarter to one-half of a degree). An elevated temperature further impairs the ability of a demyelinated nerve to conduct electrical impulses."
The side effects of being overheated generally point to a temporary exacerbation of the symptoms unique to the person with MS. For some, this might mean a bout of fatigue; for others, it could be increased muscle spasticity, tinnitus, blurry vision, or cognitive dysfunction.
Fortunately, once the body reclaims a normal core temperature, the symptoms usually return to their normal levels.
What other kinds of cooling garments are available?
Aside from vests, you can also find cooling variations on these common garments:
Neck wraps
Kerchiefs
Wristbands
Ankle wraps
Hats
Misters
Therapy packs
Best features of cooling garments
The main consideration (aside from price and general fit) is whether your vest is considered an active or passive technology. Your particular needs will help determine which you should use.
Active technology incorporates power packs for operation, to provide continuous cooling throughout the day.
Passive technology does not use power packs, but provides cooling for periods between 30 minutes and four hours, depending on the vest design.
Dave Bexfield, at Active MSers, recently created a comprehensive and unbiased "Gear Guide: Cooling Vests & Apparel" (18 products reviewed) that may help you determine which options are best suited to your needs. If you're in the market (and now's the time, if there ever is one), I highly recommend you visit the site.
Where to find cooling garments
Do you need a new cooling solution? What other tips and tricks can you offer other people with MS to address overheating? Post your replies in the comments below or at the original "Has anyone tried one of these cooling vests?" forum entry.
***
Note: Multiple Sclerosis News Today is strictly a news and information website about the disease. It does not provide medical advice, diagnosis, or treatment. This content is not intended to be a substitute for professional medical advice, diagnosis, or treatment. Always seek the advice of your physician or other qualified health provider with any questions you may have regarding a medical condition. Never disregard professional medical advice or delay in seeking it because of something you have read on this website. The opinions expressed in this column are not those of Multiple Sclerosis News Today or its parent company, BioNews Services, and are intended to spark discussion about issues pertaining to multiple sclerosis.