Tools May Endure, but They Need Human Hands to Realize Their Potential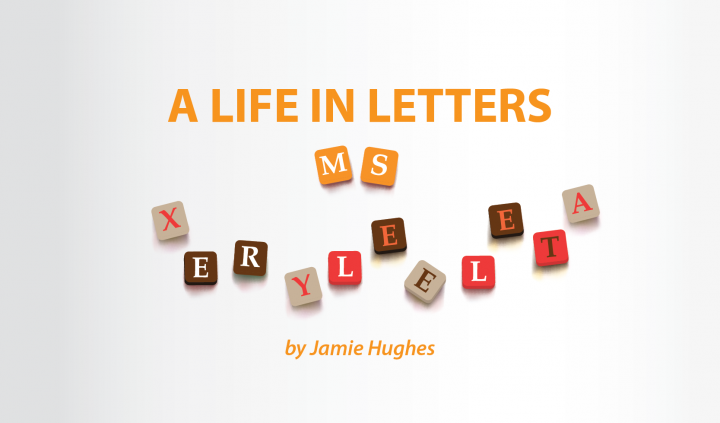 For the last two weeks or so, I've begun my mornings by slapping on some makeup and, with my hair in hot rollers, sitting down to read a page or two from John Updike's last collection of verse, "Endpoint and Other Poems." The book has several standout pieces, but the one that keeps me coming back for more is a simple poem called "Tools."
He opens the poem with a funny question: "Tell me, how do the manufacturers of tools turn a profit?" He then proceeds to list the tools that he owns and how long they've been in his possession. He's "used the same clawed hammer / for forty years," and a screwdriver now "misted with rust" is the same one that was given to him when he first became a homeowner. He does a brilliant job using personification throughout the poem. In his mind, "tools wait obliviously to be used." Pliers have mouths, wrenches have jaws, a plane takes a "fragrant, curling bite" from a piece of wood, perhaps the same plank in which the brace and bit "chew a hole."
But it's the last five lines that got me thinking. In them, Updike compares himself to the tools in his chest. The tape measure's inches remain constant, but he has shrunk. The carpenter's angle is "still absolutely right" even though he has "strayed." The bubble on his father's level is still in fine shape. He closes the poem in praise of the tools whose "stubborn shapes pervade the cellar, / enduring with a thrift that shames our wastrel lives."
As someone who now has both feet firmly in midlife, I've been thinking a good deal about time and how to invest it wisely. Also, because multiple sclerosis is in the picture and has the potential to curtail and dampen my days, the management of time becomes even more crucial. How can I — now likely halfway through the days that God has given me — make the most of them and have a lasting impact? A poem like Mr. Updike's, on the first read, might not seem like a real upper. After all, it's about the permanence of things and the ephemerality of life. Compared to the tools' eternal usefulness, our lives seem like those of a "wastrel" — profligate or squandered — by comparison.
But there's a theme he doesn't explore in this poem: What's created when man and tool work together? The tools might last a long time, but without a human hand and mind to guide it, a tool simply hangs on the wall or resides in a box unused and not living up to its full potential. I've watched my husband take the same tools that Updike mentions and use them to build a tree house for our children. I've marveled as he's used hammers and screwdrivers, wrenches, levels, and tape measures to craft everything from beehives to the cabinet now proudly on display in our living room. Without his careful attention to detail and creativity, those tools — though long they may live — are nothing better than doorstops.
I've had MS for 15 years now, and at the very beginning of this long journey, I decided to fight rather than lie down and die. In "The Shawshank Redemption," Andy Dufresne tells his friend Ellis Boyd "Red" Redding, "I guess it comes down to a simple choice really. Get busy living, or get busy dying." I can't think of a better way to say it than that.
That's why I look at tools and see their potential rather than bemoan their permanence. With them, we can create something that will outlast us, something our children and grandchildren can proudly display and use to tell stories about us. And, when it comes right down to it, that's what matters. The making of those things — and the living that we did before, during, and after their making — are what people hold onto. Every created thing is a totem, a way to remember our beloveds and for them to honor us. And those memories, though they are less tangible than tools, are more permanent and valuable by far.
***
Note: Multiple Sclerosis News Today is strictly a news and information website about the disease. It does not provide medical advice, diagnosis, or treatment. This content is not intended to be a substitute for professional medical advice, diagnosis, or treatment. Always seek the advice of your physician or other qualified health provider with any questions you may have regarding a medical condition. Never disregard professional medical advice or delay in seeking it because of something you have read on this website. The opinions expressed in this column are not those of Multiple Sclerosis News Today or its parent company, BioNews Services, and are intended to spark discussion about issues pertaining to multiple sclerosis.