Need to Know: Why Are UTIs Problematic for People with MS?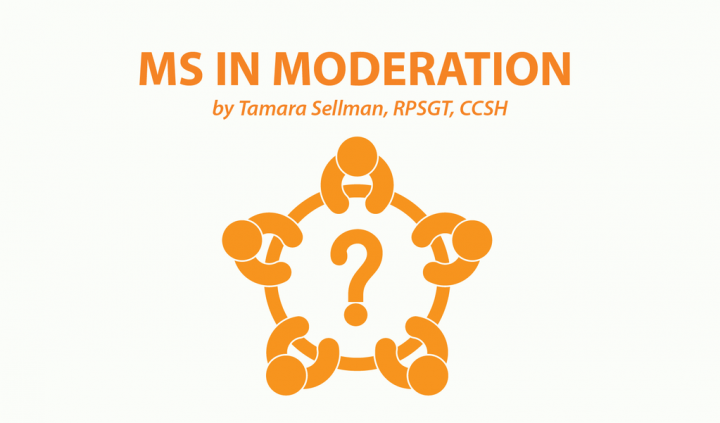 Editor's note: "Need to Know" is a series inspired by common forum questions and comments from readers. Have a comment or question about MS? Visit our forum. This week's question is inspired by the forum topic "Are urinary tract infections a reoccurring problem for you ?" from Feb. 23, 2019. Have an experience you want to share? Leave a comment here or at the original forum topic.
I've had a handful of urinary tract infections (UTIs) throughout my life. My first UTI landed me in the hospital when I was nine. I mostly remember how I missed the first week of fifth grade (they made cool dolls with shrunken apple heads). I read the entirety of "The Hobbit" while I was in the hospital.
My first UTI happened in 1975 and occurred about three weeks after I experienced my first girdle-band sensation (the MS symptom affectionately known as "the hug"). No connections were drawn between my symptoms and MS. In fact, I wasn't diagnosed with MS until 2013. After all, they didn't use MRIs to identify MS until 1981.
And who knows? Maybe the symptoms weren't connected. One can only speculate. But I went on to have several UTIs in high school and adulthood that I treated with antibiotics.
What are UTIs?
A UTI is an infection of the urinary system, which includes the bladder, the kidneys, the ureters, and the urethra.
According to the Mayo Clinic, UTIs are not always accompanied by recognizable signs. Symptoms of a UTI include a burning sensation while urinating, a persistent need to urinate, visual changes in the urine, strong-smelling urine, discharge, and frequent voiding of small amounts of urine.
Research suggests that more than one-third of laboratory-confirmed UTIs are caused by exposure to E. coli. When UTIs go unnoticed, they can become dangerous kidney infections. 
Are UTIs a problem for people with MS?
Three in 10 people with MS reported a UTI in a study of 1,261 people living in Europe.
UTIs can occur as a result of disease-related bladder dysfunction. According to MS Focus magazine, between 70 and 90 percent of MS patients will experience bladder dysfunction as a result of neurogenic bladder. Neurogenic bladder occurs when signals between the brain and bladder are delayed or interrupted.
Other MS-related problems can lead to UTIs, including:
Catheter use in people with urinary incontinence
Restricted fluid intake to avoid searching for accessible restrooms
Inadequate hygiene resulting from urine leakage caused by lack of sensation, urgent and frequent urination problems, or urinary retention ("dribbling")
Problems with excessive sweating caused by sitting for long spells (especially in wheelchairs)
UTI complications are no joke
The National Multiple Sclerosis Society suggests that UTIs can worsen MS symptoms, and even lead to relapses. Additionally, sepsis can occur when UTIs reach the kidneys.
Hospitalization for a UTI may be more likely for people with compromised immune systems. When resistant UTIs fail to respond to antibiotics, heavy-duty intravenous treatment can prevent the spread of UTIs to the bloodstream, which can be fatal in immunocompromised people.
Antibiotics have been the primary treatment for UTIs for decades. However, The New York Times recently suggested that antibiotics are losing the battle against UTIs.
All of this begs the question: If UTIs are one of the most common ailments in the world (40 to 60 percent of all women develop at least one in their lifetime), and if UTIs are common among people with MS, then what can people with MS do if they develop one?
The simple answer: See your doctor right away and get treated as soon as possible.
How to avoid UTIs
People with MS must practice good self-care. The Mayo Clinic offers these tips for preventing UTIs:
Drink plenty of clear liquids, especially water and acidic beverages such as cranberry juice;
Empty your bladder after sexual intercourse;
Consider birth control methods that are less bacteria-friendly (diaphragms and unlubricated or spermicide-treated condoms can promote bacteria growth);
Practice good urinary hygiene, avoiding the spread of fecal matter to the vagina and/or urethra;
Avoid feminine products that might cause irritation.
***
Note: Multiple Sclerosis News Today is strictly a news and information website about the disease. It does not provide medical advice, diagnosis, or treatment. This content is not intended to be a substitute for professional medical advice, diagnosis, or treatment. Always seek the advice of your physician or other qualified health provider with any questions you may have regarding a medical condition. Never disregard professional medical advice or delay in seeking it because of something you have read on this website. The opinions expressed in this column are not those of Multiple Sclerosis News Today or its parent company, BioNews Services, and are intended to spark discussion about issues pertaining to multiple sclerosis.