Give It a Rest, Will Ya?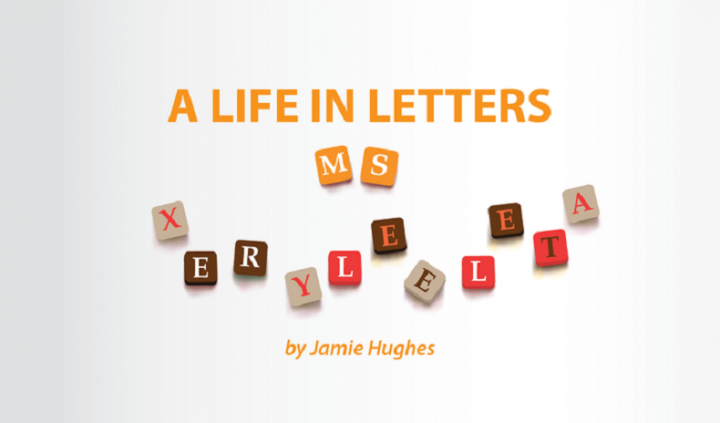 Jan. 1, 2020 was a special day in our house, and not just because a new decade came into being. (Or did it?)
It marked our 20th wedding anniversary, and my husband and I chose to celebrate in style this year by taking a cruise together. (Yes, if you're doing the math, we got married on Y2K. It's a fun, long story for another column.) It was the first cruise we'd taken since our honeymoon, and we pulled out all the stops because we really needed a break. As an MS patient, I especially needed some brain rest after a long, hectic year.
Each night on a cruise, the ship's crew is kind enough to provide you with a document that tells you everything you need to know about the upcoming day — information about the next port of call, excursions, the weather, and a long list of activities on the boat in which you can participate. And each and every day, we gave that document a look-see, said, "That's nice," and promptly threw it in the garbage can. Why? Because we weren't interested in doing a single freakin' thing.
Since we adopted children, life has become a lot more hectic, and we have very little time to ourselves. So we decided to take the week off and celebrate our marriage by literally doing nothing. Sure, we ate some great food, spent time in the spa, got three massages (hot stone, bamboo, and Thai poultice), and took in a couple of shows, but most of our time was spent sleeping or reading on a shady deck. (My husband managed to read two books. I took down six.) And it was literally the best, most relaxing week in our lives.
But it didn't start that way.
The first day or so, I was agitated. I paced a little and reorganized our room until I realized that I was actually fighting relaxation. It was like my body was in fifth gear and couldn't downshift! Because I've been busy, I'd forgotten the Italian concept called "dolce far niente," which means "the sweetness of doing nothing." I had to force myself to chill out. But once I had done that, I found myself growing looser and freer with each passing minute.
You know it as well as I do: We rarely give ourselves permission to slow down and breathe these days — even though we're dealing with multiple sclerosis. Perhaps it's because we confuse rest with laziness, we don't know what to do with silence, or we just love money too much. Whatever the reason, we're working (and entertaining) ourselves to death.
I switched my phone to airplane mode and only used it to listen to music when I was reading. No emails. No texts. My kids (and my sweet father-in-law who served as our babysitter) had to fend for themselves. And guess what? They did just fine. The world rolled on along without me while I floated on green and blue Caribbean waters, and that was the truth I needed to be reminded of. It's perfectly OK to do nothing for a while. It's great, in fact.
Jenny Odell recently published an interesting book called "How to Do Nothing: Resisting the Attention Economy." In it, she writes, "But beyond self-care and the ability to (really) listen, the practice of doing nothing has something broader to offer us: an antidote to the rhetoric of growth. In the context of health and ecology, things that grow unchecked are often considered parasitic or cancerous. Yet we inhabit a culture that privileges novelty and growth over the cyclical and the regenerative. Our very idea of productivity is premised on the idea of producing something new, whereas we do not tend to see maintenance and care as productive in the same way."
The comparison is an apt one. Unchecked growth and development can actually be a negative thing in many arenas; balance is what's needed. Rest provides some necessary balance to our days. It allows us to maintain and care for ourselves so we can better see to the needs of those around us. Time spent doing either of those things should never be thought of as wasted.
***
Note: Multiple Sclerosis News Today is strictly a news and information website about the disease. It does not provide medical advice, diagnosis, or treatment. This content is not intended to be a substitute for professional medical advice, diagnosis, or treatment. Always seek the advice of your physician or other qualified health provider with any questions you may have regarding a medical condition. Never disregard professional medical advice or delay in seeking it because of something you have read on this website. The opinions expressed in this column are not those of Multiple Sclerosis News Today or its parent company, BioNews Services, and are intended to spark discussion about issues pertaining to multiple sclerosis.