COVID-19 Infection Not Severe in PPMS Patient on Ocrevus, Case Report Finds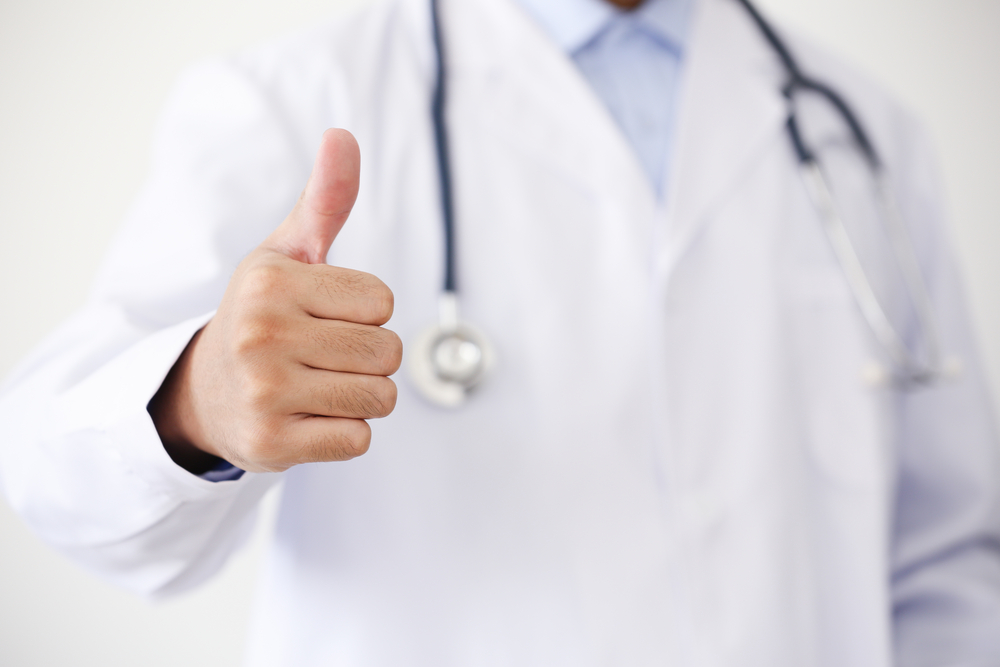 COVID-19 infection in a multiple sclerosis (MS) patient being treated with Ocrevus (ocrelizumab) — an immunosuppressive therapy — was not associated with any serious complications, a case study reports.
This finding supports current suggestions that immunosuppressive therapies, by dampening immune and inflammatory responses, may help to protect against the "cytokine storm" and hyperinflammation associated with COVID-19's severe complications.
The case report, "COVID-19 in a MS patient treated with ocrelizumab: does immunosuppression have a protective role?" was published in the journal Multiple Sclerosis and Related Disorders.
COVID-19 is an infection caused by a new virus called severe acute respiratory syndrome coronavirus 2 (SARS-CoV-2). While most infected patients show mild symptoms, about 15% of them develop severe complications, such as respiratory insufficiency, that can require ventilation and intensive care.
Individuals older than 65 and people with clinical conditions are at higher risk of developing a severe case of COVID-19.
People with a compromised immune system — associated with either immunodeficiency disorders or the use of immunosuppressive therapies — may be more susceptible to COVID-19 complications due to the absence of a prompt immune response against the virus.
Currently approved treatments for MS include a number of such immunosuppressive therapies, including Ocrevus (by Genentech, a member of the Roche Group), Lemtrada (by Sanofi-Genzyme), and Gilenya and Mayzent (both by Novartis).
However, increasing evidence suggests that immunosuppression "might play a protective role during COVID-19 infection by preventing or dampening the overly active immune response that, in some cases, might drive clinical deterioration," the researchers wrote.
Scientists in Genova, Italy — one of the countries in Europe most affected by COVID-19 — detail the case of a 58-year-old man with primary progressive MS (PPMS) who was infected by the virus while on Ocrevus treatment.
He was diagnosed with PPMS in 2009, and treated with interferon beta-1a (sold under several brand names), glatiramer acetate (sold as Copaxone, Glatopa, and other generics), and Gilenya (fingolimod) before beginning Ocrevus treatment in 2018 within a compassionate use program.
Ocrevus — given intravenously (directly into-the-vein) once every six months — works by targeting B-cells, a type of immune cell that drives the inflammation that damages the nervous system in MS.
The man was admitted to the hospital on March 10 with a persistent high fever and severe cough, both of which had started four days before.
A blood exam showed normal white blood cell counts, high levels of C-reactive protein (a marker of inflammation), a slight increase in IL-6 (a pro-inflammatory molecule produced by several cells, including activated B-cells), and moderately low levels of IgG (a class of antibodies often affected by Ocrevus). Increases in both C-reactive protein and IL-6 levels can be caused by a number of conditions, including infections.
As expected in people using Ocrevus, the patient had a complete B-cell depletion. He also showed normal blood oxygenation and no signs of lung involvement (assessed through a chest X-ray).
After testing positive for SARS-CoV-2 in two samples of nasal swab, he was given paracetamol to manage the high fever, and his symptoms resolved in two days. He was discharged to home-quarantine three days after his admission, with normal white blood cell counts and lower levels of C-reactive protein.
Two weeks later, a phone interview confirmed that the man was still quarantined at home, and had experienced no new symptoms.
"In this report we describe the first case of a [B-cell-depleted patient] that developed COVID-19, without serious complications," the researchers wrote.
This person's case "supports the putative role of immunosuppressive therapy in COVID-19 affected patients," the team added, noting that the moderately reduced immune response associated with the lack of B-cells and subsequent non-significant increase in IL-6 levels may have benefitted this patient.
"If confirmed by larger case series, our observation might indicate that patients who undergo B-cell depletion could be protected from serious complications of COVID-19, and might support the use of selective immunosuppressant[s]," the researchers wrote.