MS News That Caught My Eye Last Week: Epstein-Barr Link, Cannabis Study, Relapses and Disability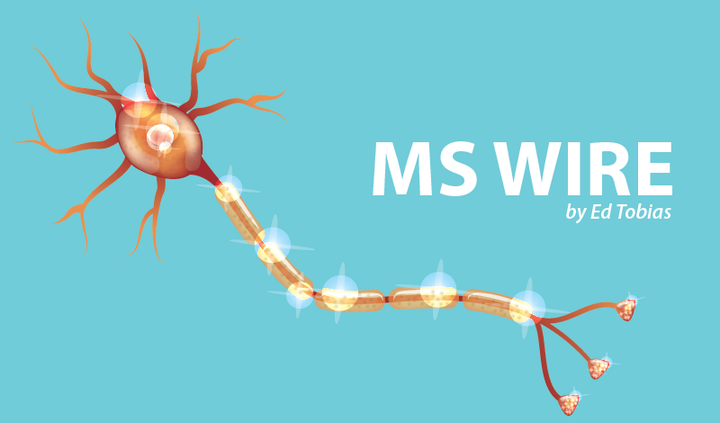 I usually steer clear of mouse studies. Mice lie and monkeys exaggerate, some researchers say. But this is another piece to add to the growing pile of evidence that there's a great big link between multiple sclerosis and the Epstein-Barr virus, and that's important to help make the case for a connection.
Immune B-cells that proliferate unchecked when infected by the Epstein-Barr virus (EBV) appear to increase the risk of relapses in patients with multiple sclerosis (MS), a mouse study suggests.
The study, "Epstein Barr virus‐immortalized B lymphocytes exacerbate experimental autoimmune encephalomyelitis in xenograft mice," was published in the Journal of Medical Virology.
Click here to read the full story.
***
I've tried CBD ointment on my legs and CBD liquid under the tongue. I've tried THC blended with CBD. However, I've never been comfortable with either. I don't know what the best dose is, and I don't want to experiment. I'm also uncomfortable with inconsistent quality control. So, I'd like to see more studies like this one, hoping that it will help create evidence-based guidelines for using cannabis products to treat MS symptoms.
The Multiple Sclerosis Society of Canada and its partner, the Canadian Institutes of Health Research (CIHR), have invested CA$1.5 million to open a clinical trial that will investigate the potential of two cannabis derivatives — cannabidiol (CBD) and tetrahydrocannabinol (THC) — in treating spasticity (muscle stiffness) and other symptoms of multiple sclerosis (MS).
The money, worth about $1.1 million, will support the trial for the next five years, and is part of CIHR's Integrated Cannabis Research Strategy (ICRS). This initiative, involving several partner institutions, aims to generate strong scientific evidence to support policies and regulations governing the use of cannabis.
Click here to read the whole story.
***
I'm not surprised. My disability has slowly worsened, even though I haven't had a relapse in many, many years. Disability can progress as the brain atrophies, for example. I've felt for a long time that the distinction between relapsing and progressive MS is fairly useless. Would you agree?
Disability appears to mostly accumulate in people with relapsing forms of multiple sclerosis (MS) in a progressive manner — rather than being due to relapses, a pooled analysis of patients in two Ocrevus (ocrelizumab) clinical trials shows.
These findings, indicating that disease progression underlies relapsing MS as well, "challenge the current clinical distinction of relapsing and progressive forms of multiple sclerosis," the researchers wrote.
Click here to read the full story.
***
 Note: Multiple Sclerosis News Today is strictly a news and information website about the disease. It does not provide medical advice, diagnosis, or treatment. This content is not intended to be a substitute for professional medical advice, diagnosis, or treatment. Always seek the advice of your physician or other qualified health provider with any questions you may have regarding a medical condition. Never disregard professional medical advice or delay in seeking it because of something you have read on this website. The opinions expressed in this column are not those of Multiple Sclerosis News Today or its parent company, BioNews Services, and are intended to spark discussion about issues pertaining to multiple sclerosis.