Balance Is Relative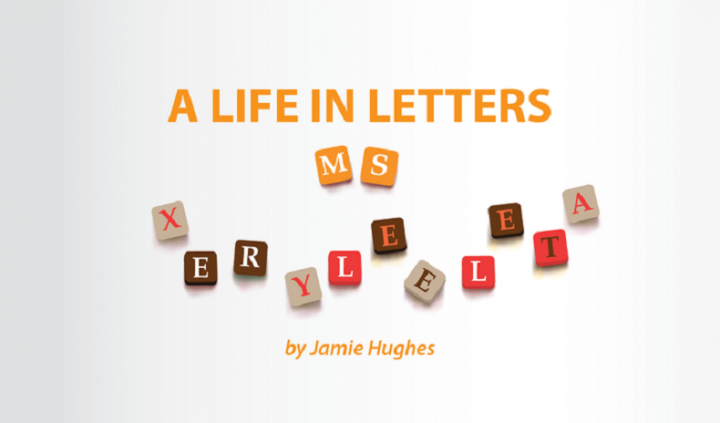 Multiple sclerosis has taught me many lessons over the last 16 years, and one of the most lasting ones has been about finding balance.
I can't run like a madwoman from one task to the next and not expect consequences. There has to be a balance between work and rest. The same is true of me mentally and emotionally. No one is designed to be in constant "output mode," and it's fruitless and cruel to try.
I like a quote I found from the poet Rumi some months ago: "Life is a balance of holding on and letting go." That is true of everything from the very breath in our lungs to a relationship or a job. Even death requires that balance, both the part of the one doing the leaving and those left behind.
But balance has been a little hard to find over the last few months when work and rest are taking place in the same space. (Seriously, I work, read, study Scripture, and do yoga in my library. It's weird.) So, I thought I'd create a little visual reminder to help me keep balance at the forefront of my mind. I found a beautiful flat stone on the beach in Florida this year that I thought would be the perfect base for a cairn.
Rather than wait until our next trip for more stones, I enlisted the help of a lovely lady in Ventspils, Latvia, to help me finish it with stones she collected from the shores of the Baltic Sea.
Many people balance stones as a meditative practice, and I have to say I have found it rather relaxing. The stones are smooth in my hands, and their rounded weight is reassuring. They even make a refreshing click when they touch.
The goal is to get them to sit calmly atop one another in a stack nine stones tall. That takes quiet motion and an inner calmness, especially when it comes to the tiny one that goes on top. For the few minutes I spend stacking and restacking stones, I am truly focused on one task, which helps me better manage the many demands on my mind and heart.
However, the stone placed third from the top is a little rounder than the rest, and if I walk too heavily or drop something near the stack, the top two come clattering off and bounce all over the floor. Not very Zen at all, that.
But in a way, the clatter is also instructive. As Shane Hart, founder of a rock balancing style known as "Upala Yoga," says, "[It] is temporal. Hours can be spent on a sculpture, and a subtle vibration or light wind can take it down in an instant." Again, it's all about that holding on and letting go that is at the heart of balance.
Something in me wants perfect balance at all times, wants the stones never to shift or to fall. But that's not possible in real life, is it? Nothing is ever in complete stasis — especially us. So, each time the stones fall, I pick them up and replace them. Some days, when they fall more than once, I leave them at the base of the cairn to rest until I have time to deal with them.
So, beloved, balance is the goal, but don't let its absence unravel you.
***
Note: Multiple Sclerosis News Today is strictly a news and information website about the disease. It does not provide medical advice, diagnosis, or treatment. This content is not intended to be a substitute for professional medical advice, diagnosis, or treatment. Always seek the advice of your physician or other qualified health provider with any questions you may have regarding a medical condition. Never disregard professional medical advice or delay in seeking it because of something you have read on this website. The opinions expressed in this column are not those of Multiple Sclerosis News Today or its parent company, BioNews, and are intended to spark discussion about issues pertaining to multiple sclerosis.