On Theme and Variations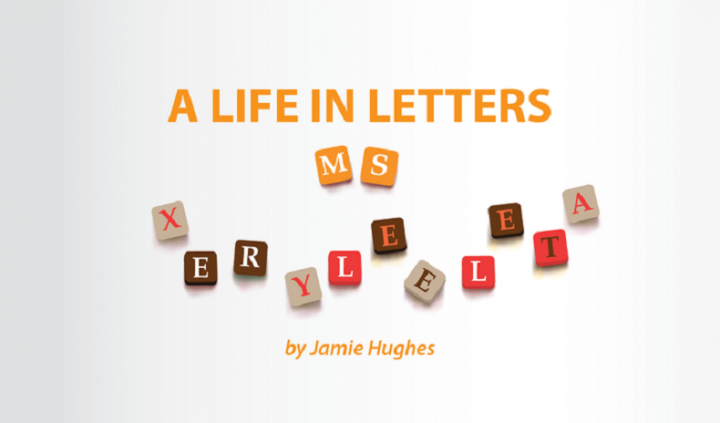 A few weeks back, I listened to a segment on NPR's "Here & Now" featuring superstar pianist Lang Lang and his latest recording project. I'm still thinking about it.
He decided to tackle Johann Sebastian Bach's masterwork, "Goldberg Variations." No mean feat, seeing as how there are 30 variations of the tune to master. And get this — he played them all twice. Seriously.
He recorded the first album in a studio under controlled conditions, but the second time around, he recorded himself playing live at St. Thomas Church in Leipzig, Germany, the very place where Bach is buried. No pressure, sir. The master himself is listening.
During the NPR interview, Lang Lang said he actually became very emotional several times during the recording sessions in the church. It's no wonder, considering that he was near the man himself, playing his music while looking down upon his grave and thinking back to all the wonderful works of Bach that have filled his ears and flowed from his fingers for years.
There is a tendency, especially in Western culture, to think of ourselves as individuals, separate from all others, unique and untouchable. But as John Donne wrote, "No man is an island entire of itself; every man / is a piece of the continent, a part of the main."
Living with MS has taught me this truth — that no man or woman is an island — in very bold strokes. This disease, royal pain in the rear end that it is, has helped me better understand my humanity, my frailty, and my strength. It's broken down self-built barriers and helped me connect with others. That is a gift.
As Archbishop Desmond Tutu said, "My humanity is bound up in yours for we can only be human together. We are different precisely in order to realize our need of one another."
Lang Lang became emotional for so many reasons as he recorded Bach's work. He was overcome by the beauty of music itself. That's something we've all experienced. It's the reason we cheer and applaud. It's the reason King George II stood up when he heard Handel's "Hallelujah Chorus" for the first time (and why we stand when we hear it today). Music takes us outside ourselves and allows us to experience something in true unison.
But there are more personal reasons for emotions where music is involved. Lang Lang was likely thinking of all the hours he'd spent behind a keyboard, all he had learned, and all the people who taught him and helped him reach the grand stage he now occupies. Those personal emotions are tucked in between the notes of those variations, kept safe and warm.
But there was something else at play here (if you'll pardon the pun). Think about exactly what a musical variation is: a created melody (in Bach's case, an aria) that is changed melodically, harmonically, or contrapuntally. To write variations, a composer takes a tune, disassembles it, and puts the pieces back together in different, interesting ways.
One variation is slower, another more percussive. One is filled with longing, another with frenetic energy and joy. But they remain variations of the same basic tune. Poet Wallace Stevens found 13 ways to look at a blackbird, and Bach found 30 ways to hear a single piece of music.
In a sense, we are all variations, and the tune is our common humanity. Lang Lang tapped into that, I think, as he recorded Bach just feet away from where the man himself lay. They were "speaking" together in a sense, and for however long it took to finish the "Goldberg Variations," Lang Lang knew both himself and another human.
Some part of Bach was alive and well. Not his bodily form, of course, but a profoundly human piece of himself — his music — which has endured for more than two centuries. It takes bravery to be that human, to open your soul to the world. May we all be so bold.
***
Note: Multiple Sclerosis News Today is strictly a news and information website about the disease. It does not provide medical advice, diagnosis, or treatment. This content is not intended to be a substitute for professional medical advice, diagnosis, or treatment. Always seek the advice of your physician or other qualified health provider with any questions you may have regarding a medical condition. Never disregard professional medical advice or delay in seeking it because of something you have read on this website. The opinions expressed in this column are not those of Multiple Sclerosis News Today or its parent company, BioNews, and are intended to spark discussion about issues pertaining to multiple sclerosis.