On Being Truly Thankful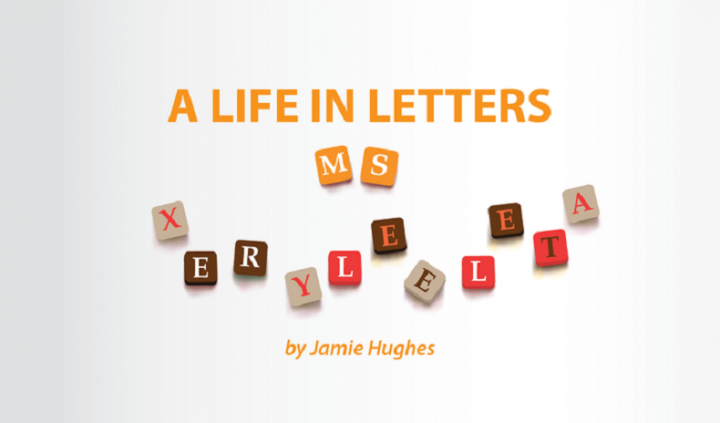 Well, friends, we are coming to the end of 2020. Thanksgiving is next week, and believe it or not, Christmas is just around the corner. And while I can't say I'm grateful for all the challenges this very weird and wacky year has presented me with, I remain so for the good things in my life that have helped me endure.
Gratitude comes from the Latin word "gratus," which means "pleasing" or "thankful," and it is an emotion that is pleasing to experience in more ways than one. Consider the way your body feels, the sensations you experience, when you are truly grateful for someone or something. Think about the way you glow inside when a fellow human tells you they are thankful for you or for the good you've done for them. That's pretty heady stuff!
As an MS patient, I'm always mindful of things that will help me stay well. That's why I schedule regular visits with my neurologist, take my injections, try to get plenty of rest, eat a healthy diet, practice mindfulness, and pursue joy.
Gratitude is also beneficial. Many studies in the last two decades have proven that people who are grateful have a greater overall sense of well-being. They are happier in general, less stressed, less depressed, and more content with their lives. They sleep better, enjoy more fulfilling relationships with their friends and partners, and tend to take better care of themselves and others. Heck, grateful people even tend to be more altruistic than their less-thankful peers.
There isn't a word in that paragraph that I don't like. Hence, practicing gratitude — both on Thanksgiving and during the other 364 days of the year — is another way I'm working on improving my overall outlook and well-being.
But how exactly does one begin to become more grateful or to practice gratitude? Dr. Martin E.P. Seligman, a Fox Leadership Professor of Psychology at the University of Pennsylvania and director of the Positive Psychology Network, offers a suggestion in his book, "Flourish: A Visionary New Understanding of Happiness and Well-Being," called the "Three-Good-Things Exercise."
It's very simple: Get a journal or notebook, and for one week, set aside 10 minutes a night to write down three good things that happened and why they were good. They don't have to be monumental or grand. It could be something as simple as "Someone held a door open for me" or "I made a really tasty dinner."
Next to each positive moment, add some detail. Seligman suggests asking and answering questions like, "Why did this good thing happen?" "What does this mean to me?" and "How can I have more of this good thing in the future?" According to Seligman, people who practiced this behavior for a week tended to be happier and less depressed overall.
Another way to practice thankfulness is to keep a gratitude jar. It sounds exactly like what you think it is — a jar you fill with little slips of paper to remind you of moments you are thankful for or that brought you joy. You can take them out and read them whenever you need a little boost. My family kept one of these for several years, and we liked to take them all out and read them on New Year's Eve to remind ourselves how blessed we were, even if there were days when we didn't feel like it.
Y'all, I know this year has been a rough one, but no matter how tough times get, remember that there's always something to be thankful for. Take a few minutes today and every day to remember those things, no matter how small and insignificant they may seem. All those little moments of delight add up, and in no time, you'll come to see just how well and truly grateful you feel.
***
Note: Multiple Sclerosis News Today is strictly a news and information website about the disease. It does not provide medical advice, diagnosis, or treatment. This content is not intended to be a substitute for professional medical advice, diagnosis, or treatment. Always seek the advice of your physician or other qualified health provider with any questions you may have regarding a medical condition. Never disregard professional medical advice or delay in seeking it because of something you have read on this website. The opinions expressed in this column are not those of Multiple Sclerosis News Today or its parent company, BioNews, and are intended to spark discussion about issues pertaining to multiple sclerosis.